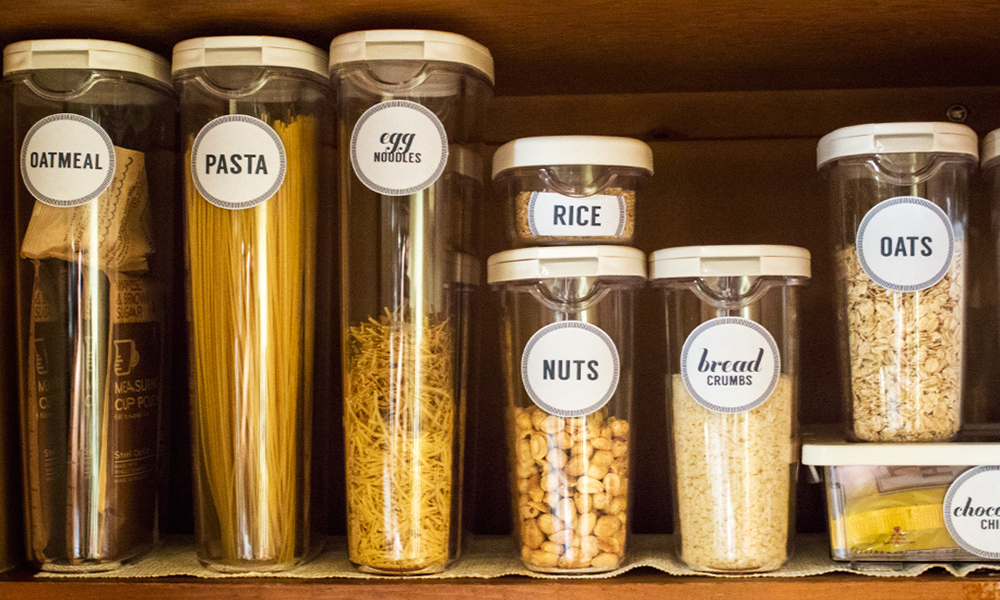 One of the least appealing features of our mid-century house is it's tiny galley kitchen. Like many older homes, our kitchen doesn't have a pantry which means I've had to come up with some pretty creative storage solutions. I'm pretty convinced I've maxed out every possible storage option in our kitchen, including the space I call the pantry, which is just a cabinet above our wall-mounted oven.
Every inch of our itty bitty pantry is important. Since the cabinet is small it often gets cluttered very quickly, so we have to be intentional about keeping it organized. Even if you have a large walk-in pantry, I'm sure almost everyone has to be intentional about keeping things tidy, right?
Here are a few things I've found helpful in keeping an organized pantry:
Take inventory of what items you have. Try to be innovate and use up what you have before heading to the store to buy more.
Out of room? Only buy what you need and try to resist the urge to back stock a ton of items. Chances are things will perish before you use them all up anyway.
Arrange things in the order that they are used. Reaching for the ground coffee every morning? Place that container in an easy-to-reach spot.
Clearly label all containers. Download the printable pantry labels and print them out on sticker paper. Cut them out and stick them on all your reusable containers to make it easy for everyone to find things in the pantry.
Create drawers on shelves using plastic pins or recycling a seldom-used baking pan. This is perfect for storing potentially sticky things like honey, oil, and vinegar.
If you're looking for a simple weekend project, download the printable pantry labelsand start organizing! It won't take long and the entire family will appreciate it!