Security cameras are the one of the most popular home security devices in the market today. In fact, one survey found that 43% of homes had at least one security camera installed.
Given that security cameras allow you to see what's going on inside and outside your home while providing an effective deterrent against crime, it's no surprise that more and more homeowners are opting for security cameras to keep their homes safe.
Vivint offers three different types of security cameras to protect your home and keep you in the know. Each camera offers a number of benefits and advanced features, making them an excellent option for your home.
But you don't have to take our word for it. Read on to find out what our customers are saying about their security cameras.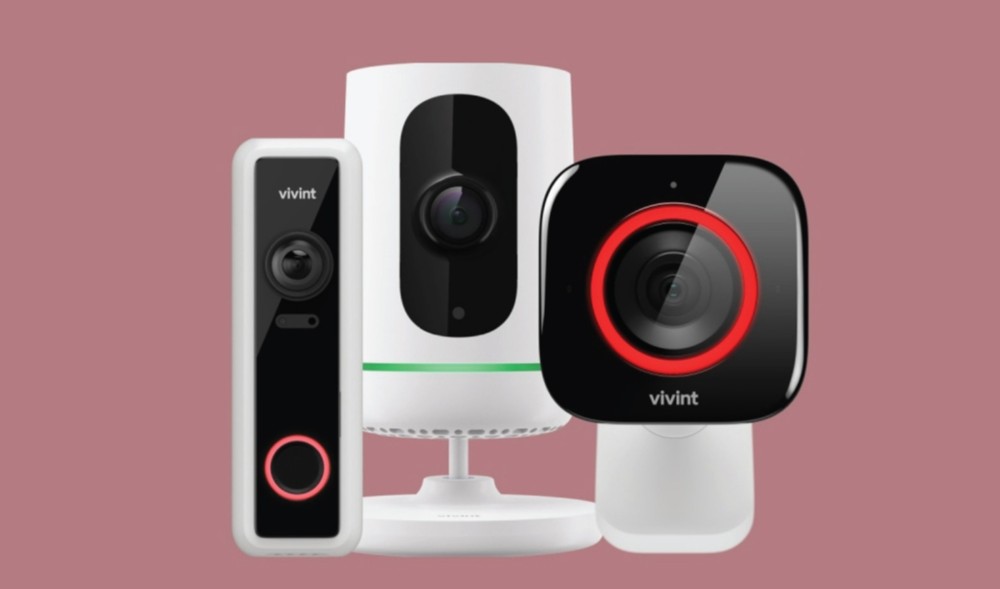 Doorbell camera
The Doorbell Camera Pro is a must-have for home security, allowing you to see activity that happens in your front porch and answer your door from your phone (whether you're home or not).
Take a look at some of the features our customers love about their Doorbell Camera Pro:
Security
The Doorbell Camera Pro proactively protects your packages by notifying you when a package arrives, and Smart Deter™ technology deters porch pirates by illuminating the LED ring around the camera, then plays a sound through the 65dB speaker to let potential thieves know they've been spotted.
The camera's security features provide our customers with peace of mind, and has even helped people catch potential thieves in the act:
This camera is amazing. We get a lot of deliveries and the "guarding your package" feature is great! When anyone comes to the door the doorbell whistles, and then tells them they are being recorded. Much better than our previous ring doorbell!
Really good, it already came into good use, got voice and photos of youngsters scoping my house for a break in.
I like the deterrent whistle and I can see who is at the door before I open it.
The smart doorbell has two-way talk, night vision and motion detection. When it detects someone is on the porch the light turns red and flashes and sounds a high sound (you can customize it others sounds of your choice) so scare away unwanted persons
The camera quality if phenomenal! Love being able to keep watch on home and packages delivered to my front door. love the "deter" feature to detour possible theft of intruders. love EVERYTHING about Vivint. The customer service, service reps and installers are friendly, knowledgeable and professional. Thank you Vivint for an incredible Smart Home System that gives you peace of mind in these turbulent times.