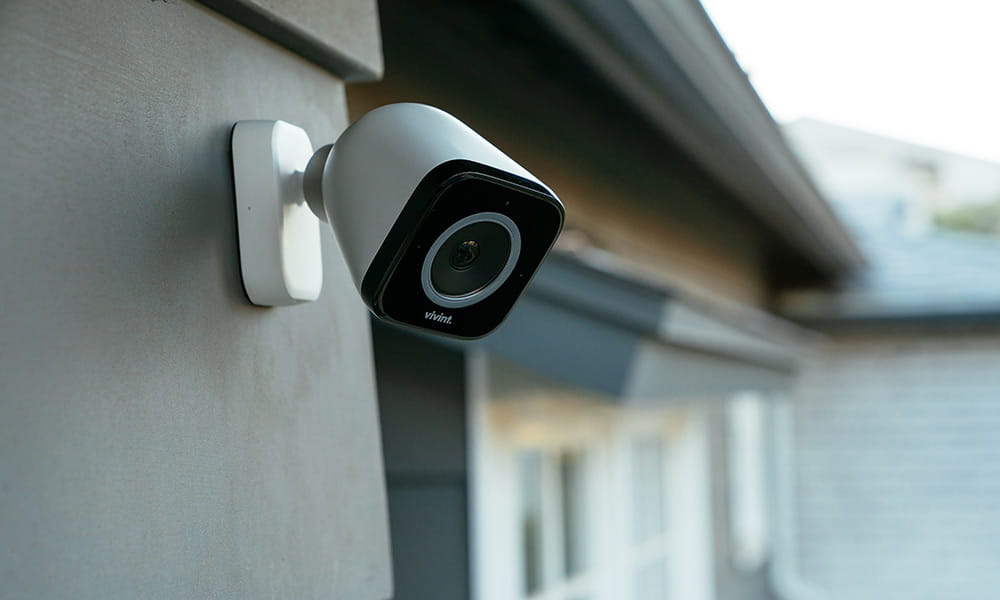 Security cameras are an integral part of your home security system. You can't be everywhere at once, but with a good set of security cameras, you can keep an eye on your home no matter where you are.
If you're in the market for surveillance cameras for your home, there's a lot to consider: what kind of cameras to get, what features to look for, and where to place them are just a few things to think about.
Not only that, you'll also want to make sure you have enough cameras to effectively cover the most vulnerable and important areas of your home.
If all of this sounds overwhelming, don't worry. Read on to find out everything you need to know to decide how many cameras you need.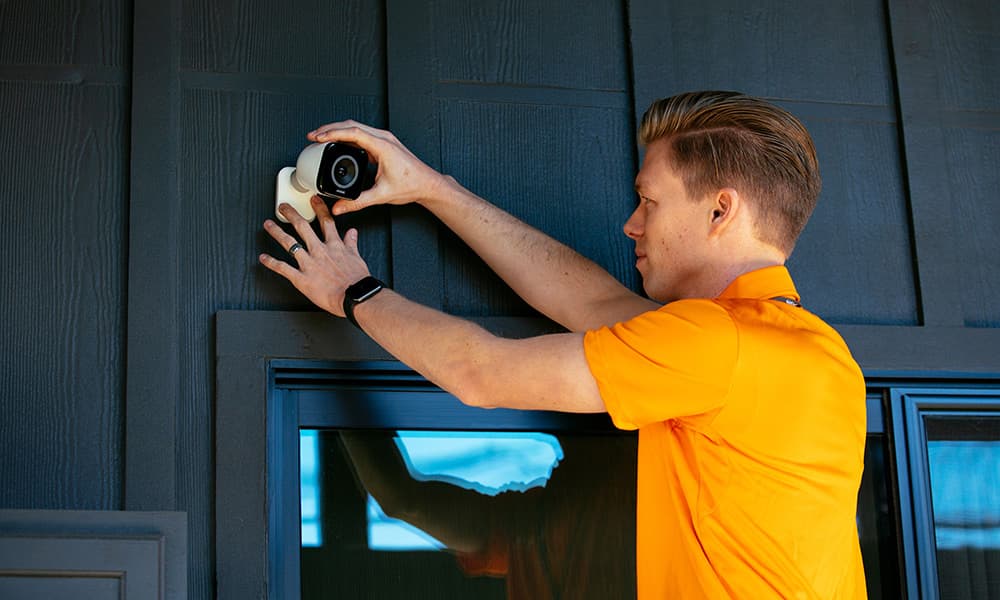 Indoor security cameras
Until recent years, many people thought of surveillance cameras as only necessary for businesses or large estate-style homes. But indoor security cameras have come a long way—they're more affordable than ever, deliver high-resolution footage, and video feeds can be accessed anywhere, making them a smart choice for families in the market for a complete home security system.
Approximately 20% of Americans use indoor security cameras in their homes, and the demand continues to grow each year as more people recognize the benefits security cameras provide. Some of these include:
Monitor your home from anywhere. You can view your live camera feeds or recorded footage no matter where you are through an app on your smart device.
Stay connected to family and pets. Want to check in on your kids or pets while you're away? Indoor cameras provide a way to check in at home and make sure everyone is safe and sound—and staying out of mischief.
Provide evidence. In the event an intruder ever gets inside your home, footage from your surveillance camera can be an invaluable tool for law enforcement.
View activities inside your home. It can be nerve-wracking letting people you don't know well into your home, whether it's a repair person, new babysitter, or cleaning service. An indoor camera provides peace of mind in knowing you can monitor activity that takes place inside your home.
Check in after an alarm goes off. When part of a connected system like Vivint, you can receive notifications on your smart device when certain triggers, like a smoke alarm or entry in your front door, occur. From there, you can view your indoor camera feed to check on your home and see if further action is needed.
What to look for when selecting an indoor camera
If you're in the market for an indoor security camera, the choices can be overwhelming. Some of the basic features you'll want to look for include:
Night vision. Night vision isn't just for outdoor security cameras; your indoor cameras should come equipped with infrared night vision, so you can clearly see what is happening inside day or night.
Two-way audio. This feature is particularly important for families and allows you to have a conversation with your kids, sitter, or family members right through your camera.
Motion detection. Some cameras continuously record and store footage, while others have built-in motion detectors that trigger recording only when there's action.
App availability. You should be able to access live and recorded camera footage via mobile app, anytime and from anywhere.
Field of view. Look for a camera that has a wide-angle lens for the best coverage. The Vivint Indoor Camera has a 155-degree lens so you don't miss a thing.
HD resolution. The last thing you want is a camera with poor resolution. Look for one with 1080p resolution for the clearest picture.
WiFi connectivity. WiFi cameras provide greater flexibility with placement, since you don't have a wired connection that limits where you can put your camera.