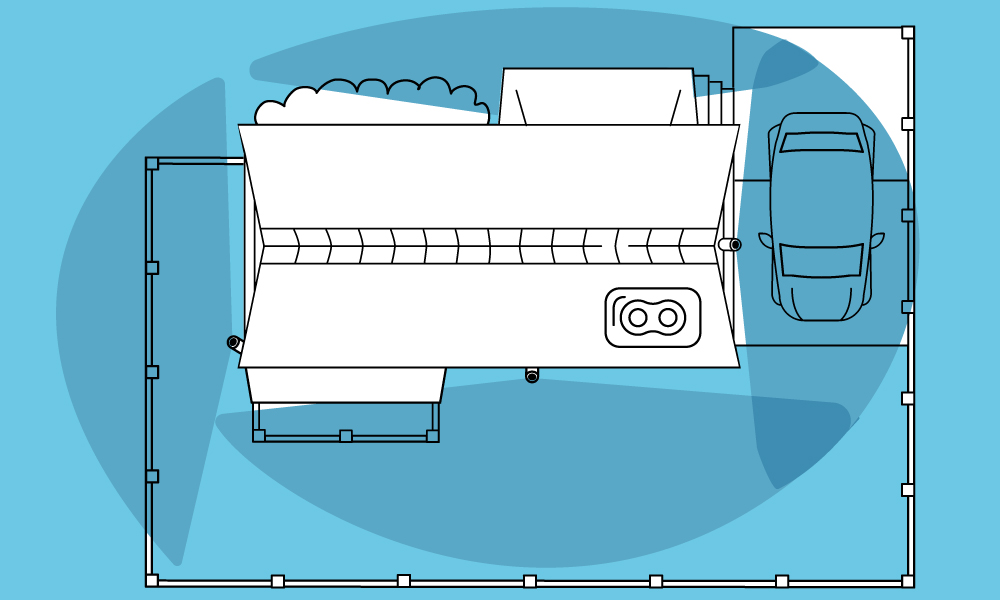 A property crime occurs every 3.8 seconds in the United States1. That includes everything from larceny to burglary to motor vehicle theft. Home security, it appears, requires more than simply locking your doors at night.
That's where surveillance equipment comes into play. A smart home automation system integrated with outdoor security cameras can bolster the safety and security of your home and its inhabitants and help prevent intruders from trying to enter your home.
Approximately 60 percent of convicted burglars have stated that the presence of a security system serves as a deterrent when considering whether to forcibly enter a home.2
Establish what you want to accomplish with outdoor security cameras
Even with a surveillance system that includes outdoor security cameras, homeowners still face the threat of intruders and thieves. That's why security camera placement is key. To work effectively, cameras need to be installed in the right locations.
But the right spot may not be the same for each home. Travis Driehorst, a Smart Home Pro based in Minnesota, says the most important question he asks all customers is not where they want their cameras placed, but what they want to accomplish with outdoor security cameras.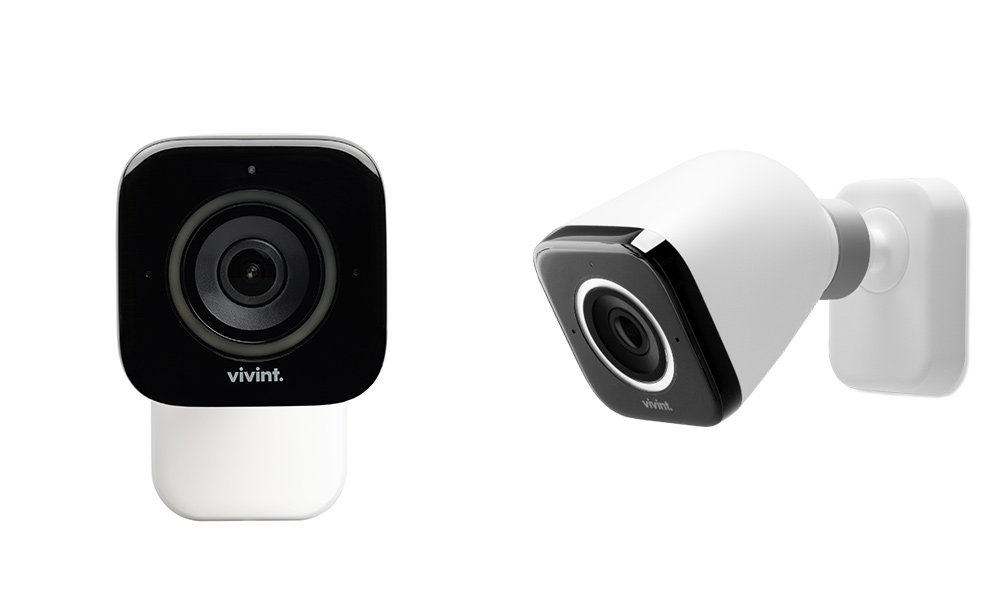 Security goals will vary for each person, depending on where they live and the size of their home, the floor plan, among other factors.
Common surveillance needs may include:
Monitoring barns or sheds or determining what animals are entering the backyard.
Keeping an eye on suspicious activity or traffic outside the home.
Fortifying areas of the house rarely accessed, like a basement door.
Monitoring vehicles to prevent theft or vandalism.
"Seeing" who's at the front door before you open it.
There are a few other things to consider when optimizing installation of outdoor security cameras. For example, what areas and locations on your property do you feel are especially vulnerable? Are there any spots you feel cater to intruders? Has your home, regardless of owner, ever been broken into? Where did the break-in occur?