A property crime occurs every 3.8 seconds in the United States1. That includes everything from larceny to burglary to motor vehicle theft. Home security, it appears, requires more than simply locking your doors at night.
That's where surveillance comes into play. A smart home automation system integrated with outdoor security cameras can bolster the safety and security of your home and its inhabitants and help prevent intruders from trying to enter your home.
Approximately 60 percent of convicted burglars have stated that the presence of a security system serves as a deterrent when considering whether to forcibly enter a home.2
Establish what you want to accomplish with outdoor security cameras
Even with a system that includes outdoor security cameras, homeowners still face the threat of intruders. That's why security camera placement is key. To work effectively, cameras need to be installed in the right spot.
But the right spot may not be the same for each home. Travis Driehorst, a Smart Home Pro based in Minnesota, says the most important question he asks all customers is not where they want their cameras placed, but what they want to accomplish with outdoor security cameras.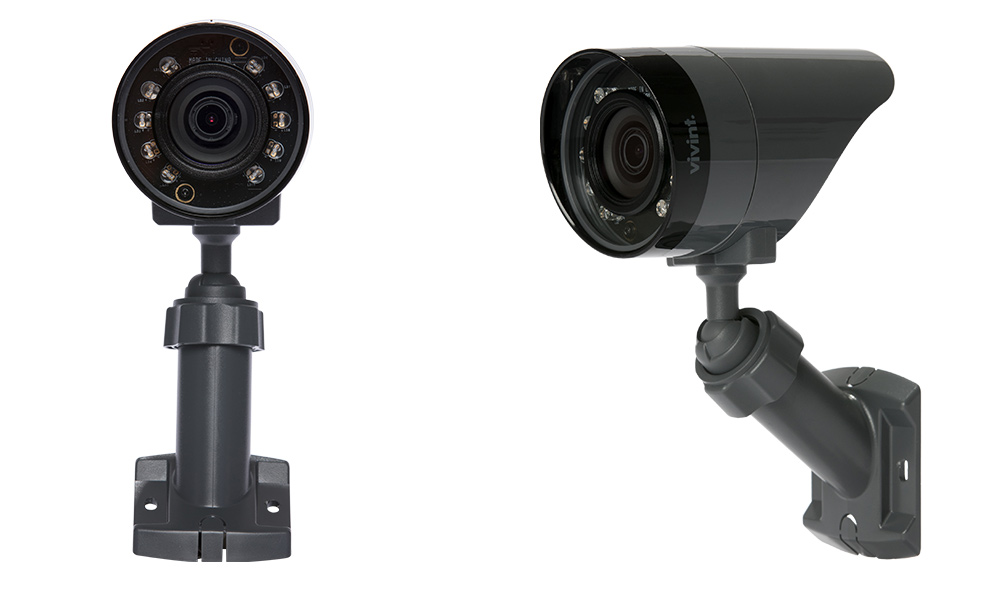 Security goals will vary for each person, depending on where they live and the size of their home, among other factors.
Common surveillance needs may include:
Monitoring barns or sheds or determining what animals are entering the backyard.
Keeping an eye on suspicious activity or traffic outside the home.
Fortifying areas of the house rarely accessed, like a basement door.
Monitoring vehicles to prevent theft or vandalism.
"Seeing" who's at the front door before you open it.
There are a few other things to consider when optimizing installation of outdoor security cameras. For example, what areas on your property do you feel are especially vulnerable? Are there any spots you feel cater to intruders? Has your home, regardless of owner, ever been broken into? Where did the break-in occur?
Some things you need to know about outdoor security cameras
You're probably going to need more than one camera. Outdoor cameras can do a lot to improve the safety and security of your home, but a single camera can't do everything at once. If you want to be able to get a clear image of the stranger in the driveway, a license plate number, and monitor activity across the street, you'll need more than one camera. And correct placement, of course, is key.
Keep your cameras close, but not too close. People often think they'll get better results the higher they place a camera, but that's not the case. What they will get is a larger, wider view with degraded picture quality and decreased motion sensitivity. Identifying individuals or license tags, for example, will be virtually impossible. Install cameras closer to the area you want to observe, but preferably out of human reach.
Wide range is the way to go. You're going to miss a few things unless you get cameras with wide-range viewing capabilities. Otherwise, an individual would have to approach at just the right angle or look directly into the camera to get captured on video. Cameras with a wide range of detection are vital to getting a definitive image of a perpetrator or the license number of a suspect vehicle.
So where is the best place to mount a security camera?
As you've learned by now, security camera placement can't be emphasized enough. And to get the most safety, control, and security out of your installation, you need to do a little planning before you start drilling holes.
When you're making those final decisions about where to place your cameras, remember the back of the home is generally most vulnerable. Any doors and windows throughout the home, however, can potentially pose a threat. So you'll want to make sure cameras are covering the following:
Doors
Most intruders attempt to enter a home either through the front door (34 percent)3 or the back door (22 percent)4. Ideally all entrances to the home should be under camera surveillance.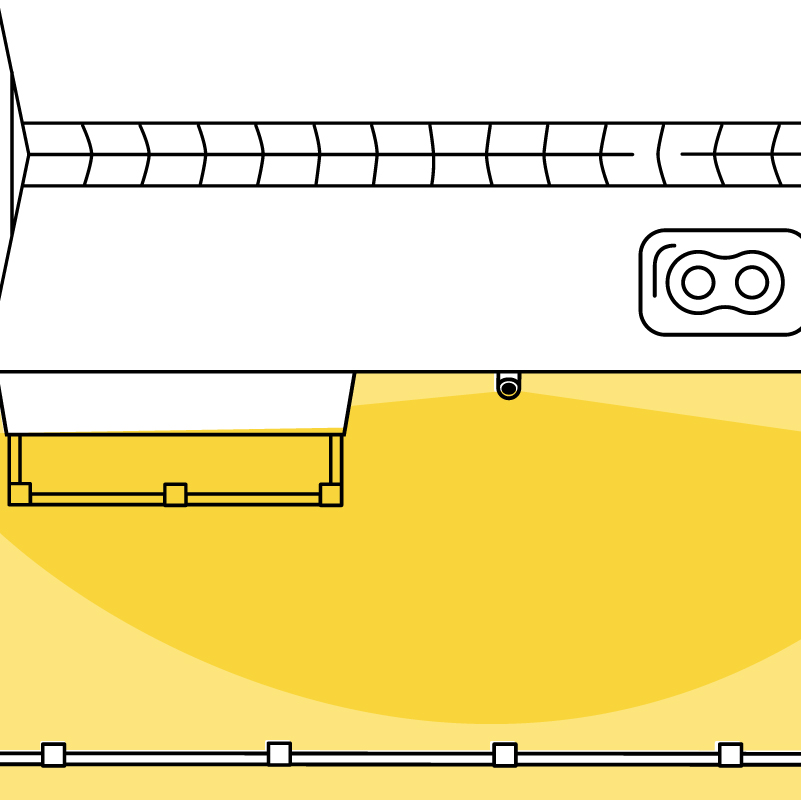 Driveway
Installing an outdoor camera with a clear view of the driveway and surrounding area can help prevent vandalism or theft of vehicles and identify perpetrators loitering on the street or leaving in a car parked near the driveway.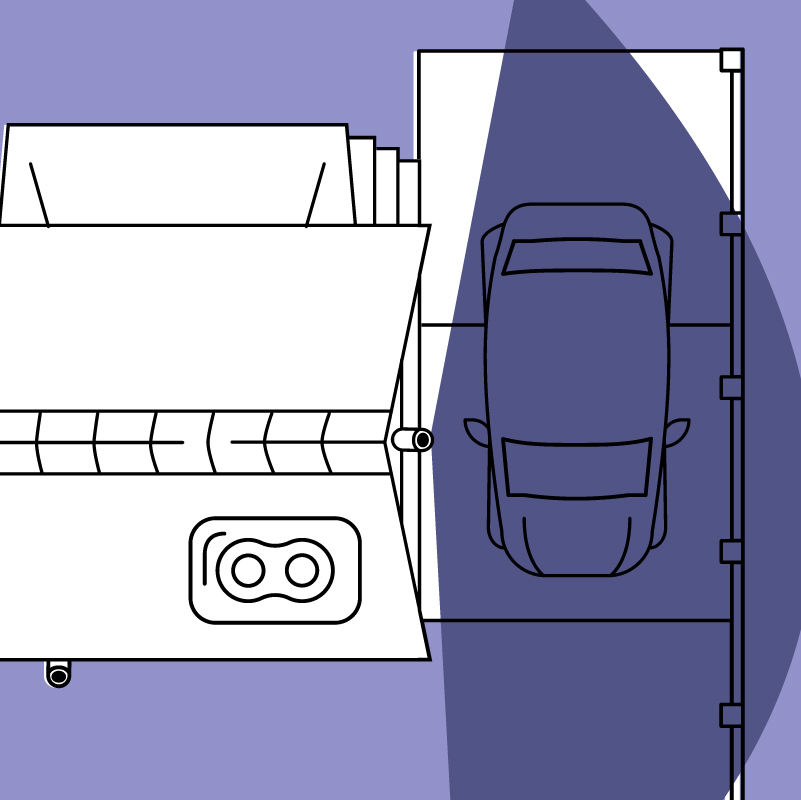 Obscure Windows
Intruders often enter homes through windows out of view of the street, which reduces the chance they'll be been. Direct cameras toward these windows.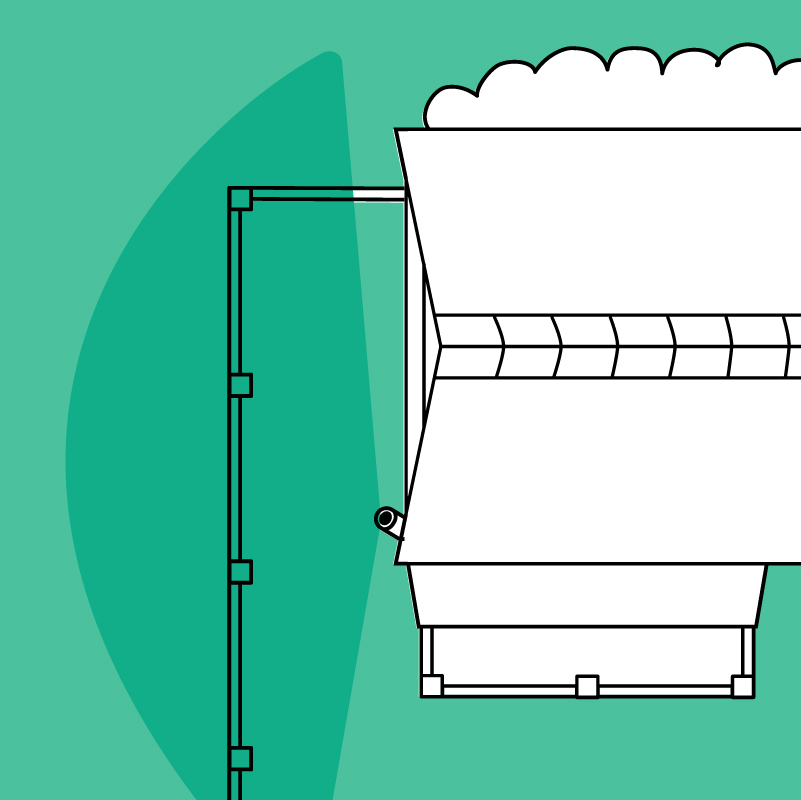 According to Travis, with a typical-sized house you can sufficiently monitor the exterior of your home and get the surveillance you need with two outdoor cameras and a Vivint Doorbell Camera™. Both the outdoor camera and doorbell camera have night vision, wide-range detection and video-recording capabilities.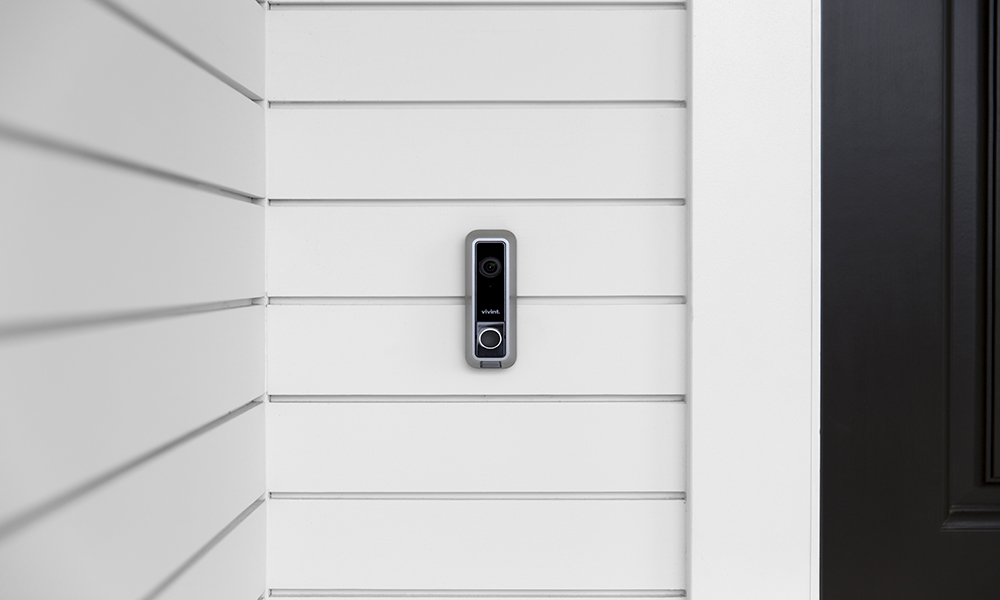 You can take the guesswork out of installing outdoor cameras with an expert consultant, like Travis, who will point you in the right direction by explaining the ins and outs of outdoor cameras, how they can help increase security, and where they should be installed.
Let us take care of installing your outdoor cameras
Our Smart Home Pros customize camera installation to your needs and provide specific options based on your home's layout, available power outlets, colors, and cords to ensure the best coverage possible while keeping equipment discreet. We make sure everything is installed correctly and functions properly—with no damage to the home—so you don't have to.
Get in touch with a Smart Home Pro and see how to protect your home with security cameras
See how
---
Sources
2018. Ucr.Fbi.Gov. Accessed January 15 2018.
https://ucr.fbi.gov/crime-in-the-u.s/2014/crime-in-the-u.s.-2014/figs/crime-clock.jpg?kbid=62750.
2012. airef.org. Accessed January 15 2018.
http://airef.org/wp-content/uploads/2014/06/BurglarSurveyStudyFinalReport.pdf?kbid=62750
2018. Ucr.Fbi.Gov. Accessed January 15 2018.
https://ucr.fbi.gov/crime-in-the-u.s/2014/crime-in-the-u.s.-2014/figs/crime-clock.jpg?kbid=62750.
2018. Ucr.Fbi.Gov. Accessed January 15 2018.
https://ucr.fbi.gov/crime-in-the-u.s/2014/crime-in-the-u.s.-2014/figs/crime-clock.jpg?kbid=62750.