A Vivint Smart Home Pro will contact you within 24 hours. Or skip the form and call now.
Smart Lighting Starts Here

.
Controlling your lights and smart home from one platform? It's a bright idea. Philips Hue bulbs sync with your Vivint system so you can manage it all from one app.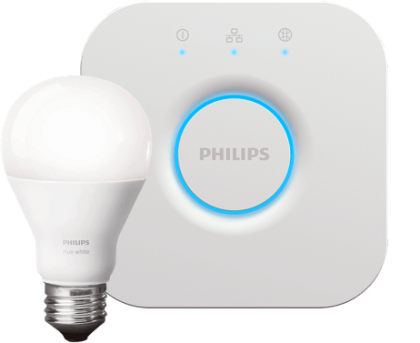 LED Bulbs
Long life, instant full brightness, and energy efficiency.
Wireless Connection
Easy installation and mobile lighting controls.
Hands-Free Lighting Adjustment
Integrated high-excursion speaker delivers crystal-clear highs and rich bass for hi-fi sound.
Vivint App Integration
Turn lights on/off and adjust dimming from the Vivint Smart Home app.
Lighting Groups
Coordinate rooms, floors, or an entire home.
Custom Lighting Rules
Set lights to switch on and off when you want them to.
Swipe to see more
Combine Philips Hue smart light bulbs with voice control devices like Google Home, or Amazon Echo into a really bright idea—lighting that listens. Then, whether it's movie night with the family or a quiet night at home, you can create a softer mood with just the sound of your voice.
Vivint Smart Home makes your Philips Hue lighting work in conjunction with your entire smart home system. With the intuitive dashboard of Vivint Smart Hub or the 4.5-star Vivint Smart Home app, you can lock up, arm security systems, and turn the lights out all from one place.
Philips Hue bulbs with Vivint Smart Home controls gives you the power to turn the lights on while you're off traveling. Just set custom lighting rules to create the appearance that you're home, then go ahead and hit the road. Your home will carry the torch while you're away.
Philips Hue makes Vivint Smart Home even brighter. Smart lighting lets you create a home that's savvy to when you need a hand. With full smart home integration you can set Philips Hue lighting to switch on when you unlock the door. Enjoy the welcome home.
Want your lights to turn on when a camera spots something? It's easy with the Vivint Lamp Module. Through custom routines, you can integrate your lights with the rest of your system. Scaring away a burglar or coming home to a prelit home—they're both possible with the Vivint Lamp Module.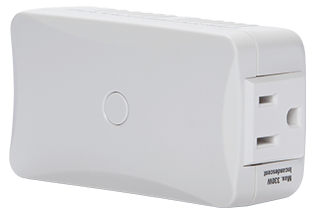 Vivint Smart Home App
Control the lights in your home from your smartphone.
Custom Lighting Rules
Set lights to switch on and off at specific times.
Wireless Connection
Easy installation and mobile lighting controls.
Voice Control
Adjust lights using voice commands when you add a smart speaker to your Vivint system.
Manual Control Button
Front button on the lamp module for manual on/off control.
Z-Wave Compatible
Works with Z-Wave devices.
Swipe to see more
Forgot to turn off the lights on the way to work? Get them from your phone. Switch on the kitchen lights when you pull into the driveway. Turn off all the lights in your house with one touch on your way to bed. Access your lights from anywhere in or outside your home using the Vivint Smart Home App, your Vivint Smart Hub, or Vivint Glance Display.
Custom lighting rules help make your home safer and more efficient. Confuse would-be intruders with motion-activated lights, save energy by turning lights off when you're away, or make sure the lights are on when you arrive home from work with lighting schedules. You choose what works best for your home.
Seems like your hands are always full—making dinner, helping kids with homework, or settling down with a good book. Sometimes you just don't want to walk across a room to flip a switch. The Vivint Lamp Module works with smart speakers integrated into your system, so you can effortlessly control your lights with the sound of your voice.
Include Philips Hue smart lighting with Vivint Smart Home services to get the white-glove experience of professional installation. Smart Home Pros will integrate your smart light bulbs into your smart home system to ensure hassle-free performance.
How do you control smart lights?
The ease of controlling smart lights is part of the appeal—it's hands-free. If you have a smart speaker, such as an Amazon Echo or Google Home, you can control your lighting with simple voice commands.
 
As part of a Vivint system, in addition to convenient voice control, you can manage your lights using an app on your smartphone or the Hub inside your home—making lighting adjustments with a simple swipe. With smart lighting, you can say goodbye to walking through your house and flipping switches.
What do smart lights do?
Smart lights extend the security of your home. A well-lit house deters potential burglars and intruders. And with smart lighting you can set custom lighting schedules so that lights turn off and on at certain times, making it look like your home is occupied when you're away.
 
Smart lights save you money over time. They use LED bulbs, which use 75% less energy and that translates into significant cost and energy savings over time. And since the bulbs last longer, you'll have to replace them less often.
 
Smart lights allow you to easily set the mood no matter what the occasion—even if it's just a movie night at home. You can even purchase colored bulbs to coincide with the time of year or holidays. And with all smart lighting, you don't even have to get up to dim lights or turn them off and on.
What do I need in terms of smart lighting?
While one-offs are an option when it comes to lighting, it makes more sense to install them as part of a complete home security system—and with Vivint a professional will take care of installation for you. And a professional can help you decide what you want and need in terms of lighting.
Consider motion lights. They're always active, but not always on. When someone walks past the motion detector, it triggers the light and illuminates the surrounding area. Motion lights are especially useful installed by doors, outdoor pathways, garages, and in the driveway for added security and safety.
Interior lights are a must-have. They can be programmed to run on when someone opens the door. That means if an intruder tries to breach your home, lights alert you to their presence. Your smart lights can also turn on when your home security system is triggered.
And there's convenience. With a home automation system, you can program the lights to come on at various times of the day creating the illusion that someone is home. These schedules can also help you conserve energy and save money. With automation, you also get hands-free control and you can manage your lighting from anywhere with your smartphone.
A Vivint Smart Home Pro will contact you within 24 hours. Or skip the form and call now.

Doorbell Camera Pro

Kwikset Smart Lock

Element Thermostat

Outdoor Camera Pro

Ping Camera

Smart Drive

Garage Door Control

24x7 Monitoring
Doorbell Camera Pro
Our doorbell camera automatically detects packages and uses light and sound to actively deter package thieves. With two-way talk, it also lets you answer the door from anywhere. And the app gives you quick access to your locks and garage door so you can let in the good and keep out the bad.
Kwikset Smart Lock
No more keys. With unique access codes everyone in the family—or even visitors—can come and go while your home stays secure. Control your locks when you're away using the Vivint Smart Home app. And with one-touch lockup, you can control your security system, lights, and locks with the touch of a button.
Element Thermostat
With the Element you get smart temperature control that perfectly blends comfort and energy savings. It automatically adjusts temperature based on home occupancy, and you can change settings manually from anywhere with your smartphone—potentially saving you up to 12% on your energy bill.
Outdoor Camera Pro
The Vivint Outdoor Camera Pro is the only surveillance camera that intelligently identifies and automatically deters true threats. It doesn't just record activity—it helps prevents crime. It's like having your own personal security guard patrolling your home around the clock.
Ping Camera
Ping, the world's first indoor camera with true two-way communication, keeps you connected to your family. View live and recorded video when you're away using your smartphone. And if you're home, call out to speak to family members with the press of a button.
Smart Drive
Nothing gets by you with Vivint Smart Drive. Save 24/7 video footage from up to four security cameras including indoor, outdoor, and doorbell to get a complete picture of your home's interior and exterior. Save footage for 30 days and easily browse minute by minute using event markers.
Garage Door Control
With all of the coming and going at a busy home, it's nice to know you don't have worry if the garage is open. Using the garage door controller, manage your garage using the Vivint Smart Home app and receive notifications if your garage door is open or if it failed to close. Left open? No problem. Close it from anywhere with your smartphone.
24x7 Monitoring
We take protecting what matters most a step further with our award-winning, 24/7 customer monitoring and support. Our smart home specialists are just seconds away, ready to respond to a potential emergency and send first responders when you can't be reached. If you're home, contact us through the convenient two-way talk feature on your Smart Hub.