Let's Talk
Get a free quote today.
Drop us a line. A Vivint Smart Home Pro will contact you within 24 hours. 
Smart Home Surveillance
When it comes to safety and security, the outside of your home is just as important as the inside. So keep an eye on the exterior of your home from anywhere, day or night, with the Vivint Outdoor Camera.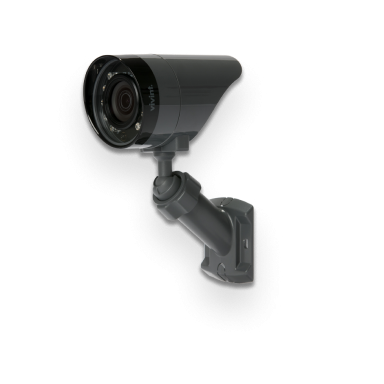 HD + Wide angle
A wide-angle lens with HD resolution catches all the action.
True night vision
Infrared LED night vision for 24/7 protection and security.
Motion detection
Movement within the camera's field of vision triggers auto-recording.
WiFI connectivity
Cameras automatically transfer surveillance clips to Vivint Smart Drive.
Vivint Smart Clips
Motion detection triggers recording of 20-second clips.
Vivint Smart Home app
Monitor your home's exterior and view camera footage remotely.
Our Packages
A few ideas to get you started
.
Compare packages
Smart Control
Smart Complete
Smart Entry
Safety & Security
Surveillance
Smart Energy
22 products to put you in control of your entire smart home.
Total security and safety: 22 products to connect and protect your complete smart home.
Know who comes and goes with these 15 essential products.
These 15 products protect your whole home and the people in it.
16 products to help you keep an eye on everything—inside and out.
These 18 products automate your thermostat and lighting to save time, energy, and money.
Vivint Smart Hub
1
1
1
1
1
1
Vivint Smart Home App
1
1
1
1
1
1
CO Detector
1
1
-
1
-
-
Smoke Detector
1
1
-
1
-
-
Flood/Freeze/Heat Sensor
1
1
-
1
-
-
Yard Sign and Light
1
1
1
1
1
1
Cameras
Vivint Doorbell Camera
1
1
1
-
1
-
Vivint Ping Camera
-
1
-
-
1
-
Vivint Outdoor Camera
-
1
-
-
1
-
Automation
Vivint Element Thermostat
1
1
-
-
-
1
Kwikset Smart Lock
x2
1
1
-
-
1
Garage Door Controller
1
1
1
-
-
-
Vivint Lamp Module
x2
1
-
-
-
x2
Sensors
Vivint Smart Sensor
x6
x6
x6
x6
x6
x7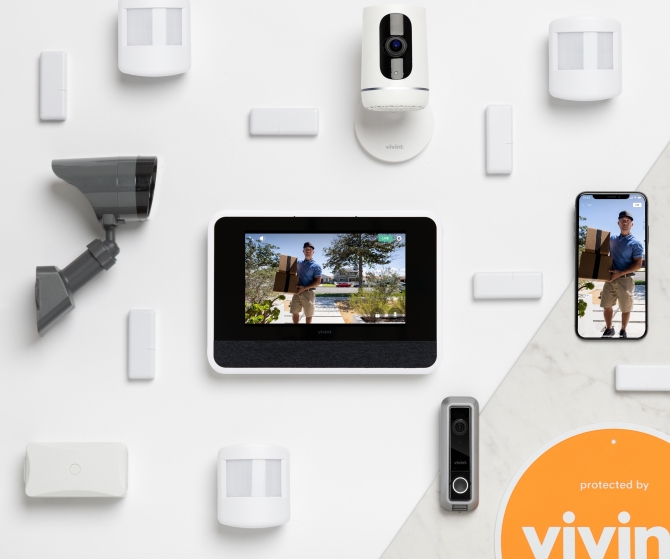 Surveillance
16 products to help you keep an eye on everything—inside and out.






(x6)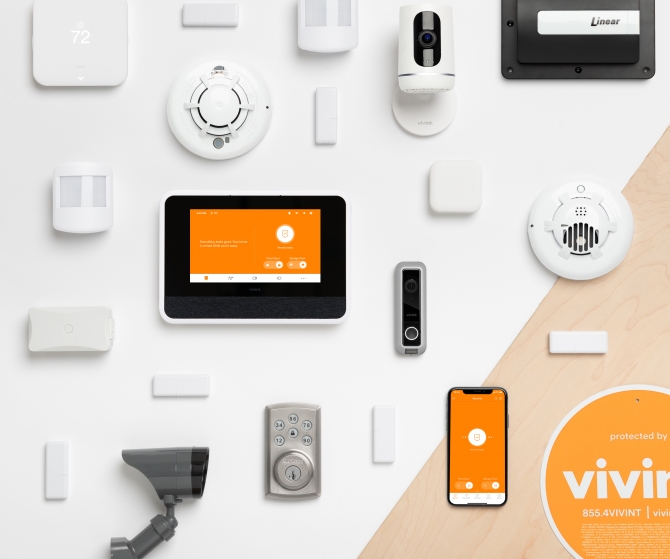 Smart Complete
Total security and safety: 22 products to connect and protect your complete smart home.




Vivint Element Thermostat






(x6)




Let's Customize
Your home is as unique as you
.
Your smart home should be too.
Speak with a Smart Home Pro to customize a package for your home's size and configuration.
Packages start at $1/day, with cameras less than $2/day
What our customers are saying
.
The Outdoor Camera we had installed provides a sense of security and comfort. Knowing Vivint protects my home when we're not there makes a world of difference to us!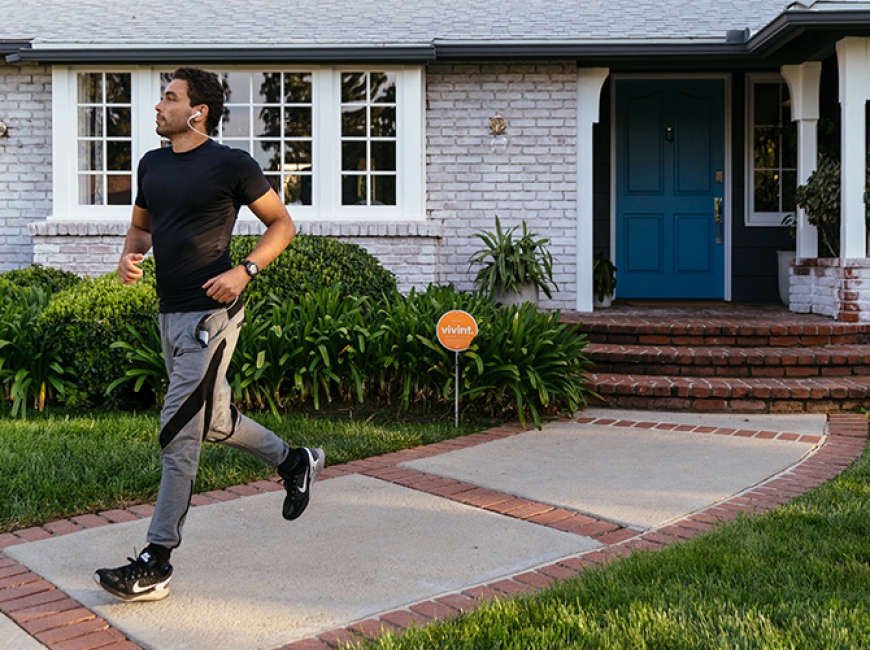 Our neighborhood was hit by a group of thieves breaking into vehicles on our street. The footage captured by Vivint's amazing 1080p cameras was used to arrest them. A great investment and paid for itself within first month.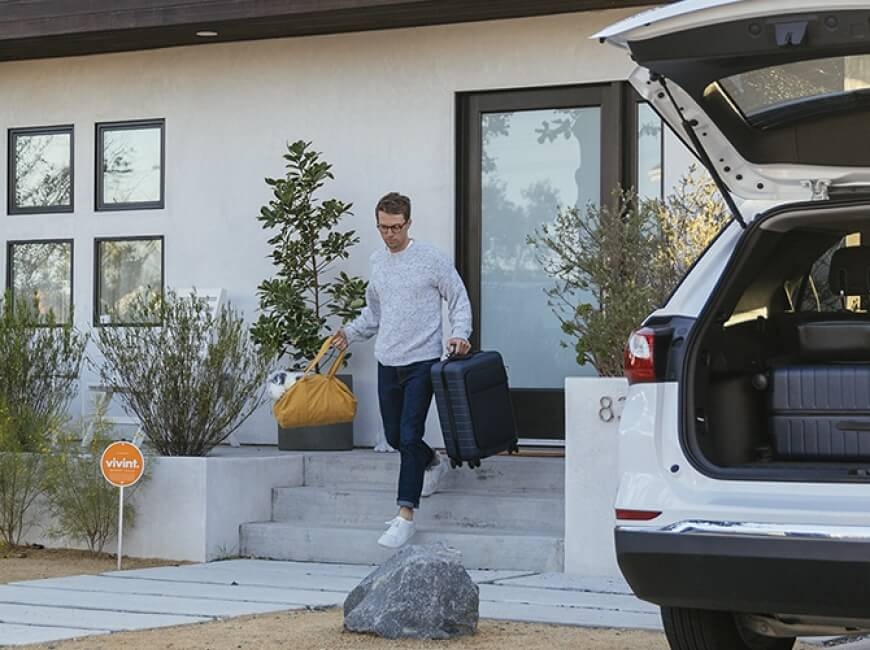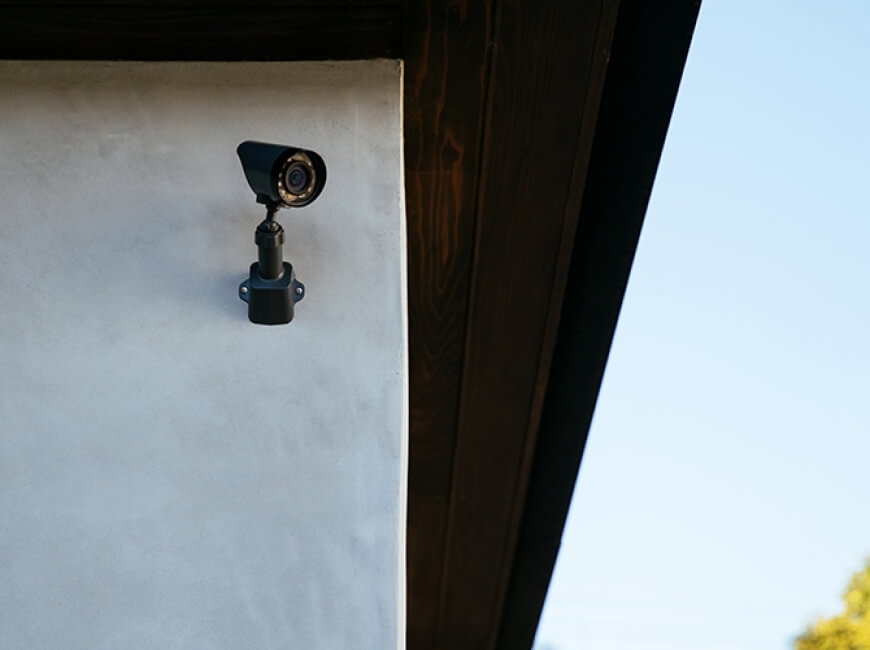 Vivint
Movement has been detected on backyard camera.
Smart Design
The Vivint Outdoor Camera features a discreet design, all-weather construction and high-tech function. Its low-profile and sturdy build make it less noticeable and less vulnerable to vandalism. And coupled with the Vivint Smart Home app you can get a real-time glimpse of your home with just a few taps on your phone.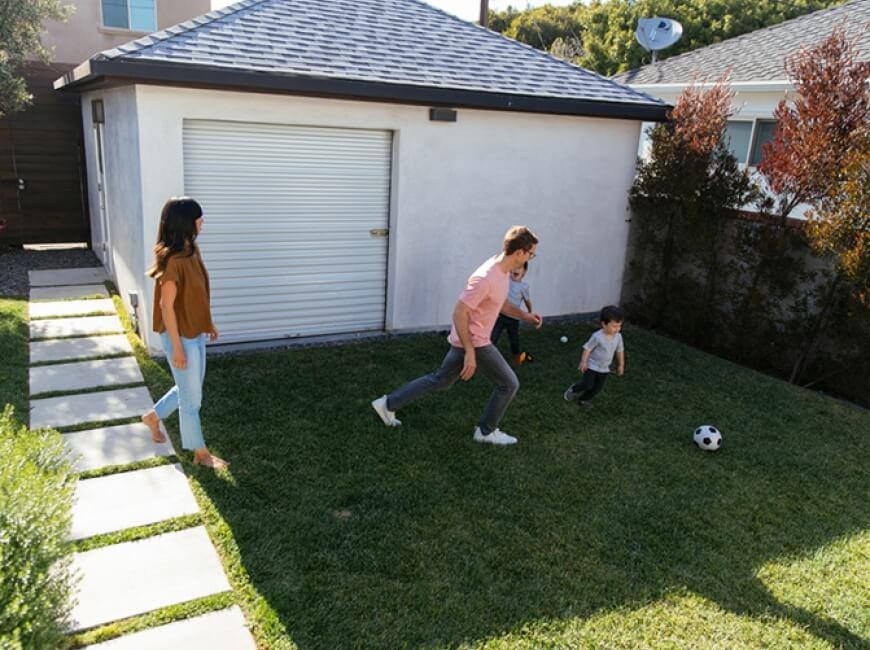 HD Video
A security camera is only as good as its recordings, and poor-quality video means poor-quality surveillance. The Vivint Outdoor Camera features 1080p HD resolution, so recordings are crisp and clear—not the pixelated blurs you might get with another outdoor cam. High-quality images make it easy to identify exactly who or what is on your property.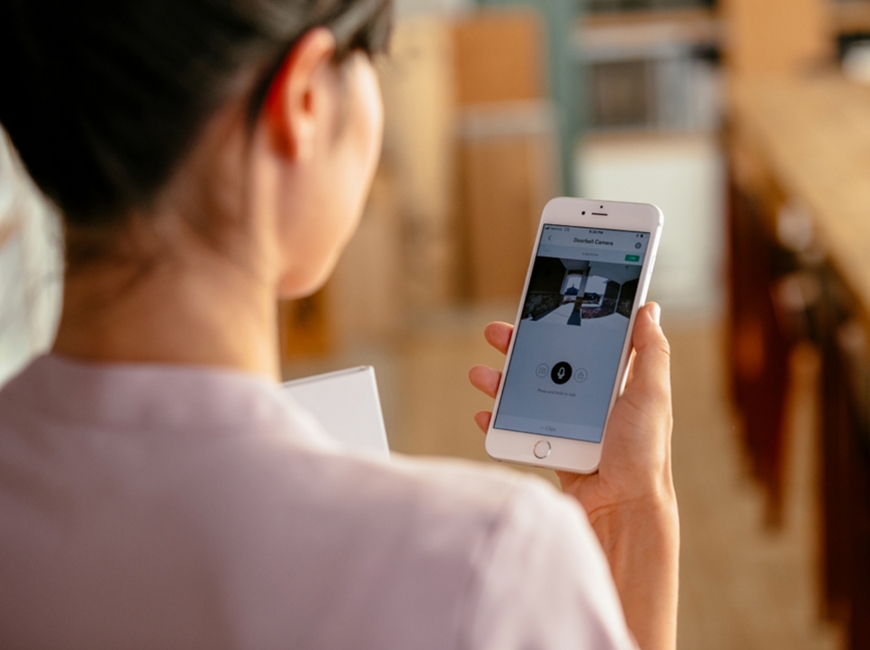 Live and Recorded Video
Want to see what's happening around your home right now? Check the live feed anytime with your Vivint Smart Home app. Or if you get busy and want to know what you missed—like who stopped by or when your packages were delivered—you can watch archived Vivint Smart Clips through your app or Vivint Smart Hub.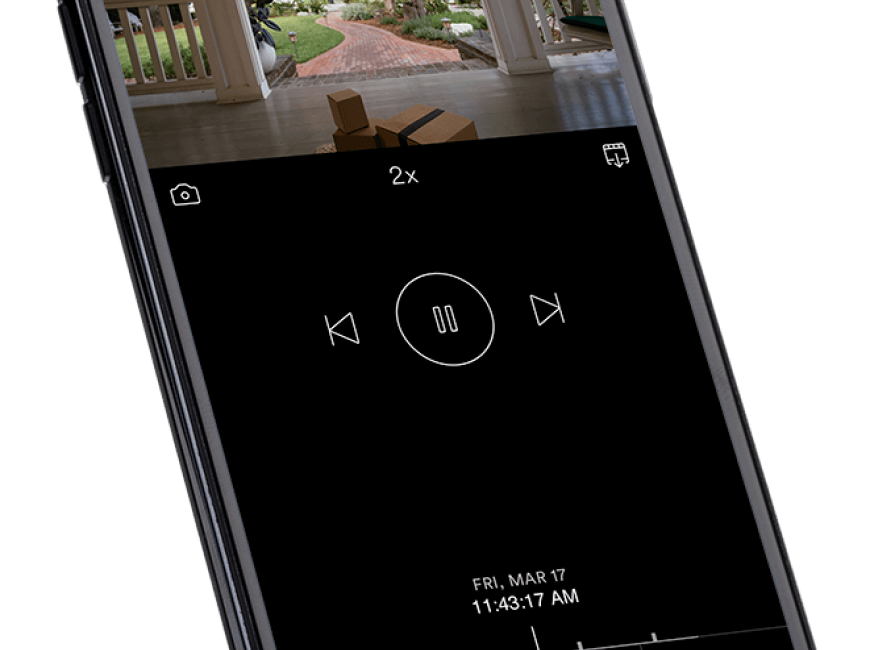 Monitor Movement
Whenever something moves within the outdoor camera's field of view, built-in motion detectors activate 20-second auto-recordings and save them as Vivint Smart Clips. Watch clips at your convenience, or create custom alerts to notify you about activity around your home through your hub or app.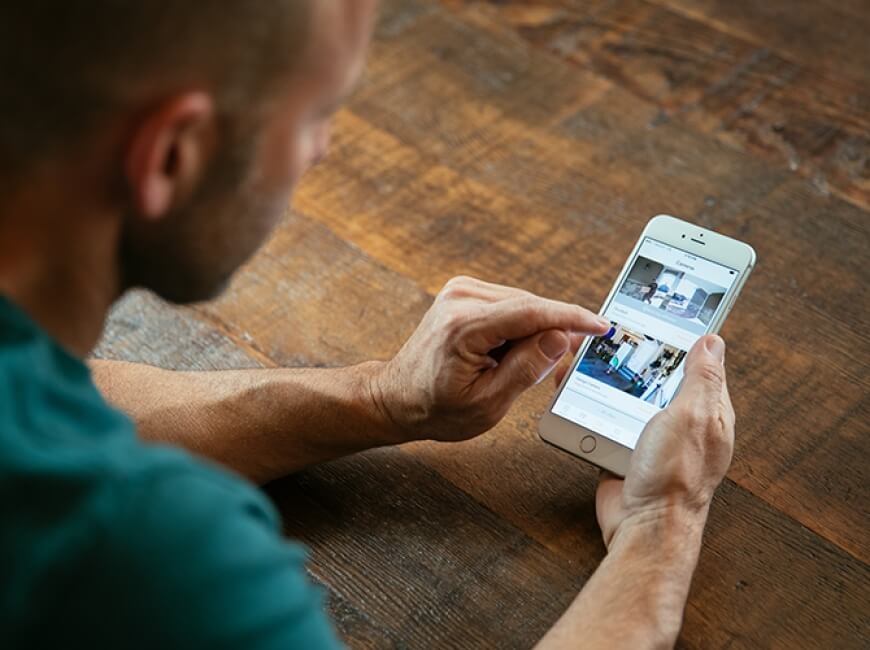 Vivint Playback
A month at your fingertips
.
Sometimes you need to know exactly what happened around your home at a certain time. Or maybe you want to review a comprehensive record of activity over time. You can with Vivint Playback, which captures and saves 30 days of continuous camera coverage to the Vivint Smart Drive. Event markers simplify searching. And the service also lets you store and share photos, videos, and backup files from your mobile device.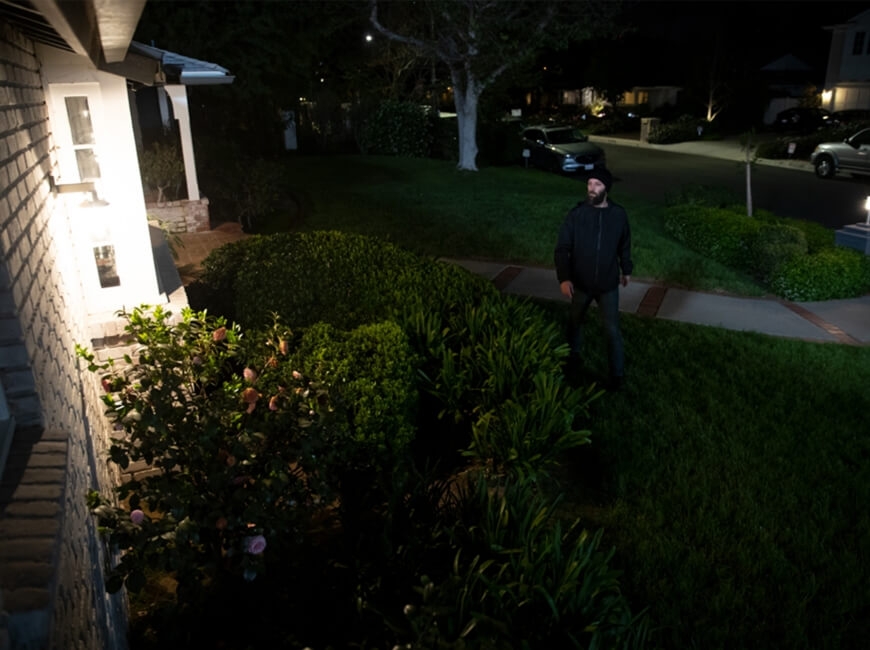 True Night Vision
We've got the night shift
.
The world doesn't stop when the sun goes down. Which is why installing exterior security cameras that see in the dark is the smart choice. Outdoor security cameras from Vivint feature infrared LED night vision that delivers crisp images, so nothing gets by you—even after dark. So get some sleep. We've got your home's exterior covered.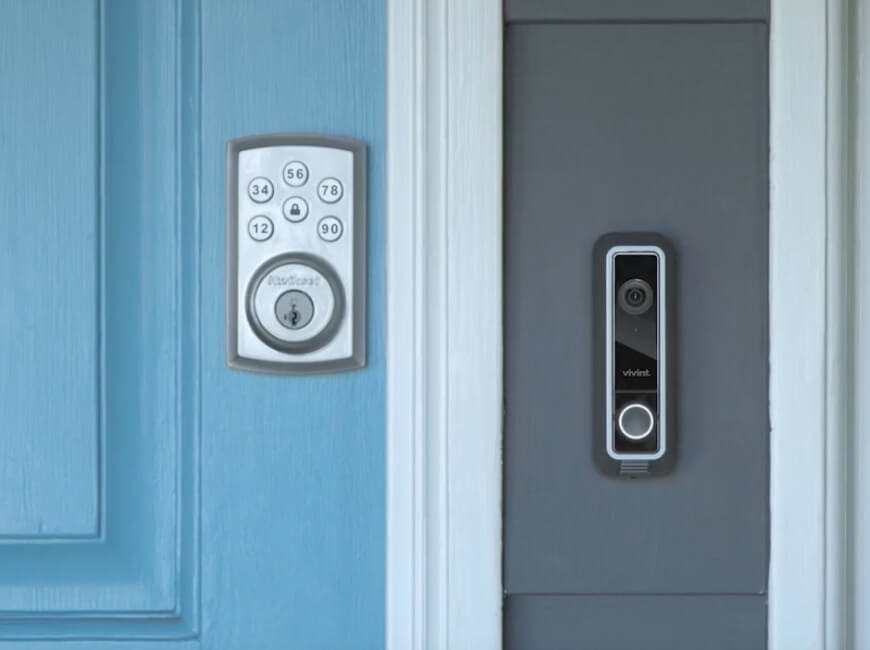 Vivint Doorbell Camera
See who's there from anywhere
.
The Vivint Doorbell Camera is an essential component of Vivint's suite of cameras that help protect your home—inside and out.
Vivint Doorbell Camera
See and speak to visitors at your door, even when you're not home.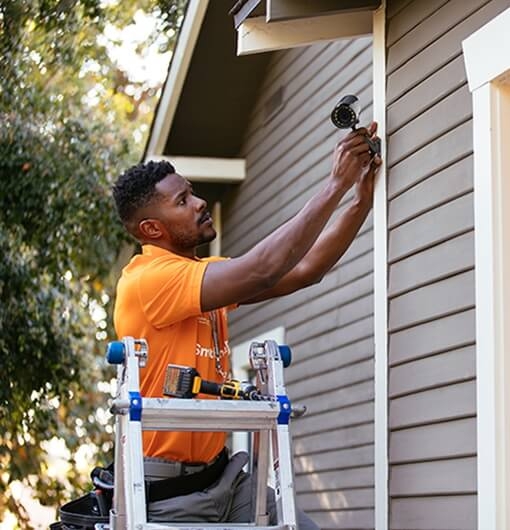 Professional installation.
Our certified Smart Home Pros meet with you one on one to customize your smart home, install it for you, and make sure you know how everything works. You'll avoid DIY headaches and costly mistakes with professional installation. And our job's not done till you feel confident using your new smart home.  
Specs
Color
Dark gray (bracket not included)
Weight
7.0 oz (including bracket and cables)
Camera lens
1/2.9", 2.19-megapixel sensor
Required panel firmware
Version 3.7 or greater (HD400W) Version 2.3 or greater (HD300W)
Product Protection Plan
Free replacement for defective hardware if subscribing to a Vivint service plan. (May require a separate site visit fee.) For product defects only. Does not include product failure due to abuse, normal wear and tear, acts of God, etc. as determined by a Smart Home Pro.
See what people are saying
.
Frequently Asked Questions
How to install home security cameras.
Many of today's IP-based home security cameras can be installed, placed, and configured by homeowners, without the need to hire a contractor. With Vivint home security cameras, the convenience of professional installation by Smart Home Pros is included with your package. But, once you have security cameras already installed, you may want to make small changes, such as relocating cameras at a later date. If you decide to make changes yourself, please we suggest you pay special attention to these four points:
Camera height — Mount cameras well out of reach to prevent tampering.

Signal strength — Make sure camera placement is within your WiFi range.

Power supply routing — The closer to the power source, the better.

Mounting — Take care to ensure a secure and weatherproof attachment.
For a detailed list of steps click here.
Learn more about current advancements in surveillance cameras here.
For more tips on how to install security cameras click here.
How does an outdoor camera improve home security?
An outdoor camera can give you an overall view of your property, giving you a greater sense of security and understanding about what happens outside your home. It also helps you keep watch for areas and activity that make your home vulnerable, such as:  
Barns and sheds on the edges of your property.

Areas where animals might be entering and causing damage.

Suspicious outside activity or traffic.

Rarely accessed entrances, like basement doors.

Monitoring your vehicles and other items stored outdoors to prevent theft or vandalism.

Seeing who is at the door before you open it.
Click here for more on the security benefits of installing a smart outdoor camera.
How to protect your home with cameras and more.
A complete security system can help protect your home from a variety of threats – from burglary, to home invasion, property theft, vandalism, and natural disasters like fires and flooding. Vivint Smart Home provides you with a security ecosystem for you whole home – inside and out – as well as an on-call support team to assist you day and night. Every Vivint Smart Home system includes a one-on-one product consultation, free professional installation, and 24/7/365 monitoring. The suite of products typically included in a Vivint Smart Home security system includes:
Outdoor Camera – Wireless, HD security camera with infrared night vision that gives you on-demand access to a live video feed and sends notifications to your phone when someone approaches your door.

Flood/Freeze Sensors – Protect homes from water damage and pipe-freezing low temperatures by sending mobile notifications when temperatures drop, or when moisture levels rise beyond set parameters in or around your home.

Motion Detector – Infrared motion sensor with 90-degree look-down to ensure nothing passes by undetected.

Smoke Detector – Uses photoelectric sensing to detect heat increases.

Door & Window Sensor –  Sounds an alarm whenever protected doors and windows are opened and can also be used to protect medicine cabinets, gun cabinets, or the door to a child's bedroom.
To learn more about how to protect your home, click here.