When it comes to security cameras, most of them function the same way, providing you with visibility into what's going on in and around your home. Smart home cameras go a step further, allowing you to check your feed wherever you are from your phone and notifying you if motion sensors detect someone on your property.
But even smart security cameras come with their own share of frustrations. Maybe they're too blurry to be able to see important details like license plates, or maybe you get too many notifications because your camera has picked up animals or shadows.
With Vivint's new outdoor camera, the Vivint Outdoor Camera Pro, blurry videos and random notifications become a thing of the past. Instead, you get crystal clear imagery, advanced analytics, and a host of other features that make it the smartest security camera on the market.
Take a look at how the Vivint Outdoor Camera Pro takes smart home surveillance to the next level.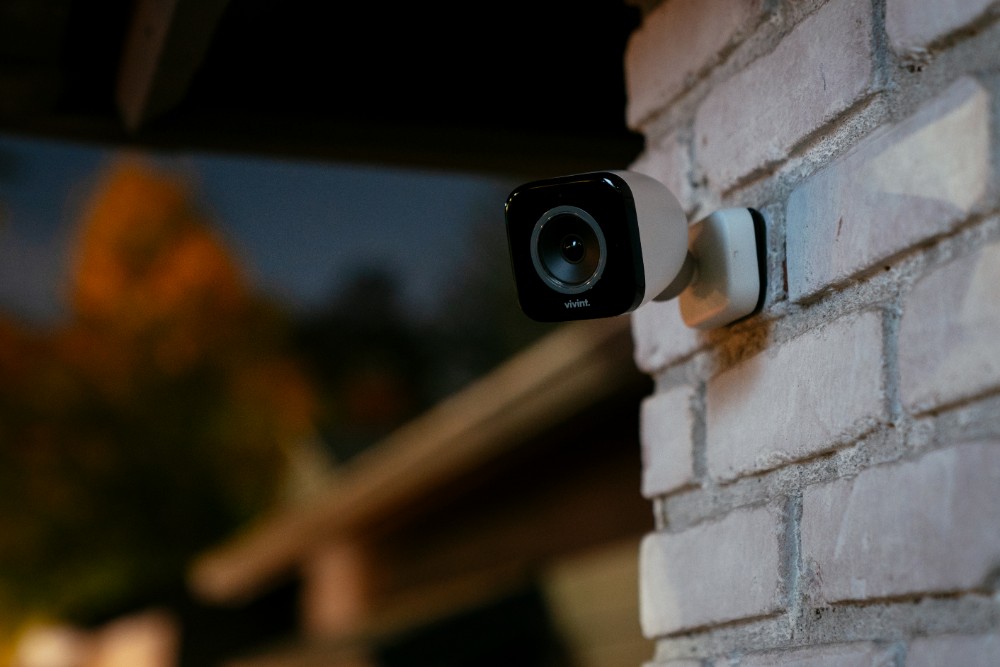 Identify lurkers–and let them know they're on camera
The mere presence of surveillance cameras has been shown to be an effective crime deterrent, but what if you could go a step further?
The Vivint Outdoor Camera Pro is the only surveillance camera with Smart Sentry, a powerful AI tool that not only identifies true threats, but also helps prevent break-ins by warning lurkers on your property they've been spotted.
This powerful feature takes a proactive approach to security by:
Discovering true threats. Using advanced analytics, the camera can accurately differentiate between an actual potential threat and animals, trees, or a random passerby.
Identifying lurkers on your property. The camera can tell who is a lurker based on the amount of time they're in the camera's line of vision.
Sounding the alarm. Once a lurker has been identified, the Outdoor Camera Pro doesn't just start recording—it also helps prevent a potential crime on your property by activating the red LED light on the camera and blaring a warning tone through the 85 db speaker. It's exactly the type of attention a would-be burglar wants to avoid.
Notifying you based on your preferences. You can choose when you want to be notified on your smartphone, whether it's any time a person is spotted on your property or only when a lurker is detected.
Letting you zero in on specific areas. Using your Vivint Smart Home app, you can pinpoint the exact areas you want to protect, such as the front of your garage or your backyard patio, by defining specific surveillance zones.
Stream live and recorded HD video
The Outdoor Camera Pro boasts the clearest picture yet thanks to its 4K HDR sensor. You can access your camera's live and recorded video footage right from your smartphone, so you always know what's going on at home no matter where you are.
What if the camera catches a suspicious car in your driveway or someone attempting to break into your home? The HD footage provides a clear picture both far and away, so you don't miss a thing. And as you zoom in for a closer look, you don't need to worry about losing the HD resolution—you'll still get a clear picture of license plates, faces, and other important details with the camera's 3x HD zoom.
Catch everything with night vision and expanded view
What good is a camera if it only captures a small portion of your property? The Outdoor Camera Pro features a wide 140° field of view that provides sweeping views of the property, capturing as much as possible.
The camera also provides a clear picture even when the sun goes down, thanks to its high-powered infrared night vision sensors that can catch anything that goes on, day or night.
The Outdoor Camera Pro also starts recording based on the amount of time someone spends on your property. This allows you to see things from beginning to end when you watch footage back, so you know the entire sequence of events.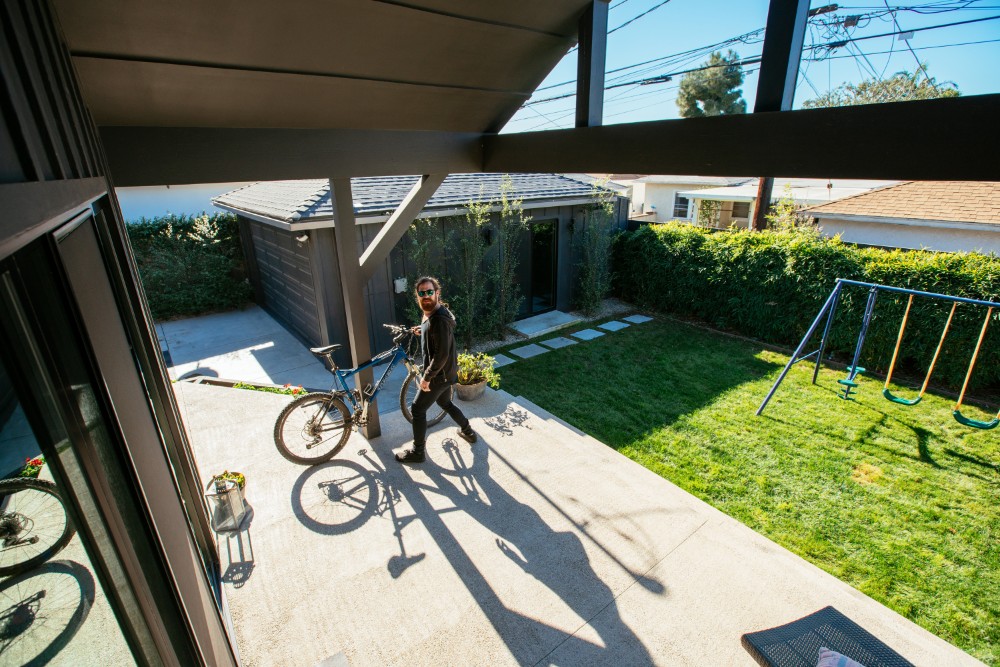 Get better video quality with a smoother connection
Outdoor cameras are positioned farther away from your WiFi router than other devices, increasing the likelihood of losing the signal and going offline. In fact, wireless cameras can lose up to 50% of their signal just trying to connect to the inside of your home–which can mean longer buffering times and footage that cuts in and out, potentially missing critical events.
The Outdoor Camera Pro uses a Hybrid Wired WiFi connection that combines the speed of a wired connection with the flexibility of wireless. This provides a better, more reliable connection that delivers smoother, faster video with less delay and buffering.
Start protecting your home today with the most advanced security camera on the market
When it comes to keeping your home and family safe, only the best will do–and the best is the Vivint Outdoor Camera Pro. With an array of advanced features you won't find in other outdoor surveillance cameras and the clearest picture available, it's like having your own personal security guard.
To see for yourself how the Vivint Outdoor Camera Pro can bring you priceless peace of mind, contact our Smart Home Pros at 800.646.1469 for a free consultation today.