One of the most important parts of a smart home security system is an outdoor surveillance camera. These cameras act as your window to the outside of your home, giving you the assurance you can see anything and anyone that comes on your property.
Top benefits of a hidden surveillance camera
When it comes to protecting your home, a hidden outdoor security camera provides a number of benefits. Some of these include:
Capture suspected criminal activity. Let's say your neighborhood has had an increase in vandalism or a sudden increase in car theft. A hidden camera can capture this activity, providing valuable footage for law enforcement.
Provide insight into outdoor activity. A hidden camera acts as your eyes to the outside of your home at all hours. This footage can provide insight that helps you better protect your home. For example, if your outdoor camera shows people regularly cutting across your yard (which could put you at risk for liability if they got hurt on your property), it could prompt you to put a lock on your gate to decrease your chances of liability.
Warn you. A hidden surveillance camera provides forewarning into what's going on in the outside of your home, whether it's a sudden noise or someone at the door. A WiFi hidden camera can also give you valuable extra time to alert authorities in the event of a potential break-in or vandalism.
What to look for when choosing a hidden surveillance camera
The home security camera market has exploded in recent years, with hundreds of outdoor security cameras available for an affordable price. So how do you choose the best one for your home?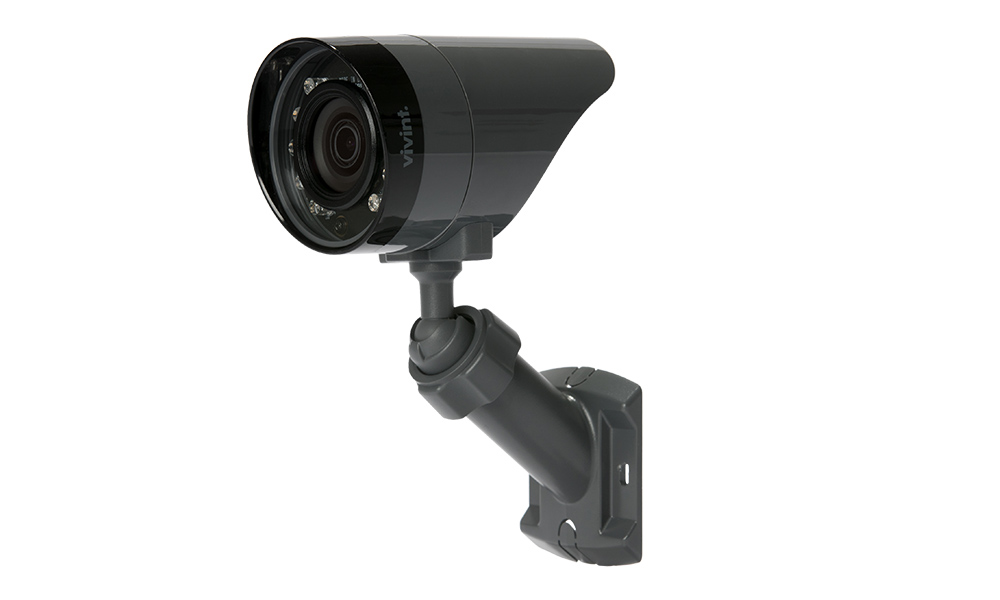 Surveillance cameras with these features will give you the most bang for your buck:
HD video
The benefits of a hidden surveillance camera go out the window when the image quality is poor, which is why HD video resolution tops the list of must-have features. Look for a camera with at least 1080p HD for crystal clear images.

Subscribe to our Newsletter
IP camera
An Internet protocol (IP) camera connects via WiFi. This wireless connectivity makes the camera easier to hide. A WiFi hidden camera transfers and stores the images and videos clips to the cloud via your Internet connection.
With an outdoor IP camera, you can also access the live feed via your smartphone app wherever you are.
Night vision
Although most property crimes occur during the day, when people are more likely to be at work or school, many occur at night. For example, 71 percent1 of all vehicle thefts occur at night Infrared LED night vision provides true 24/7 security, making it another must-have for your wifi-hidden camera.
Motion-triggered recording and notifications
Cameras that sense motion and automatically record outdoor activity allow you to review the footage at your convenience. Even better than that? Cameras that send motion-triggered notifications via your smartphone app. These notifications allow you to view a live camera feed from your smartphone so you can see what's happening in real-time and decide if you need to take action.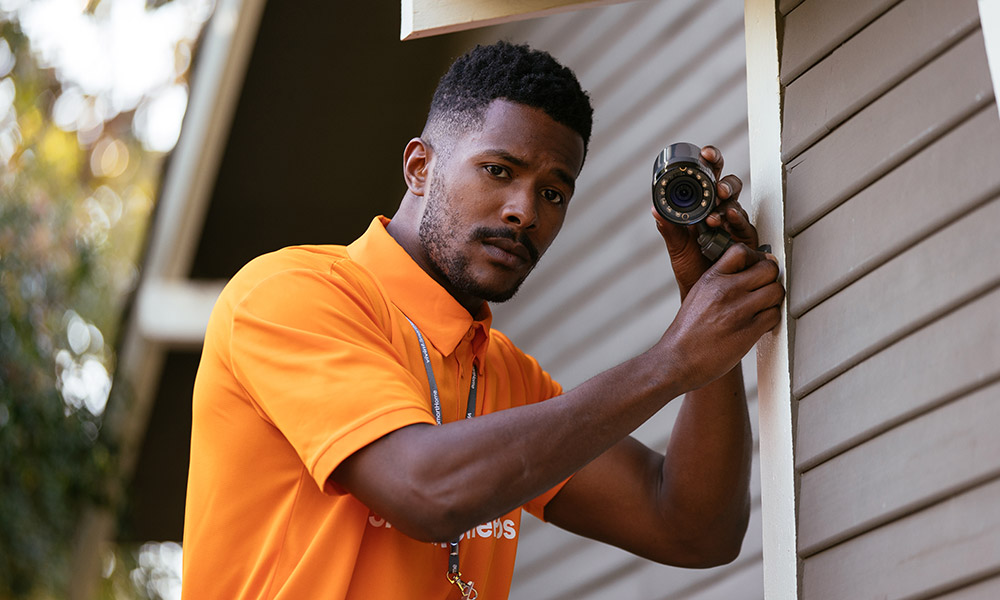 Visible versus hidden outdoor security cameras — which is better?
Another thing to keep in mind when researching the best type of hidden surveillance camera for your home is whether to hide it or keep it visible. Each type has its pros and cons.
The biggest benefit of a visible security camera is the deterrent it provides.
No criminal wants to be caught in the act, so the presence of hidden outdoor security cameras alone may be enough to keep them away. This is especially true for cameras with LED lights, which make them visible even at night.
At the same time, a savvy criminal who knows how a surveillance camera works can find a way to stay out of view. Or, they may just make more of an effort to hide their identity.
Whether you make your security camera hidden or visible is a personal preference. If you're concerned with aesthetics, or you want to catch a suspected criminal in the act, a hidden camera might be a better option.
Hidden outdoor security cameras and the law
Hidden security cameras for home — whether indoor or out — are subject to privacy laws in each state. For the most part, it's legal in every state to record areas that are viewable to the public, like a backyard, driveway, or the front of your home (think Google's Street View).
You could run into an issue, however, if your camera records audio — these laws are much stricter than video recording laws. Placing a hidden camera in an area where a person has a reasonable expectation of privacy, such as a bathroom or private bedroom, is also illegal in most states.
Because the law regarding hidden surveillance camera varies with each state, make sure you check your own state's laws or consult with an attorney before installing a hidden surveillance camera.
Choosing the right hidden outdoor surveillance camera provides valuable protection for your home. Whichever camera you choose, make sure it has the features and capabilities that will not only watch over your home, but provide you with priceless peace of mind.
---
1 Victims of Crime - When And Where Does Violent Crime Happen?. (2017). Libraryindex.com. Retrieved 7 November 2017, from https://www.libraryindex.com/pages/447/Victims-Crime-WHEN-WHERE-DOES-VIOLENT-CRIME-HAPPEN.html