Security cameras are a staple in any home security system. Once primarily used by the very wealthy or famous, security cameras have come a long way in recent years, and now they're better and more affordable than ever.
With so many options on the market, it pays to do your research before you buy. This guide will tell you everything you need to know to choose the best security camera for your home.
Different types of security cameras
Most security cameras fall under two main categories: indoor and outdoor. Although they both provide the same function—to allow you to see what's going on in a certain area—and share similar features, there are also specific differences.
The main difference between indoor and outdoor security cameras is the type of environment they're designed to withstand. An exterior camera should be water and weatherproof. It is usually made from sturdier components or may be housed in a weatherproof cover.
Indoor cameras, on the other hand, don't have to deal with harsh weather conditions and are usually more lightweight than their outdoor counterparts.
Within these categories, there are also a variety of cameras that serve various functions.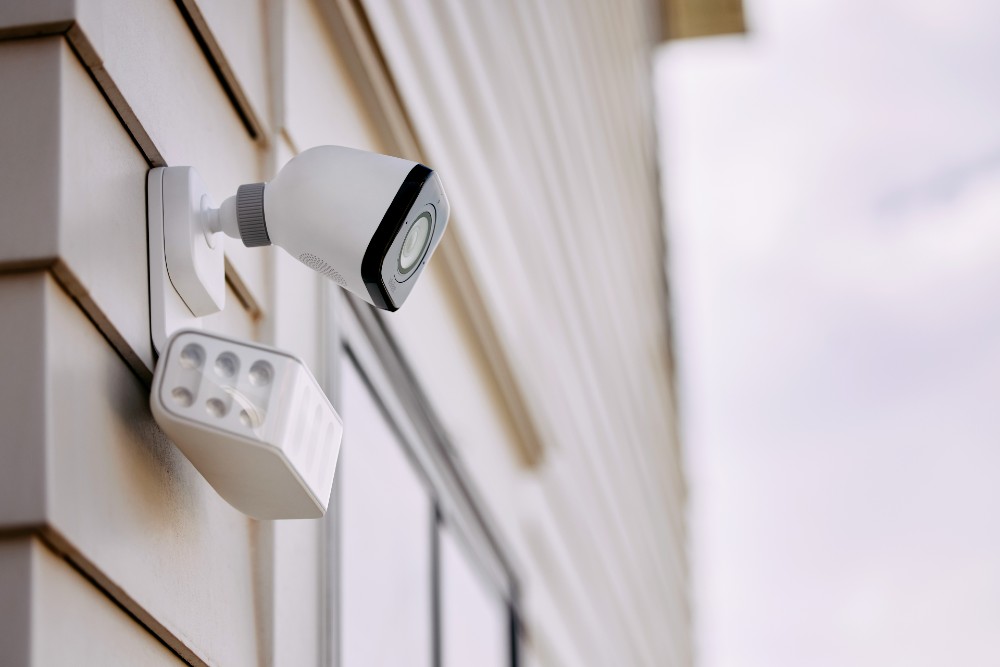 Indoor security cameras
Indoor security cameras are made to focus on the interior of your home. Indoor cameras have a wide range of features, from basic, no-frills surveillance cameras to more detailed, higher-end cameras with advanced capabilities. Some of these features include:
Wide-angle lenses, designed to capture larger areas.
Microphones that allow you to listen to the area your camera is covering.
Motion-activated cameras that trigger recording when motion is detected.
HD-resolution for clear pictures.
Infrared night vision
Remote viewing via an app or tablet, so you can check footage throughout the day.
Notifications when motion is detected.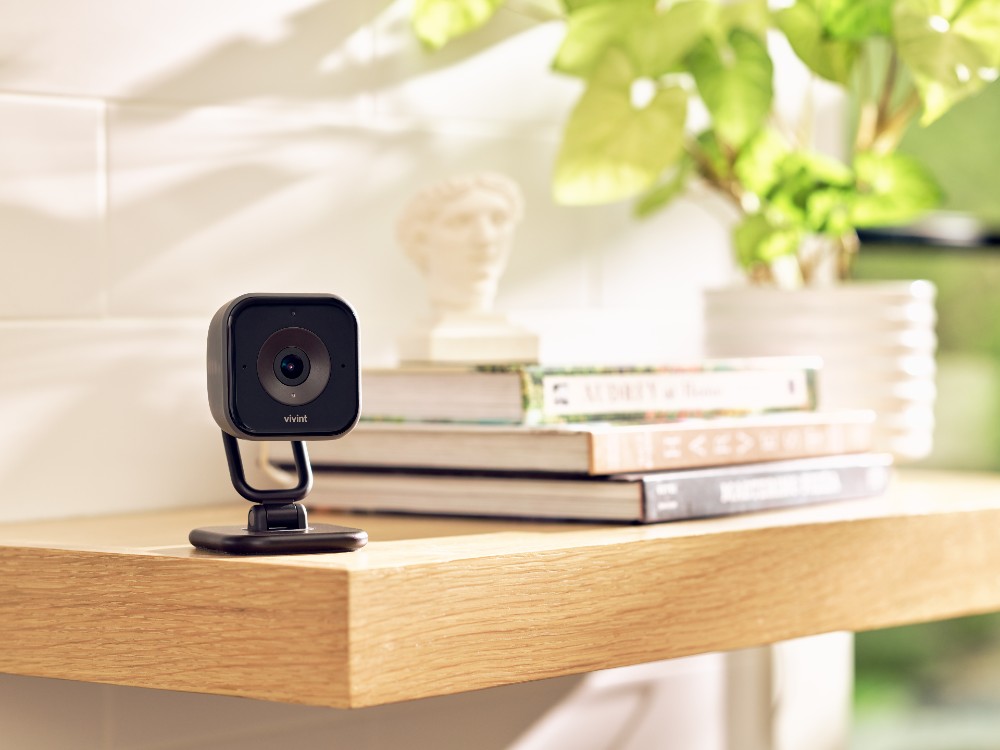 Depending on what you need your camera for, you can also find indoor security cameras that provide specific features more suited to your particular needs.
Nanny cam. The nanny cam is a surveillance camera designed to keep an eye on a childcare provider in your absence. Unlike other indoor security cameras, nanny cams are typically hidden or placed in a discrete location so parents can get an idea of how the sitter or nanny acts when they don't believe anyone is watching. Nanny cams can be hidden in everyday objects such as a clock or teddy bear.
Pet cameras. Many pet owners wonder what their pets are up to during the day. Pet cams, which have exploded in popularity in recent years, allow doting pet parents to check on their fur babies throughout the day. Many also include pet-specific features, including the ability to dispense treats.
Baby monitors. A baby monitor is placed by a child's crib or sleeping area, allowing parents or caregivers to check on them throughout the night or while they sleep. These types of cameras have a wide range of features depending on your budget and needs. Some baby monitors can monitor the temperature in the room, play white noise or lullabies, or connect to special monitors that track an infant's breathing or movement patterns.
Many indoor home security cameras have enough features to be used interchangeably, so your camera can double as a nanny cam or pet monitor.