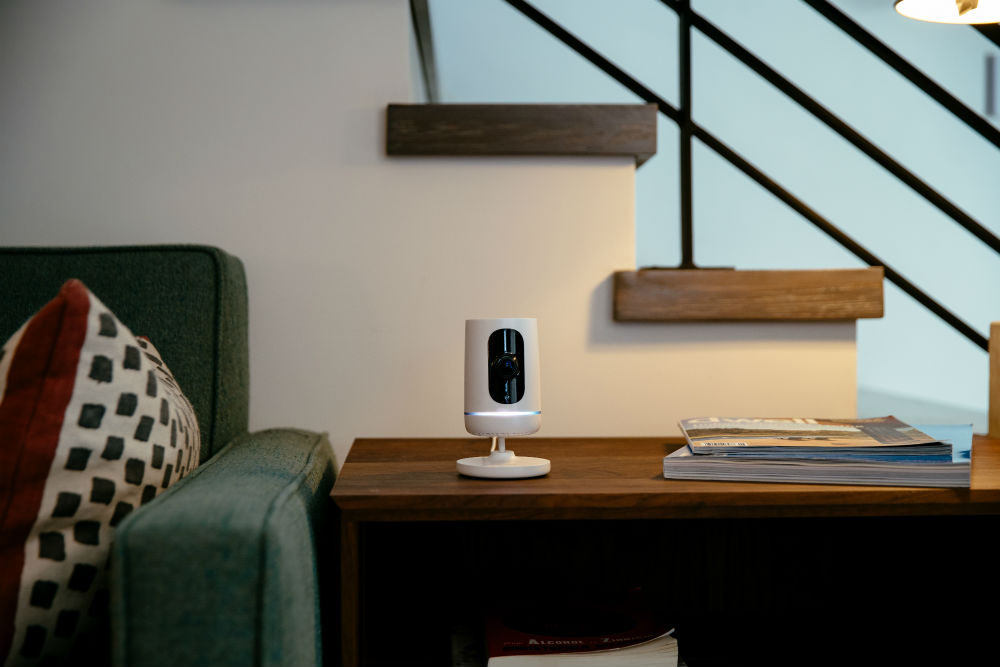 Security cameras are a must for any home security system, letting you check on things inside your house when you're not there. But what's even better than that? A security camera that lets you see and hear what's going on at home.
Indoor cameras with audio are beneficial to any home security system and offer a number of benefits over indoor cameras without audio. These include:
Additional security. Surveillance cameras with audio can give you additional context to what's happening by picking up specific voices, conversations, loud crashes, or breaking glass.
Monitor kids and pets. A nanny cam with audio is a popular choice for parents, allowing them to hear if their baby is crying. Pet owners can also use an indoor camera as a pet camera to hear if their pets are in distress while they're away.
Get a more accurate picture of what's going on. A soundless video only tells so much. When you add audio, you can get a better idea of what's happening in your home.
Communicate via camera. Some cameras allow you to hear one-way audio, but two-way audio allows you to communicate with your family through the camera.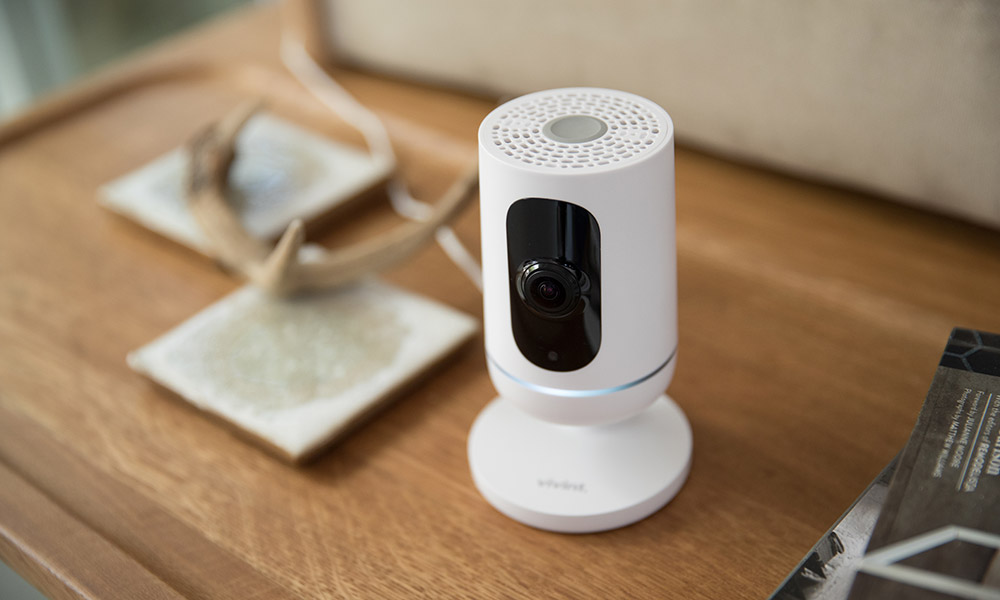 The best indoor security camera with two-way audio
If you're looking for an audio-enabled security camera, it pays to research and explore all the options to find the best one. As you're comparison shopping, make sure you check out the Vivint Indoor Camera.
The indoor camera camera goes beyond just two-way audio with features that not only help you keep an eye on your home and family, but communicate with them as well. Take a look:
Two-way communication. First and foremost, the Indoor Camera camera supports two-way audio with its built-in microphone and speaker. Using the Vivint app on your wireless smartphone or tablet, you can have a conversation with someone in your home from wherever you are.
View live and recorded HD video footage. Whether you're looking at live video to see what's happening at your home at the moment, or want to see how that vase was actuallybroken, the Indoor Camera camera gives you a window into your home with live streaming and recorded video.
Crystal clear audio and video. A surveillance camera won't do you much good if the images are grainy and the audio is filled with static. The indoor camera camera features a 155° wide-angle lens, HD resolution, and three high-powered LEDs so you can clearly see your room both day and night.
Motion-triggered notifications when movement is detected. The indoor camera camera doesn't miss a thing thanks to Vivint Smart Clips. Whenever movement is detected in the room, the smart motion detection feature automatically starts recording a 20-second Smart Clip that you can review in real-time or at a later date. Either way, you can rest easy knowing your surveillance camera sees and documents what's happening inside your home.
One-touch callout. This device feature is especially useful for parents with kids who aren't old enough for a cell phone yet. With the touch of a button, your loved ones can call out to you on your smartphone via the Indoor Camera camera.