A Vivint Smart Home Pro will contact you within 24 hours. Or skip the form and call now.
Stop flooding before it happens with a water sensor that immediately detects when water is somewhere it shouldn't be. The sensor even alerts you of freezing temperatures so can keep pipes running smoothly, avoiding breaks and stopping water damage before it occurs.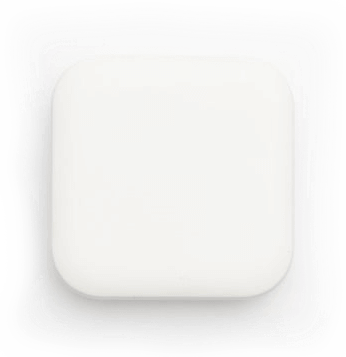 Moisture Monitoring
Detects leaks and standing water.
Notifications
Alerts you to the presence of water or freezing temperatures.
Temperature Monitoring
Detects freezing temperatures.
Tamper Alerts
Get notified when sensors are disturbed.
Wireless Convenience
Battery-powered for versatile placement.
Swipe to see more
Specs
Battery
CR123A 3V lithium battery
Protection plan
Free replacement for defective hardware if subscribing to a Vivint service plan. (May require a separate site visit fee.) For product defects only. Does not include product failure due to abuse, normal wear and tear, acts of God, etc. as determined by a Smart Home Pro.
Know when your home is at risk from water or freezing temperatures no matter where you are. Receive notifications through the Vivint Smart Home app when water levels rise or when the temperature drops in your kitchen, garage, basement, or bathroom giving you time to prevent serious damage to your home.
Ever dealt with the messy aftermath of a leaky dishwasher, bathtub, or flooded basement? An unnoticed leak or standing water can wreak havoc on your house. Water Sensors let you know immediately when water appears where it shouldn't be to help you minimize damage and avoid extra repair costs.
Use Water Sensors to ensure your pipes don't freeze and burst. With Water Sensors you'll get notified when temperatures in your home are dangerously low—helping you avoid costly damage to pipes, floors, furniture, and appliances for starters.
Our certified Smart Home Pros meet with you one on one to customize your smart home, install it for you, and make sure you know how everything works. You'll avoid DIY headaches and costly mistakes with professional installation. And our job's not done till you feel confident using your new smart home.
A Vivint Smart Home Pro will contact you within 24 hours. Or skip the form and call now.

Doorbell Camera Pro

Kwikset Smart Lock

Element Thermostat

Outdoor Camera Pro

Ping Camera

Smart Drive

Garage Door Control

24x7 Monitoring
Doorbell Camera Pro
Our doorbell camera automatically detects packages and uses light and sound to actively deter package thieves. With two-way talk, it also lets you answer the door from anywhere. And the app gives you quick access to your locks and garage door so you can let in the good and keep out the bad.
Kwikset Smart Lock
No more keys. With unique access codes everyone in the family—or even visitors—can come and go while your home stays secure. Control your locks when you're away using the Vivint Smart Home app. And with one-touch lockup, you can control your security system, lights, and locks with the touch of a button.
Element Thermostat
With the Element you get smart temperature control that perfectly blends comfort and energy savings. It automatically adjusts temperature based on home occupancy, and you can change settings manually from anywhere with your smartphone—potentially saving you up to 12% on your energy bill.
Outdoor Camera Pro
The Vivint Outdoor Camera Pro is the only surveillance camera that intelligently identifies and automatically deters true threats. It doesn't just record activity—it helps prevents crime. It's like having your own personal security guard patrolling your home around the clock.
Ping Camera
Ping, the world's first indoor camera with true two-way communication, keeps you connected to your family. View live and recorded video when you're away using your smartphone. And if you're home, call out to speak to family members with the press of a button.
Smart Drive
Nothing gets by you with Vivint Smart Drive. Save 24/7 video footage from up to four security cameras including indoor, outdoor, and doorbell to get a complete picture of your home's interior and exterior. Save footage for 30 days and easily browse minute by minute using event markers.
Garage Door Control
With all of the coming and going at a busy home, it's nice to know you don't have worry if the garage is open. Using the garage door controller, manage your garage using the Vivint Smart Home app and receive notifications if your garage door is open or if it failed to close. Left open? No problem. Close it from anywhere with your smartphone.
24x7 Monitoring
We take protecting what matters most a step further with our award-winning, 24/7 customer monitoring and support. Our smart home specialists are just seconds away, ready to respond to a potential emergency and send first responders when you can't be reached. If you're home, contact us through the convenient two-way talk feature on your Smart Hub.