If there's one place you should feel completely safe, it's your home. But no matter where you live, threats to your home and personal safety exist, and they can take many forms.
Whether obvious or not-so-obvious, take a look at the various things that can threaten your home every day and how a Vivint Smart Home system comes to your defense.
Protection against burglars
If you want a system that helps prevent a home invasion, a security system will do precisely that. Since most burglars are opportunists who want to get in and out quickly, the presence of a security system is often enough to scare them off completely.
A Vivint Smart Home system goes the extra mile to protect your home from intruders with advanced devices and capabilities, such as: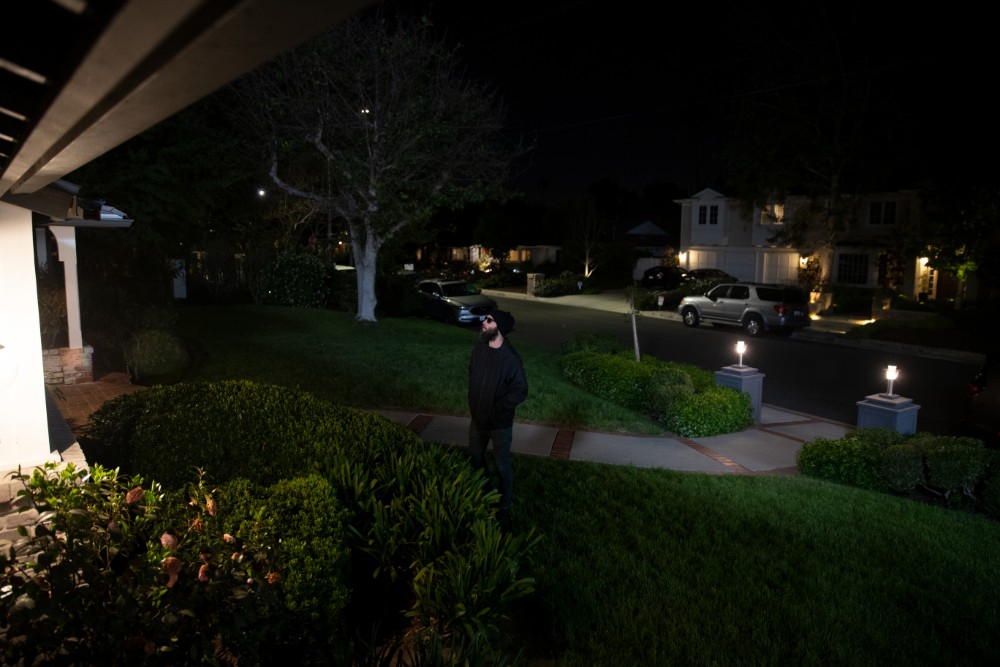 Protection beyond burglars
Protecting your home against intruders is important, but some of the most devastating threats aren't even caused by people—and they can't be prevented with a standalone security camera or two.
That's where a complete smart home system from Vivint comes in. Not only will it protect your home from intruders, but it also keeps you safe from other issues as well, including:
Carbon monoxide

Anything referred to as the "silent killer" is something to be taken seriously. Carbon monoxide is an odorless, tasteless gas responsible for more than 400 deaths and 50,000 emergency room visits each year. The scariest thing about it is that it's impossible to detect without a working carbon monoxide detector.
A Vivint system protects you against this silent killer with CO detectors that accurately monitor CO levels in your home, and then immediately alert you when levels reach an unhealthy level.
I just want to say thank you. My daughter and her family lives were saved last night by your carbon monoxide sensors in their home! Around midnight, their alarm system went off because of a problem with their heat system which was causing carbon monoxide to build up in their home. By the time they were awoken, Vivint already had EMS and the fire department in route to their home. This time saving getting help to them was priceless!

They are alive today because they had Vivint services in their home. You can not put a price on that! Thank you from the bottom of my heart. I can sleep tonight knowing you are watching!

-John L., AL
Fire
The speed at which a fire can completely destroy a home is mind-boggling. According to the Department of Homeland Security, a fire can become deadly in just two minutes, and in less than five, it can completely engulf a home in flames.
Because a fire moves so fast, every second counts. Vivint Smart Home systems include smoke detectors that not only detect smoke, but increased heat as well. The alarm sounds before you even smell smoke, giving you precious extra time to get to safety.
Floods
You don't have to live in a flood plain or even a wet climate to experience the threat of a flood—a leaking toilet or a burst pipe can cause just as much damage as environmental flooding.
Leaky pipes or appliances may not have the same effect on your safety as a fire or carbon monoxide leak, but the effects on your wallet can be steep. Cleaning up after a leaking washing machine or dishwasher, for example, costs an average of $5,000.
Vivint Water Sensors help keep water damage at bay. When placed in areas prone to leaks or flooding, they'll monitor moisture levels as well as temperature. If leaks or freezing temperatures are detected, you'll immediately receive an alert on your smart home app or Vivint Smart Hub, so you can take action before a pipe bursts or costly water damage occurs.
One week after getting our Vivint system installed, our flood sensor alerted us while we were away that we had water in our basement. We got home within 10 minutes to find water quickly leaking from our water heater. We are able to stop the leak before it ruined our family room and all the contents. Well worth the cost of the sensor. It saved us thousands of dollars.

-Charles E., WV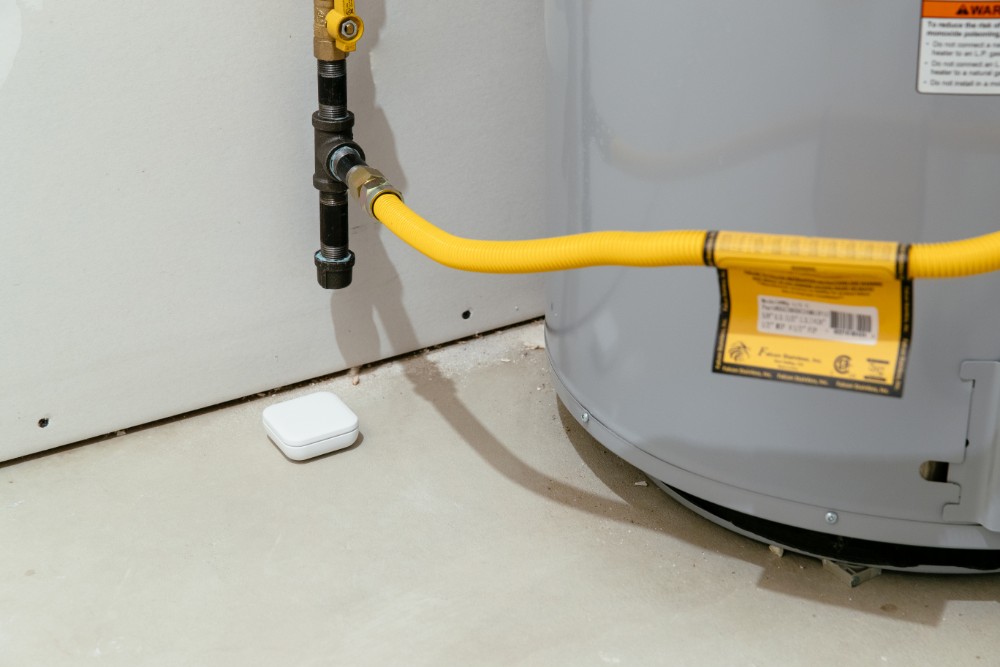 Rising energy bills
The first energy bill of the summer after the AC has been running full blast can cause some serious sticker shock. Here's where Vivint Element Thermostat can come in handy, saving you both energy and money.
With its built-in Smart Assistant, it uses geolocation, in-home sensors, and local weather information to ensure your home remains a comfortable temperature when you're home. And when you're away, it automatically adjusts the temperature to conserve energy—and save you cash.
We have never felt more safe than we do having Vivint. Plus, a big unexpected bonus had been savings on electric bills on account of more efficient management of our AC system. Vivint is the smartest there is in its class!

-Chris C., SC
Protection from not-so-obvious threats
A complete smart home system can protect your home and family from burglaries and environmental damage, but it can also help protect you emotionally by alleviating concerns like:
Fear
This is particularly true if you or someone close to you has already experienced a burglary. According to the US Department of Justice, 27% of burglaries occurred when someone in the house was home. The fear that lingers long after the burglary is over can make a person afraid to be in their own home.

With glass break detectors, 24/7 monitoring, and a panic button on your Vivint Smart Hub for emergency assistance, a Vivint Smart Home system can help put those fears to rest.
When my house was broken into I was scared to even sleep or leave the house. Now thanks to Vivint I can leave my house and I don't have to worry if someone's going to break in. The live cameras are wonderful and I can watch my front and back yard. Thanks so much!

-Serina W., TN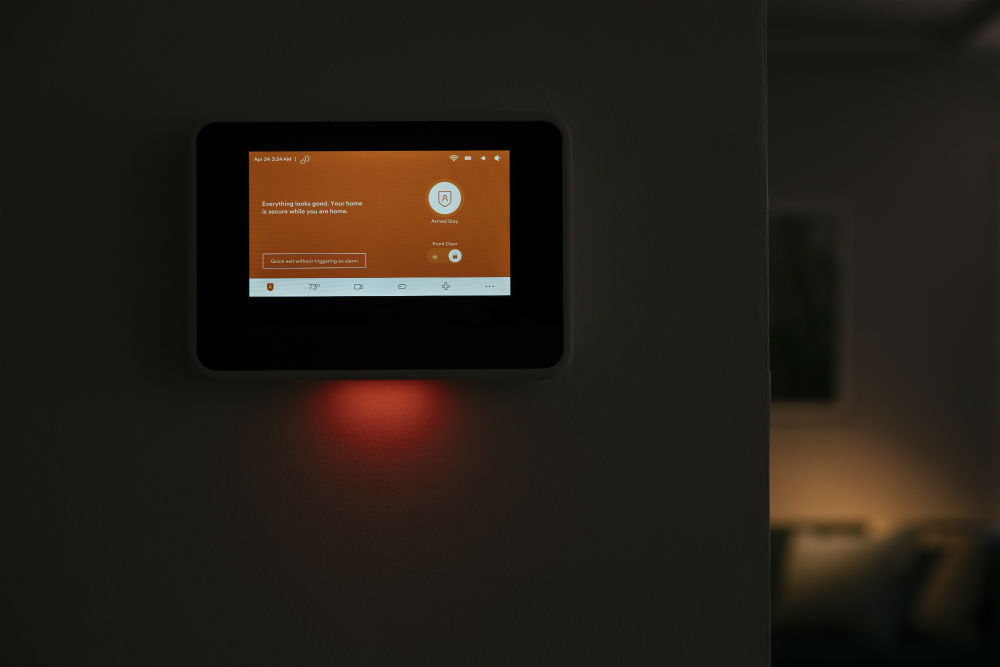 Forgetfulness
It happens to the best of us. Leaving in a rush to get to work on time or pick the kids up from school can make it easy to forget certain things around the house. Some of them, like leaving the furnace cranked up or not turning off the lights, are inconveniences. Others, like forgetting to lock your front door or leaving a garage door open, can compromise the security of your home.
A Vivint Smart Home can help make even the most rushed days run smoother. Smart locks, for example, can be easily unlocked through your smart home app if your kids forget their house key. Or, you can check to see if you left your lights on and then turn them off all from your phone.
I enjoy the ability to monitor my house from my phone. It is a great convenience for me and my family. My daughter has lost numerous keys to our home. Now I no longer have to worry about the kids losing the keys to the house—I just give them their own code.

-Michelle F., VA
Worry and anxiety
Being away from home, especially when our loved ones are there, can cause worry and anxiety in even the most cool and collected individuals.
Maybe you're anxious to know if your kids got home from school safely. Or perhaps you're on vacation and are worried about your pets. Maybe your baby is sleeping in her own room for the first time.
With a Vivint Smart Home system, you can always check on your home and family to alleviate your worry. The indoor Vivint Ping Camera, for example, can act as a nanny cam, letting you see for yourself that your baby is sleeping soundly in her crib. And notifications on your smart home app will let you know when your kids get home from school or your petsitter arrives.
Get complete protection and peace of mind with a Vivint Smart Home
A Vivint Smart Home system protects you and your home from obvious threats like burglars and fires. But it goes beyond that, putting your mind at ease with the ability to stay connected to your home and family no matter where you are.
To experience the protection of a Vivint Smart Home system, contact our Smart Home Pros today at 800.646.1469 for a free quote.