Nobody wants to come home to a flooded basement, but it happens all the time. The carpet is soaked, the furniture is ruined, and the place smells damp and murky for days, if not weeks.
What could you have done differently? How do you prevent your basement from flooding again? This can be a point of great frustration and distress for those who live in areas that receive a lot of moisture.
Don't worry—we've got you covered with five excellent tips and preventive measures.
What are the main causes of basement flooding?
You can't prevent a disaster if you don't know where it's going to come from. Learning the most common causes of flood damage in homes can help you be prepared in a worst-case scenario.
Consider which of these culprits are most likely to cause a flooded basement in your home so you can learn how to respond in case of emergency.
1. Flaws in the perimeter
Cracks in the foundation, holes in the walls, gaps in the window frames: these flaws in the perimeter attract water from the outside and redirect it indoors. If you live in an area that receives a lot of rain and snow, this could be your biggest problem.
2. Inadequate gutters and downspouts
Gutters and downspouts should be capable of catching and guiding water away from your home. Rainstorms, snow thaws, and any kind of moisture that could possibly gather around your home should be redirected away from the foundation.
3. Internal threats
Sometimes, the flood comes from inside the house. Broken or faulty sump pumps, water tanks, or pipes can lead to a wet basement and a large amount of money in water damage restoration. These internal threats should be inspected regularly and kept at moderate temperatures to keep from leaking.
How to prevent basement flooding
Learning how to prevent basement flooding and investing the time and money necessary to defend your home will make all the difference come flood season.
Use these five tips to protect your home from standing water so you don't have to drain your bank account for water damage restoration.
1. Install flood sensors in your basement
Vivint Smart Home provides smart water sensors you can count on to keep your basement dry with moisture detection and immediate alert notifications. All you need to do is place some sensors throughout your basement and then let them do the work.
Here's how they function. Place them next to your water heater, toilets, sinks, or basement windows. Then, if a dangerous amount of water accumulates, the sensors will recognize it immediately and your system will notify you via the Vivint Smart Home app. That way, you can quickly address the situation and fix the issue before things get out of hand, saving you both time and money.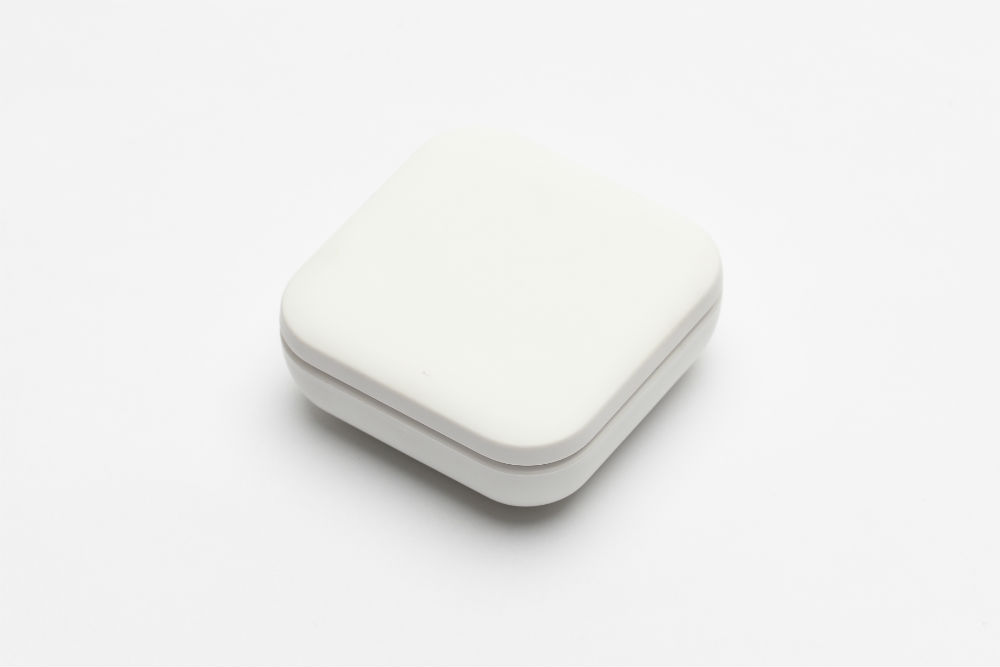 2. Maintain your gutters
Gutter maintenance is essential to flood prevention in your home. Clean your gutters regularly to remove a buildup of leaves and debris so the water can flow freely.
If your gutters become clogged, it may cause water to spill over the sides against your house, which will greatly increase your chances of a flooded basement.
3. Redirect gutter runoff
Downspouts should be positioned to guide water at least three feet away from the foundation of your home. If this isn't possible with your current downspouts, get a few extensions for a quick and easy way to prevent standing water from gathering around your home and seeping into your basement.
4. Secure the perimeter
One surefire way to prevent basement flooding is to make sure water can't get into your basement through the foundation or windows. Inspect the foundation of your home for any cracks and repair flaws promptly or call a professional to help you.
Make sure your windows are also properly sealed to prevent leaks. You may even want to install some quality window well covers as an added measure of reliable protection against moisture.
5. Get to know your sump pump
Sump pumps are fantastic flood prevention systems, but only if they are functioning properly. Sump pumps remove water from where it shouldn't be (your basement) and store it in a sump basin. This keeps minor floods from causing too much damage.
If you've got a sump pump in your basement, make sure you know how to use it, when and how to turn it on, and how to make sure it's working properly.
One last thing: get flood insurance
Unfortunately, even with these precautionary tips, some accidents can't be prevented. If you live in an area that receives frequent flooding, consider flood insurance for your home. With flood insurance, you can rest easy knowing that if disaster does strike, you're covered.
What to do if your basement floods
Not sure what to do if your basement floods? Water damage restoration can be a daunting task that weighs heavy on the wallet, but you'll want to rectify the problem as soon as possible—even if it's just a little bit of water.
According to FloodSmart.gov, as little as one inch of water can result in $25,000 worth of damage to your home. Delaying the cleanup will only make matters worse, as mold and mildew begin to develop and spread.
Follow these steps for effective and successful water damage restoration in your wet basement:
Shut off your power and gas immediately and call an electrician to make sure nobody at your home is at risk of being shocked by wet electrical work.
Call a plumber to help identify and fix the cause of the flood.
Begin cleanup and deodorization. Promptly remove rugs, furniture, and important items that will sustain damage from the water. Break out the Wet-Dry Vac, or call a water cleanup specialist to prevent mold, mildew, and foul odors.
Sometimes, though, you need some additional help for intense flooding. In this case, it's a good idea to contact a professional clean-up or restoration crew.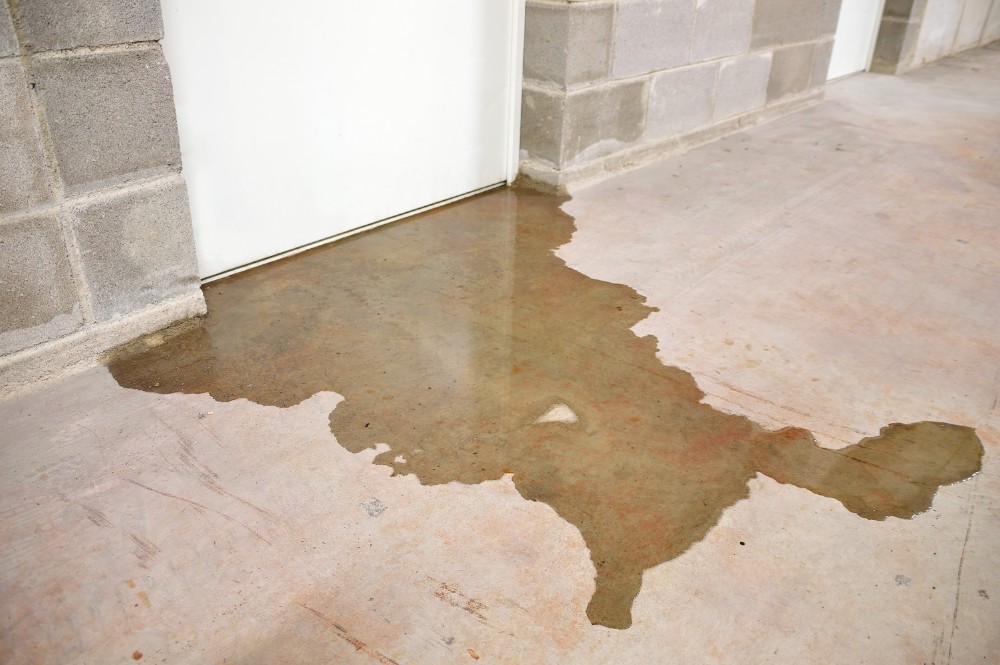 Prevent basement flooding with smart sensors
Prevent disaster from wreaking havoc on your home and wallet with smart flood sensors from Vivint Smart Home. These water sensors warn you of leaks or standing water before the threat escalates, even when you're not home.

Save yourself a great deal of trouble and equip your home with sensors that can detect a potential flood before it ruins your basement. Call one of our Smart Home Pros today for a free quote on a smart home system at 800.646.1469.