You want to do everything you can to keep your home, your family, and yourself safe. A great home security system can help you deter unwanted visitors, keep an eye on your loved ones, and call for help in case of an emergency.
A home security alarm system can either be wired or wireless. A wired system is tied into your home's electrical system. It uses a coaxial cable to send video footage to a central storage machine. A wireless system uses a Wi-Fi internet connection, Z-Wave technology, or Zigbee mechanics to allow communication between devices.
This guide aims to help you pick the right type of system for your home. We explain the pros and cons of each type of home alarm system and discuss the key differences between them.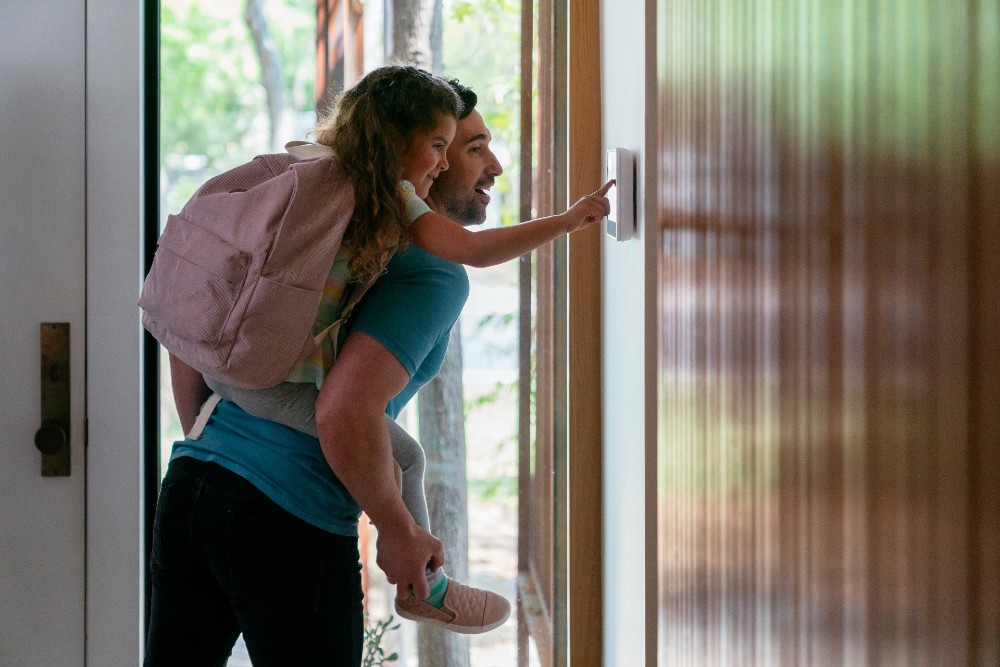 Pros and cons of wired home security systems
A wired home security system consists of a series of cameras, motion sensors, and other security devices that need to be manually connected to your home's wiring system. Attaching a device to your home's electrical wiring can be difficult unless you have some electrical expertise. That's why wired systems generally require professional installation.
Here are a few benefits of having a wired security system.
Wired systems are very hard to hack because they can't be accessed through a wireless connection. For instance, a hacker would have to physically interact with your recording device or microSD card to see footage from your home security camera.
Wired systems can send strong signals over a large space, like a big house or office building. Signals that travel over a wired connection can also be faster and more secure than information that runs through Wi-Fi.
You won't have to watch your system's battery life. Wired systems rely on your home's electrical system for power rather than batteries.
Wired systems can record video if your internet goes out. Because wired systems don't rely on wireless internet, they can still operate if your internet signal is interrupted.
Here are some disadvantages of having a wired security system.
Installation for a wired system can be intrusive and expensive. An installer will usually have to drill into your walls to connect the security system to your electrical wiring.
You normally can't take a wired system with you if you move. A wired system is very hard to transport. It's generally a permanent fixture for a house.
You can't control a wired system remotely. A wired system will normally have a stationary control panel somewhere in your home, but it won't have a mobile app that lets you control it remotely.
Exposed wires can be an eyesore. Sometimes, it can be hard to conceal all the wires that connect the sensors and cameras in a wired system.
Wired systems depend on telephone lines. An intruder can deactivate a wired system by snipping the phone line.