DIY is all the rage now, with entire TV shows and social media dedicated to helping the do-it-yourselfer learn how to do many things around the house.
But when it comes to DIY, some things are best left to the pros—and with your home's security and home automation, professional installation is the way to go.
If you're used to going the DIY route, you may be hesitant about professional home security installation. But there are many different reasons it's a smarter, more affordable option than DIY.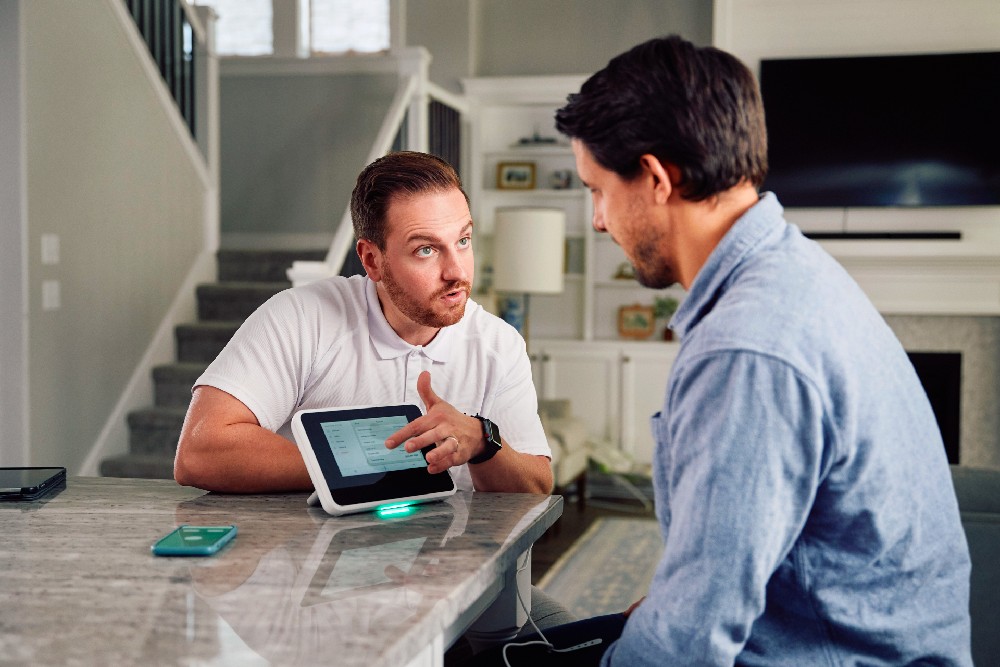 Why professional installation?
Take a look at a few reasons why it pays to leave your security system install to the pros:
Licensed, trained professionals. One of the most obvious reasons people opt for professional installation is because they want to leave the installation work to a pro. When you purchase a system from a reputable company like Vivint, with licensed and trained professionals, you know your installation will be done correctly and that the company will stand behind their installers.
Seamless integration among products. There are literally hundreds of smart home devices on the market. But just because a device is "smart" doesn't mean it automatically works with other smart devices. Professional installation ensures your devices are compatible, and your installer will make sure they work together exactly the way they're supposed to.
Time saving. Sometimes DIY can be fun. Other times, it can be frustrating and time intensive. Leaving installation to the pros means you don't have to carve out a weekend or two trying to install your devices and get them to work together. In a morning or afternoon, the pros will take care of it, so you have a fully functioning system.
Expert placement and recommendations. Knowing how to install devices is only part of installation; where to install them is just as important for many devices. For example, when a professional installs a security camera at home, they will recommend where to place them to get the best viewing. Professional installation also ensures your devices are installed in a way that is aesthetically pleasing as well, making sure wires are hidden and everything blends nicely.
Product training. When it comes to smart devices, there's often a learning curve. When your smart home system is professionally installed, you have the benefit of personalized, one-on-one training from pros who already know your devices inside and out. They'll show you how to operate your system, how the devices work together, and answer any questions you have.
Peace of mind your system is ready to go. This is especially important when it comes to home security installation, when the security of your home and safety of your family depends on a system that is connected and functioning properly. With professional home security installation, you know that your system and all of its components are ready to go.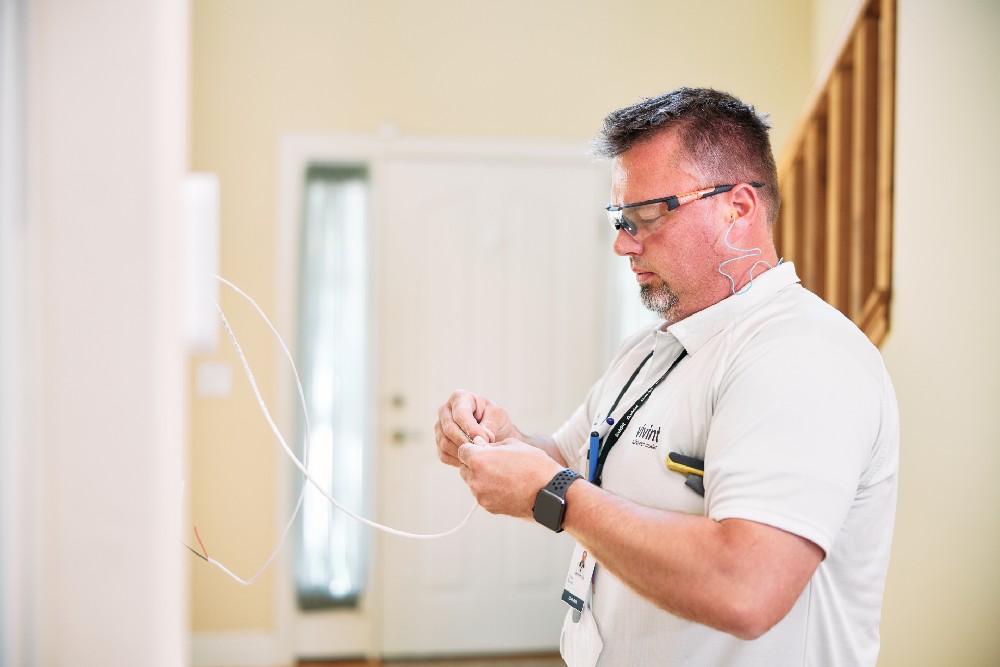 How professional installation works—from consultation to install
It's helpful to have a basic understanding of what professional installation entails and what you can expect throughout the process.
With Vivint, you'll work with Vivint Smart Home Pros every step of the way, from customizing your system to the day of installation. Here's how it works:
Initial smart home consultation
The process starts with your initial smart home consultation. Here, you'll work with a Smart Home Pro to customize a system that fits the needs of your home. This might include adding extra security cameras outside your home if you have a large lot you want to keep an eye or, or you might want to upgrade your home to all the latest smart home technology. Whatever you want, our Smart Home Pros will help you design it.
From there, you'll schedule the installation of your new system. Vivint has Smart Home Pros all over the country, so you'll easily find an alarm installer near you.
Install day – arrival and walkthrough
On the day of installation, your Smart Home Pro will contact you prior to arrival to let you know they're on the way. All Vivint Smart Home Pros are licensed and take the health and safety of your family very seriously, following all necessary health protocols.
Once they arrive, you and your Smart Home Pro will go over the items you ordered, making sure everything is accounted for. Then, you'll do a walkthrough of the home together. Your installer will get a better idea of what devices you already have, if any, and determine the best placement for your devices.
Once they have the general layout of your home and know your goals, the install begins. Your Smart Home Pro will start with your Smart Hub, the central control panel for your system. From there, they'll install the rest of your home's devices. Depending on the system you have designed, this could include: