Guide to Choosing the Best Home Security Camera for You
A security camera can be a great investment if you want the peace of mind that comes with knowing your home is protected. You can install security cameras to protect the inside and outside of your home. Just having them on your property can sometimes be enough to deter suspicious activity.
Several types of security cameras are available, and a variety of companies offer them. With so many options out there, choosing the best security camera for your needs depends on your desired features.
This guide will teach you about the different types of security cameras available and answer some common questions people have about security cameras.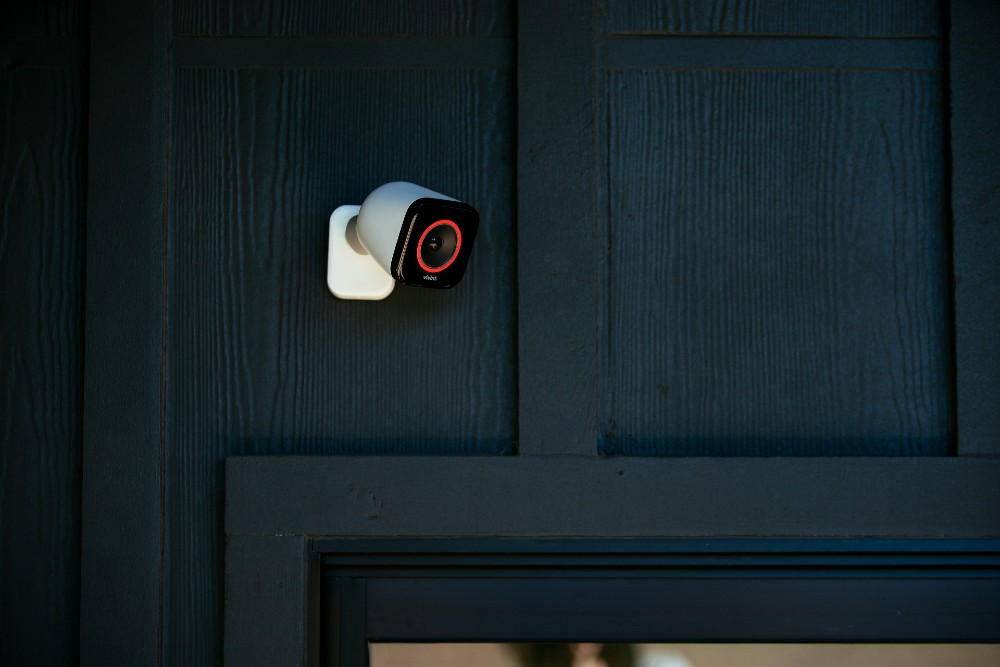 Types of home security cameras to consider
You can choose from an assortment of security cameras. In the next few sections, we'll go over some of the most common types of security cameras, what they do, and how they work.
Wired security cameras
Wired security cameras inside your home typically have a dome shape. When you install one on your ceiling, they can monitor a large area inside of your house. These cameras will normally use a coaxial cable to connect to a recording machine. These security cameras can be difficult to hook up, so it's best to have a professional install them.
Wired security cameras located outside your house usually have a long, cylindrical shape. They're nicknamed bullet cameras because they're shaped like rifle bullets. Typically, these cameras are installed high up on the wall outside your home. These cameras also generally require professional installation.
Wired security cameras don't normally require plug-ins because they're hardwired into your existing electrical system. Both dome-shaped security cameras and bullet-style security cameras have LED lights that make it possible for them to record in low or no-light settings.
The difference between the two cameras is the area they're designed to record. Dome-shaped cameras have a wide field of view to record a larger area from side to side. Bullet-style cameras are more adept at video recording at long distances and can help you keep an eye on your entire property.
Wireless security cameras
Wireless security cameras tend to be easier to DIY because you don't have to connect them to your home's wiring system (though you may still have to plug them into a power outlet). Because wire-free security cameras use Wi-Fi internet, they're sometimes referred to as Wi-Fi cameras or Internet Protocol (IP) cameras. Generally, IP cameras use the cloud for video storage.
There are several types of indoor wireless cameras with different functions. For example, baby monitors are a type of Wi-Fi camera. Some baby monitors even have functionality that allows them to do things like record the air quality in your baby's room.
The main difference between indoor and outdoor wireless cameras is that outdoor ones are designed to be weatherproof and more durable. In addition to being weather resistant, outdoor Wi-Fi cameras are typically bigger than indoor ones.
Outdoor Wi-Fi cameras also have a wide field of view of at least 130 degrees, which allows them to record a large area. Some outdoor IP cameras also have security add-ons like alarms and spotlights that help them deter intruders.
Indoor cameras
There are a few reasons you might want to install indoor security cameras. In addition to using them to protect the inside of your home, you can use them to keep an eye on your children and pets. For instance, some indoor cams will let you remotely speak to or give treats to your animals using your smartphone.
Another benefit of indoor cameras is that they can quickly help you identify false security alarms.
Let's say you have glass-break sensors as part of your smart home security system. While you're at work, you get a notification on your smartphone that one of your windows has been shattered. Before calling the emergency number to report a break-in, you take a look at the security footage in your home and notice the neighbor kid's baseball is in your living room. You then know that while your window is broken, it was not shattered because an intruder is trying to break into your home. Now you know there is no need to call the police.
A wired indoor camera needs to be tied into your home's wiring. Typically, you'll need an expert to install your indoor wired camera unless you have experience working with electrical systems. You can install indoor wireless cameras yourself, but you'll need a router and a Wi-Fi connection.
Outdoor cameras
The main purpose of outdoor video surveillance is to spot, catch, or scare possible intruders. Outdoor security cameras are designed to monitor a large area outside of your home. They can help you spot suspicious activity like package thieves.
Outdoor wireless cameras are a central part of an effective security system. Many have security features like infrared night vision. Cameras with night vision use LED technology to make recordings with high video quality even when there's no light available. Some Wi-Fi outdoor cameras even let you see a live stream of your property.
Like indoor cameras, outdoor cameras are easier to install if they work on a wireless network. If you have wired outdoor cameras, it's generally a good idea to have them professionally installed.
Floodlight cameras
A floodlight camera is a type of outdoor wireless camera. It uses motion sensors to detect potential suspicious activity outside your home at night. Whenever the camera senses somebody moving near your property, it activates a large light that illuminates your yard.
A floodlight has two main purposes. First, it makes it easier for the camera to record quality images. It also startles criminals, making them think twice about coming near your home. Floodlight cameras can come in both wireless and wired models. Wired models will usually require professional installation.
Video doorbells
Video doorbells are one of the most popular security tools around. A doorbell camera replaces your original doorbell and lets you record live video of visitors to your home. The camera is activated whenever it senses motion on your property or when someone rings your doorbell.
You'll receive motion alerts on your smartphone that someone is at your door whenever your camera is activated. You can then see footage of your visitor and even talk to them using the camera's two-way talk function. The camera captures a recording of the visitor and stores it so you can view it later if you aren't around to answer the door.
The majority of video doorbells need to be wired into your doorbell's existing circuit for power, but a few models use regular or rechargeable battery power. Installation for battery-powered video doorbells is much easier to DIY than installation for wired ones. For wired doorbell cameras, you may need to consider professional installation.
Generally, wired video doorbells can take longer clips than wireless models. Most video doorbells store footage using a cloud network. This means you'll typically need a Wi-Fi connection for your doorbell to work. However, some models can use a cellular network.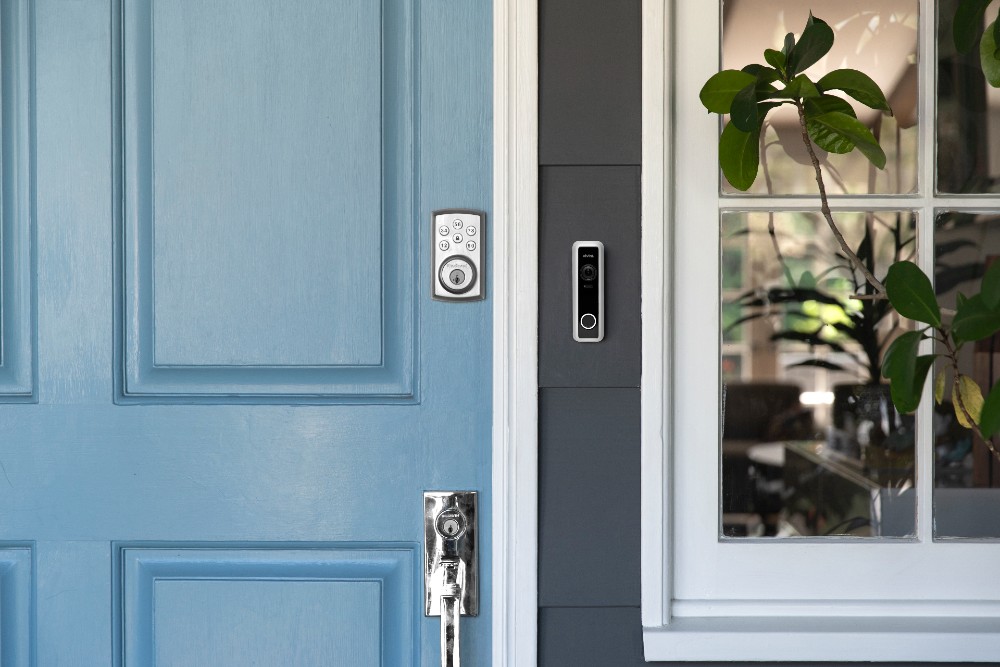 How to choose a home security camera
Now that you know about a few types of security cameras available, it's time to think about which camera will work best with your security system. In the next few sections, we'll walk you through how to pick the right security camera for your home.
Decide on a camera type
Do you want to monitor the inside or outside of your home? The type of security camera you need will depend on the area you want to monitor.
For example, a video doorbell camera shows you who's at your door. A floodlight camera keeps tabs on your front yard and shines a light on any suspicious activity.
Determine camera features you need
Determine which security camera features are most important to you. Do you want to capture crystal-clear HD video? If so, you should get a camera that shoots in 1080p HD or higher.
Do you want your camera to take clear images at night? A camera with night vision or a floodlight should fit the bill.
Do you want to interact with people using your camera? Get a smart security camera with two-way audio.
The size and layout of your home can also help you decide which features you need. For example, if you have a large home, you might want a video doorbell with a 180-degree field of view to monitor your entire property. However, if you have a condo, your doorbell likely won't need as wide a field of view.
Consider smart home integration
Ideally, all the devices in a security system should have compatibility with each other. That's why it's important to choose a security camera that integrates with the rest of your smart devices. For example, a security camera system from Vivint can integrate with programs like Amazon Alexa and Google Assistant.
A security camera system from Vivint is also part of a wider smart home setup that lets you seamlessly control all of your smart devices from a central control panel or your smartphone.
Assess cloud storage options
While some security cameras can store information on micro SD cards, most security camera providers offer cloud storage plans. This means that data from your camera is stored on a remote platform. A benefit of this system is that it backs up all the footage your security camera picks up.
Different providers offer different amounts of free cloud storage. They'll typically charge a subscription fee for any cloud storage beyond that. You may even need to sign up for a subscription to do things like send security clips to law enforcement.
Cloud storage plans can vary greatly from provider to provider. Some may not offer any free storage at all, while others may give you an entire day's worth of free storage. Take some time to understand your provider's cloud storage plans before buying.
Consider installation options
As discussed earlier, DIY installation is a possibility for several home security camera models. Some security cameras are even designed for DIY installation.
However, if you're not experienced with installation, you might damage your equipment. Some providers void warranty plans if you don't use an approved installer. If you have a wired security camera, DIY installation can even be risky if you don't know what you're doing.
A professional will make sure your installation is done right. They'll also have valuable insight into things like the best places to mount your security cameras to provide the best coverage.
In addition to installing your security camera, a Vivint installation expert will guide you through the process of connecting your security systems with the rest of your smart home setup.
Related article: The In-Depth Guide to Doorbell Cameras
Home security camera FAQs
There are a lot of things to take into account when you're on the market for a security camera. Here are some of the most common questions people ask about security cameras.
Can you install a home security camera yourself?
You can install security cameras yourself, but it's not always the best idea. When it comes to installation, different security cameras have varying degrees of difficulty. Sometimes, it's best to trust a professional with your installation if you're not a skilled electrician.
Companies like Vivint have knowledgeable specialists that will perform your installation and help you connect your security camera to the rest of your smart devices.
Which is the easiest security camera to install?
Wireless, battery-powered cameras are typically much easier to install than wired ones because they don't need to be wired into your home. Some video doorbell cameras even have adhesive on them, making installing them as simple as sticking them to your front door.
With a cam battery system, you'll need to pay close attention to your battery life, and wired cameras have their own benefits. For example, wired video doorbells can record longer clips than wireless ones. Companies like Vivint offer professional installation of high-quality security cameras.
Do security cameras need light at night?
While some security cameras have floodlights that light up whenever motion detection sensors pick up movement, not all cameras need light to function. Cameras with night vision can record clear black-and-white video in the dark. Some security cameras even have color night vision.
Do home security cameras have to be connected to Wi-Fi?
You may not need a Wi-Fi connection if your home security camera is wired to a local storage device inside your home. However, most smart security cameras store footage on a remote cloud server, which requires a wireless internet connection.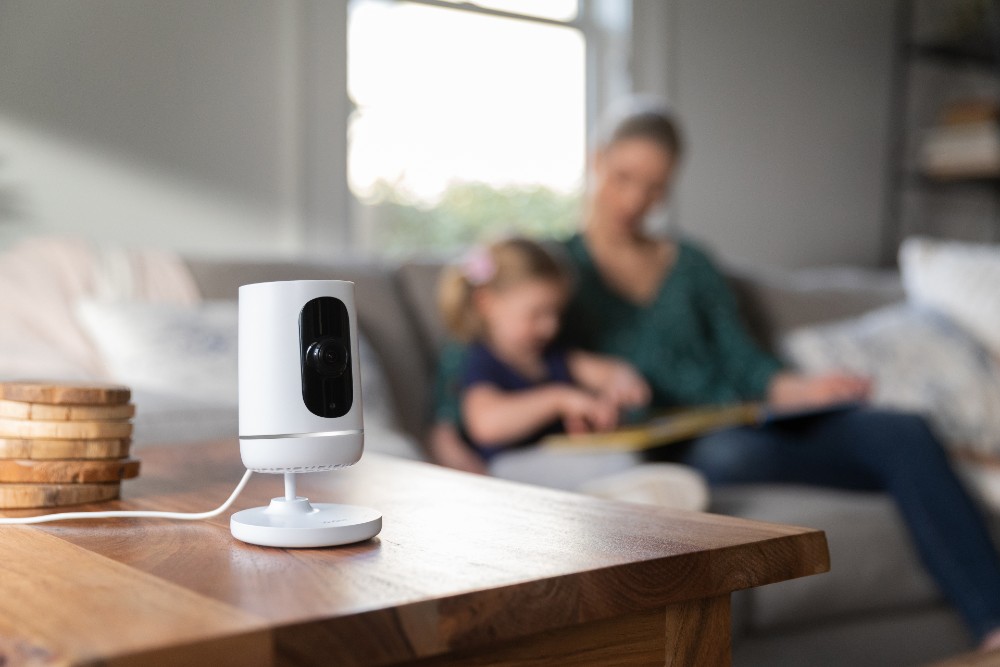 Discover the best home security camera options from Vivint
Home surveillance cameras can be powerful tools to give you peace of mind. Vivint's security cameras not only record crime but help prevent it using Smart Deter technology. For example, our Outdoor Camera Pro and Doorbell Camera Pro can detect real threats and scare away potential thieves and lurkers by using light and sound.
And if you need a camera that's always on duty inside your home, the Vivint Indoor Camera allows you to communicate with kids and pets right from the app, no matter where you are. It also captures footage when it senses motion, so you never miss a moment.
Meet with one of our qualified team members to learn more about Vivint security cameras, professional monitoring, and other smart security concepts that can help protect your property, privacy, and loved ones. Call us at 855.822.1220 for a free consultation today.
A Vivint Smart Home Pro will contact you within 24 hours. Or skip the form and call now: 844.481.8630.
Everything works together
Combine products
for a safer home