Let's Talk
Skip the form and call now. 866.822.1220. Or drop us a line. A Vivint Smart Home Pro will contact you within 24 hours.
See and Speak
True two-way communication
.
Get to know Ping: The world's first two-way indoor camera keeps you connected to the people that matter most.
Two-way Talk
Check in with family members from your mobile device.
One-touch Callout
Family at home can contact you instantly with the push of a button.
Infrared Night Vision
See what's happening in your home, anytime, day or night.
Custom Notifications
Motion-triggered mobile notifications update you about activity in your home.
Vivint Smart Clips
Creates 20-second, motion-triggered Smart Clips that are saved for 14 days so you can view any activity you might have missed.
HD + Wide angle
A wide-angle lens with HD resolution and 10x zoom lets you place the camera almost anywhere and still catch all the action.
Our Packages
A few ideas to get you started
.
Compare packages
Compare packages
Smart Control
Smart Complete
Smart Entry
Safety & Security
Surveillance
Smart Energy
22 products to put you in control of your entire smart home.
Total security and safety: 22 products to connect and protect your complete smart home.
Know who comes and goes with these 15 essential products.
These 15 products protect your whole home and the people in it.
16 products to help you keep an eye on everything—inside and out.
These 18 products automate your thermostat and lighting to save time, energy, and money.
Vivint Smart Hub
1
1
1
1
1
1
Vivint Smart Home App
1
1
1
1
1
1
CO Detector
1
1
-
1
-
-
Smoke Detector
1
1
-
1
-
-
Flood/Freeze/Heat Sensor
1
1
-
1
-
-
Yard Sign and Light
1
1
1
1
1
1
Cameras
Vivint Doorbell Camera
1
1
1
-
1
-
Vivint Ping Camera
-
1
-
-
1
-
Vivint Outdoor Camera
-
1
-
-
1
-
Automation
Vivint Element Thermostat
1
1
-
-
-
1
Kwikset Smart Lock
x2
1
1
-
-
1
Garage Door Controller
1
1
1
-
-
-
Vivint Lamp Module
x2
1
-
-
-
x2
Sensors
Vivint Smart Sensor
x6
x6
x6
x6
x6
x7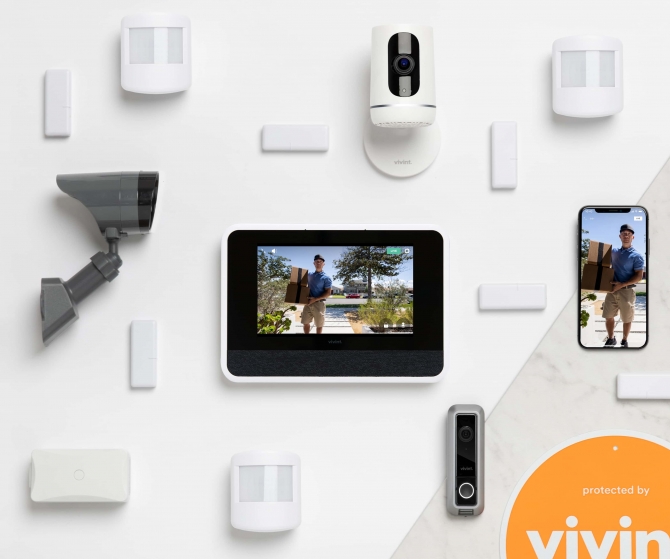 Surveillance
16 products to help you keep an eye on everything—inside and out.






(x6)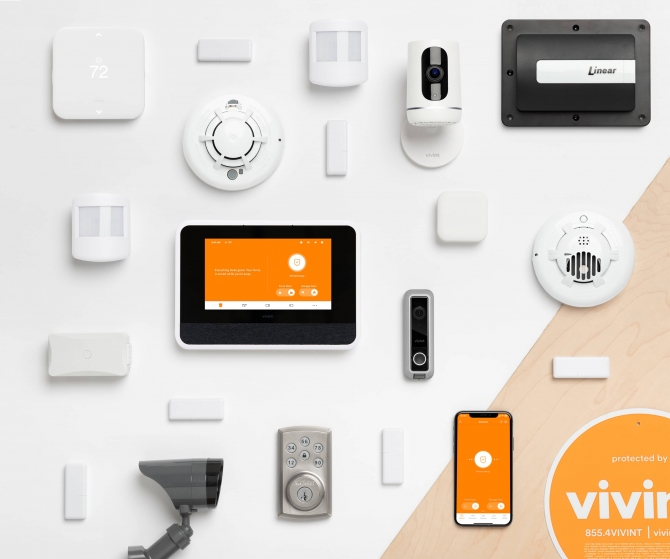 Smart Complete
Total security and safety: 22 products to connect and protect your complete smart home.




Vivint Element Thermostat






(x6)




Let's Customize
Your home is as unique as you
.
Your smart home should 
be too.
Speak with a Smart Home Pro to customize a package for your home's size and configuration.
Packages start at $1/day, with cameras less than $2/day
What our customers are saying
.
I LOVE my Vivint System! As a Mom who recently went back to work, being able to check on the kids gives me peace of mind.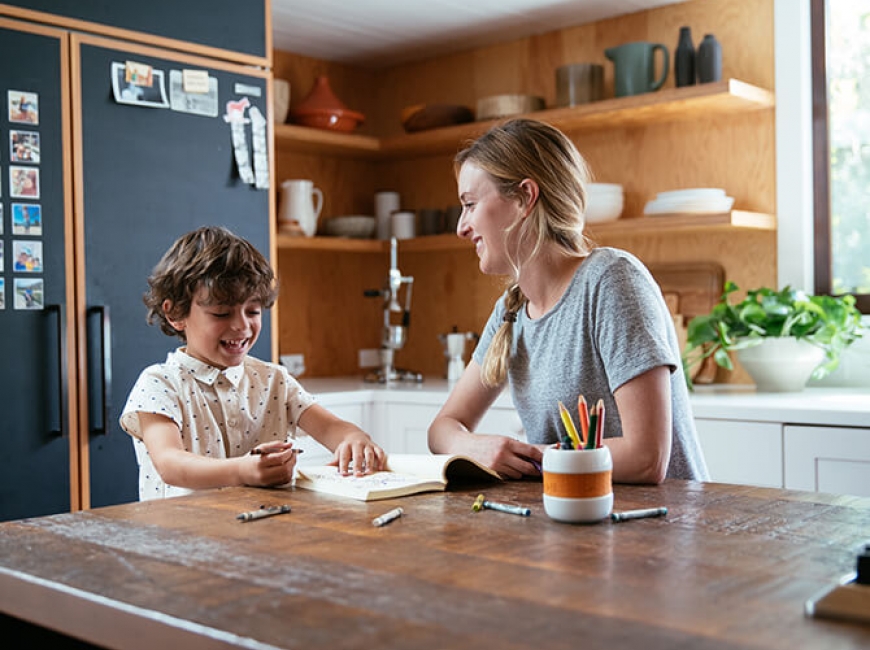 My 90-year-old grandma lives alone and had been falling frequently, unable to call and let someone know. She fell one evening in her living room, hitting her head on the tile. The Ping Camera caught it and we were able to quickly get her the hospital.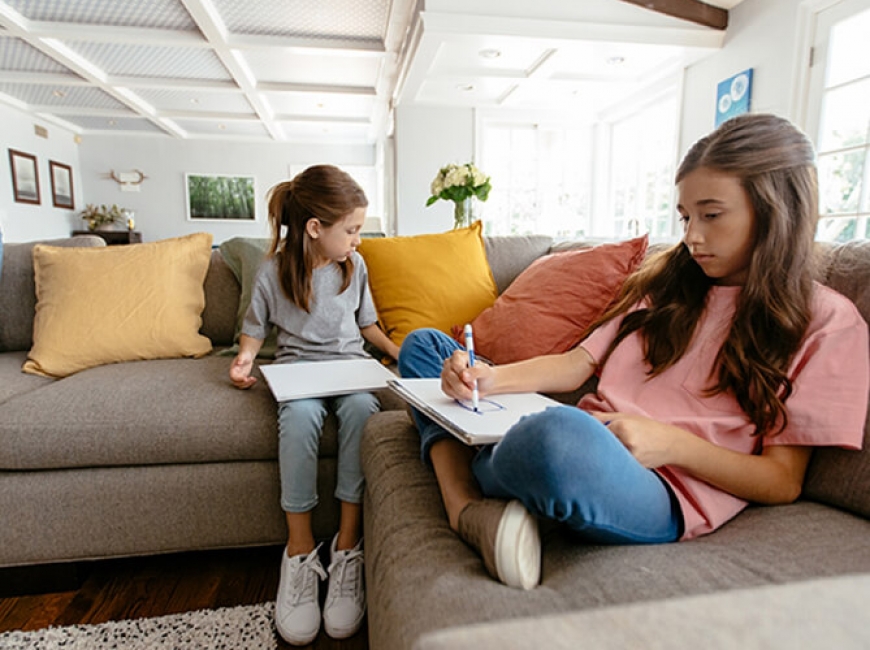 Video Quality
There's no place like home
.
Ping gives you a crystal-clear view of your home. Crisp, high-definition video catches every detail while a wide-angle lens opens up entire rooms. Advanced image technology lets you see what you want to see, day or night. It's the next best thing to being there.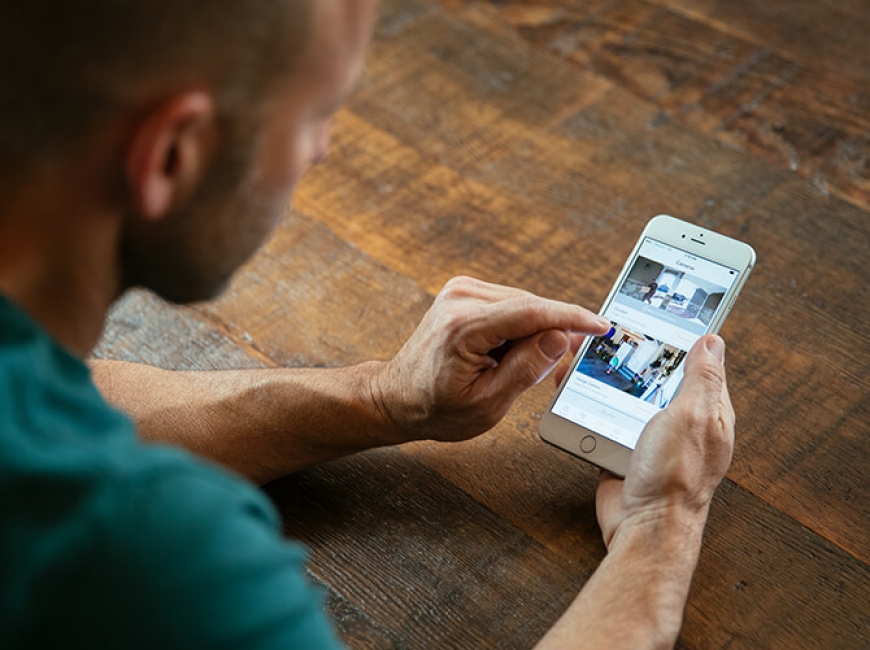 Smart Clips
See what's been happening at home, at your convenience. When someone moves into Ping's field of view, smart motion detection activates recording of 20-second Smart Clips you can watch on demand through your mobile device or Smart Hub panel. Plus, you can choose a specific area for motion detection and set the camera to be more or less sensitive to movement.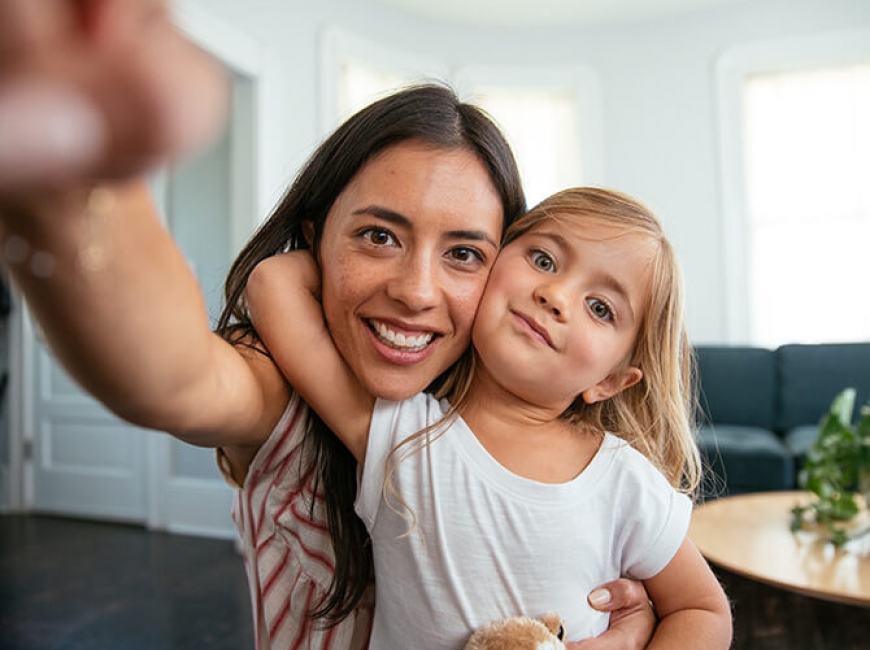 Two-Way Talk
Call in, call out
.
No cell phone necessary
.
Two-way talk gives you a direct connection to home from your mobile device. Check in any time to see to see if your kids are staying out of mischief, if they're doing their homework, or just to say, "hi." And your loved ones can easily reach you, too.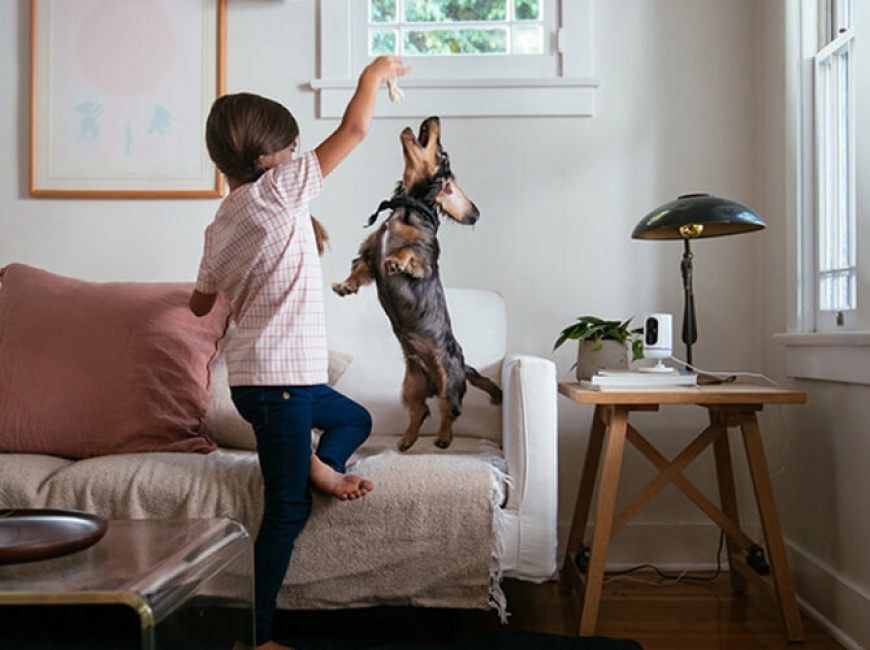 Custom Notifications
Ping sends you custom mobile notifications about activity in your home, using your preferred settings to record video clips and send them to your phone. It's an easy way to see people coming and going around your house and capture unexpected moments when you can't be there.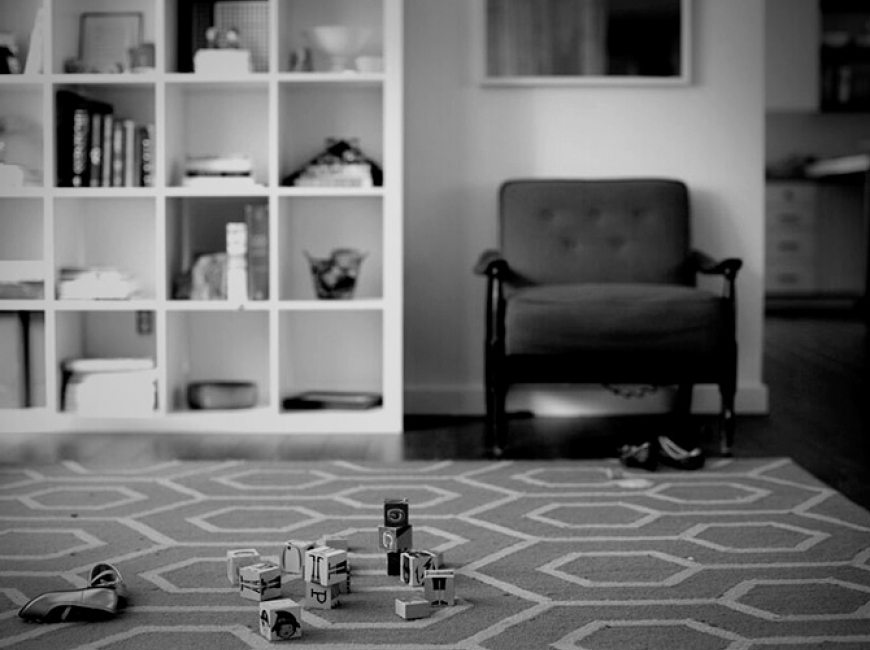 Night Vision Images
Kids wandering the house after bedtime. Pets that go bump in the night. Life doesn't stop when the lights go out. But don't get out of bed. Ping's infrared night vision watches over your home from dusk to dawn so you can rest easy.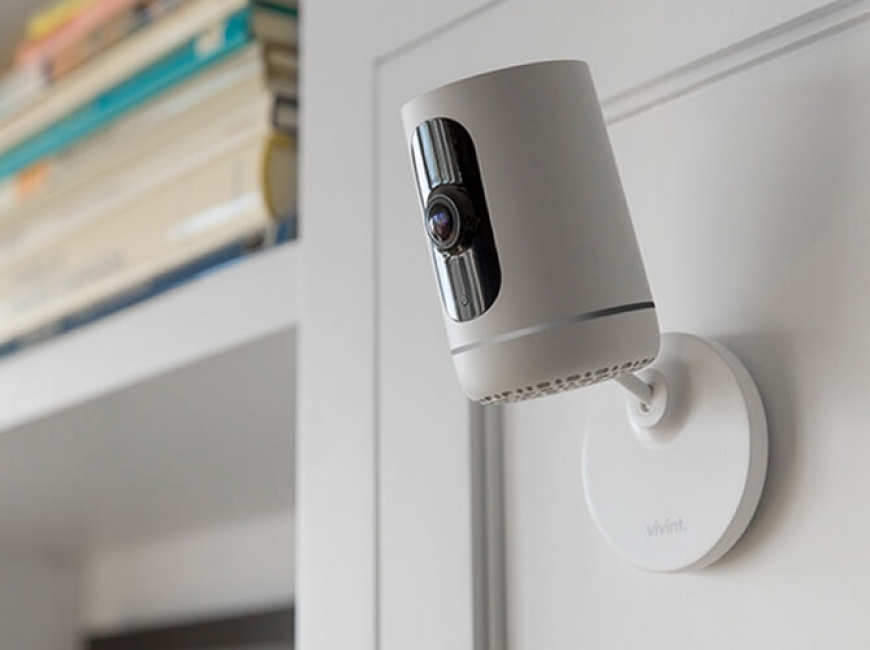 Vivint Playback
Our Vivint Playback DVR service records a full month of indoor camera footage. Watch clips on your mobile device or Vivint Smart Hub panel, and share important moments with friends and family. From capturing baby's first steps to figuring out who's been raiding the pantry, Playback makes sure you never miss a thing.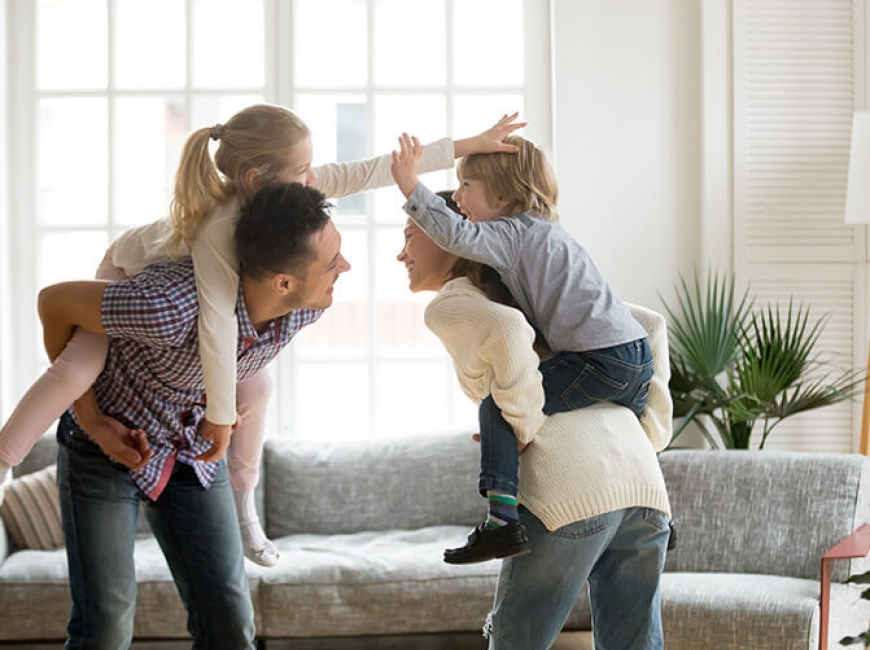 One System, One App
One big (smart) happy family
.
Paired with the Vivint Smart Home app, Ping becomes a key part of your smart home. Set Pings by the front and back doors to function as motion-activated security cameras. As with everything in your Vivint smart home, it all works together to make your life easier.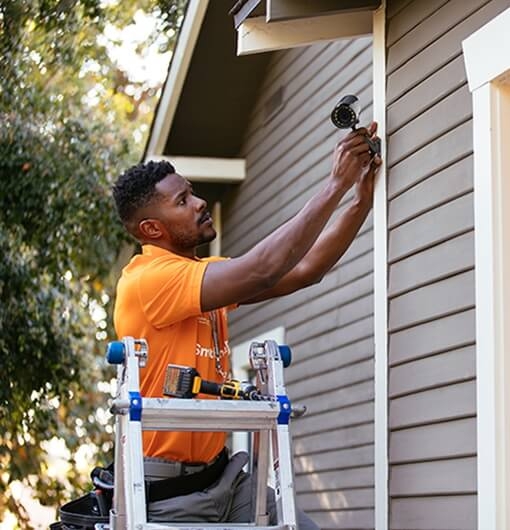 Professional installation.
Our certified Smart Home Pros meet with you one on one to customize your smart home, install it for you, and make sure you know how everything works. You'll avoid DIY headaches and costly mistakes with professional installation. And our job's not done till you feel confident using your new smart home.  
Specs
AC adapter
Input: 100-240V @ 50-60Hz AC, 0.2A Output: 12VDC, 1.5A
Field of view
155° horizontal, 80° vertical
Night vision
3 high-powered infrared LEDs (850nm)with IR cut filter
Audio
Built-in speaker and microphone
Connectivity Requirements
Wi-Fi connection: 802.11 b/g/n @ 2.4GHz
Product Protection Plan
Free replacement for defective hardware if subscribing to a Vivint service plan (may require a separate site visit fee). For product defects only. Does not include product failure due to abuse, normal wear and tear, acts of God, etc. as determined by a Smart Home Pro.
See what people are saying
.
Frequently Asked Questions
Let's Talk
Skip the form and call now. 866.822.1220. Or drop us a line. A Vivint Smart Home Pro will contact you within 24 hours.