Not that long ago, surveillance cameras were only used by businesses, parking garages, and government agencies.
But now, outdoor security cameras are all over suburban neighborhoods and urban residential complexes. People are increasingly demanding high-tech home security systems, and these systems are now more powerful and affordable than ever.
With increased availability and ease of installation, homeowners can easily take advantage of the many benefits of surveillance cameras around the home.
If you're looking for a way to boost your home security, security cameras are a fantastic place to start.
Here are the top benefits of home surveillance cameras, as well as some must-have features to help you choose a surveillance camera system that's just right for your home.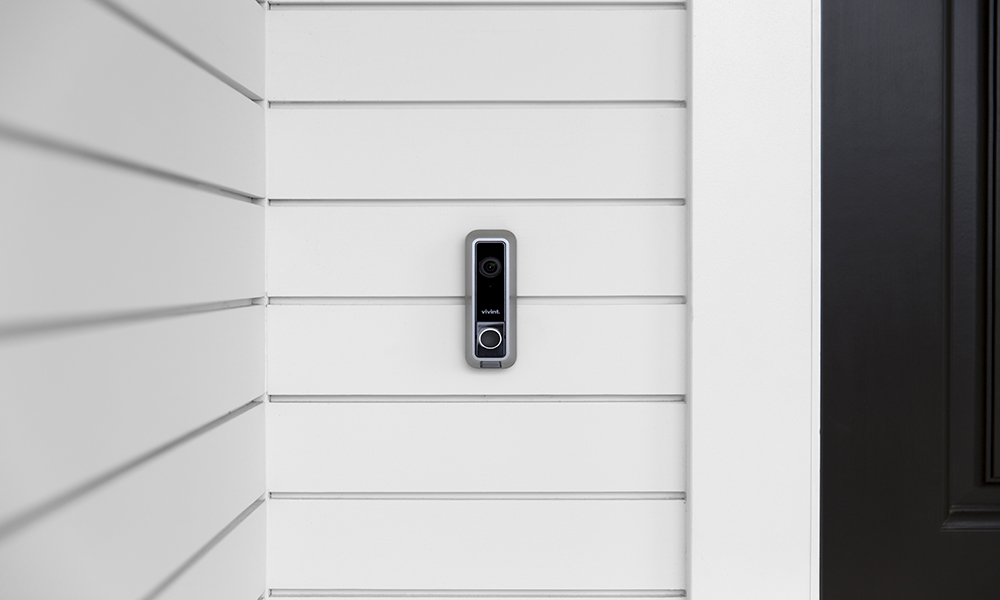 Surveillance cameras can deter crime
Visible surveillance camera systems have the potential to reduce and deter crime.
In 2013, a UNC Charlotte researcher conducted a study on the habits of burglars. During the study, more than 400 convicted offenders were surveyed about their habits and motivations during a burglary.
Among several factors that participants considered before going through with the crime, the presence of security cameras and home alarm systems played a significant role. If a home security system was prevalent, more than half of the burglars said they would leave that house alone.
Package theft is a common type of crime that can be addressed with security cameras. Even basic surveillance cameras can prevent criminal activity from happening on your property, including package theft.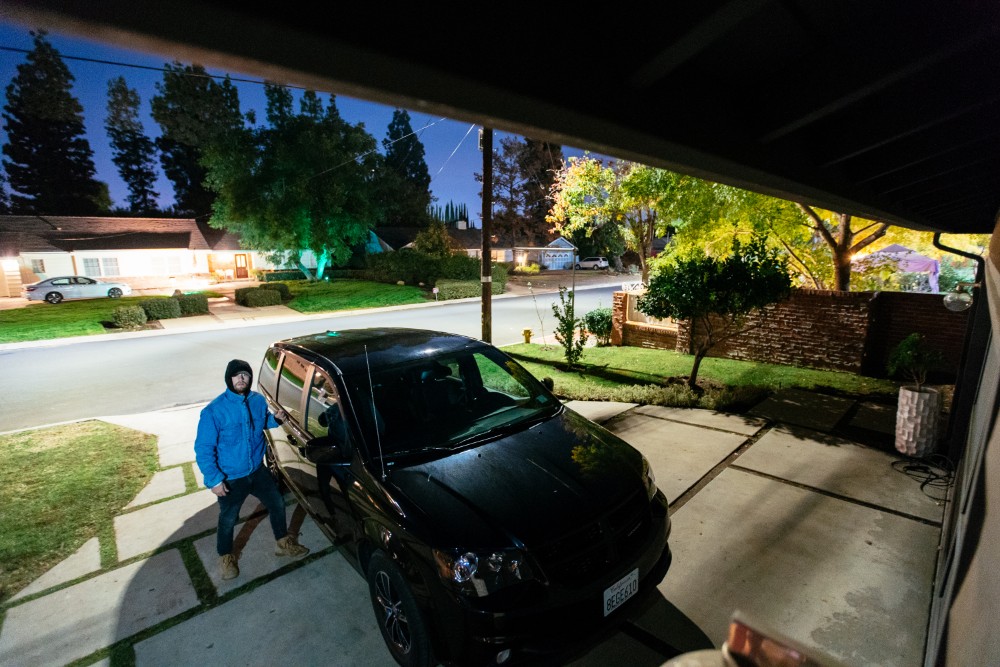 It's like having a built-in babysitter

Video surveillance systems provide a live feed you can access from your mobile device when you're away from the kids. Depending on where you install your home surveillance cameras, you can monitor your children while they lounge inside or play in the backyard.
What's more, you can also monitor activity at your front door with a smart doorbell camera. If your children are home alone and the doorbell rings, you'll receive an alert on your mobile device. You can then view the doorbell feed to find out who's at the front door, and two-way audio allows you to communicate with your guest.
Was a package delivered? Is a kind neighbor delivering treats? With a doorbell camera, you can identify the visitor right away.
If your children have access to a tablet or smartphone, they can also access the live feed before going to the door. This provides parents with some much-needed peace of mind if the kids are home alone.
There are many scenarios in which homeowners with children can take advantage of the benefits of surveillance cameras:
Make sure your children arrive home from school safely and lock the doors behind them.
Communicate with your kids while you're away with the two-way audio feature of a smart home camera system.
Check in on the little ones while you and your spouse enjoy a much-needed date night.
Installing security cameras in your home can make your life as a parent a little easier.
Disclaimer: While a home surveillance camera system does give you the ability to monitor your kids' activity while you're away, unfortunately it cannot change diapers or help with math homework—that's all you.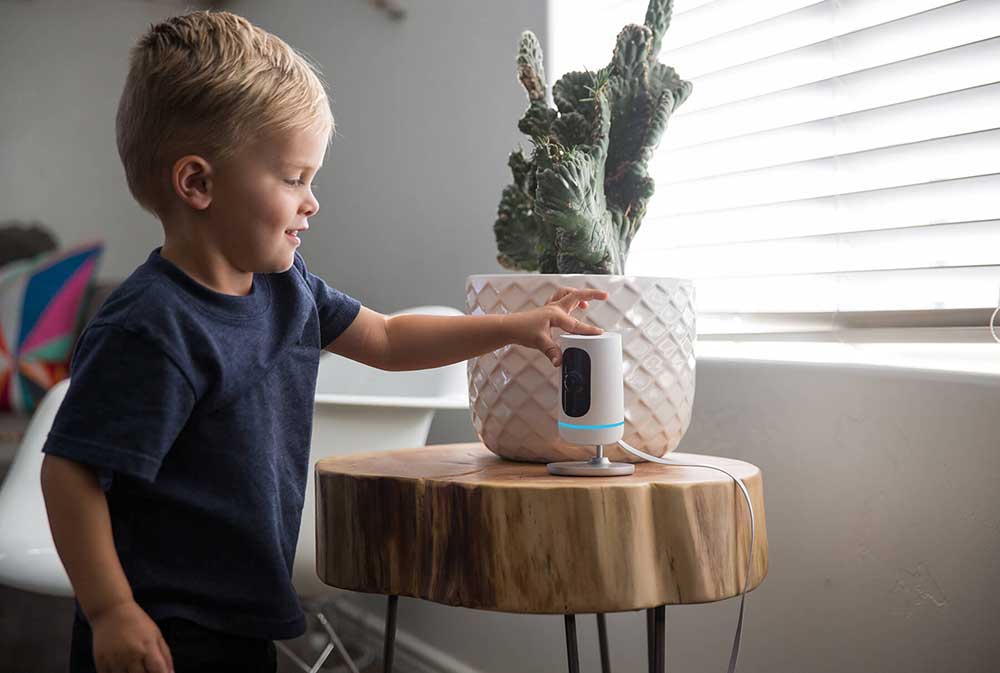 Additional benefits of the best surveillance cameras
You can use a home surveillance system in all sorts of powerful ways. Here are few of the benefits of a home security system powered with Vivint Smart Home tech:
Increase your home's security with the Vivint Outdoor Camera Pro's wide-angle lens, lurker detection, night vision, and two-way talk features.
Never miss a beat with custom push notifications sent right to your mobile device when your camera detects motion or potential threats.
Receive an alert when important packages are delivered to your doorstep.
Integrate with a smart home system, including smart locks and smart lighting, for improved security and ease of use.
Monitor and control your surveillance system with one mobile app.
Use the Vivint Ping Camera, a powerful indoor camera, to keep an eye on your kids when you're away and allow them to call you with the push of a button.
Use motion detection features to be alerted of activity anywhere on your property.
Use a quick and easy playback feature to access certain time periods of footage.
Take advantage of the benefits of Vivint home surveillance cameras
Are you ready to improve the security of your home and get the peace of mind you need to focus at work, enjoy a vacation, or sleep easier at night? Vivint has everything your home needs for effective, efficient, and powerful security inside and out.
Outfit your home with cutting-edge technology to keep your family and property safe from criminal activity and internal threats such as carbon monoxide, house fires, or flooding in the basement.
Learn more about our smart home security packages and find the perfect fit for your home and family.
Call our Smart Home Pros today at 800.646.1469 for a free quote on a personalized system.