Leaving your children home while you go out can be a stressful experience. The concern you feel for your little ones can easily ruin a date night or distract you while you're at work.
Whether you're a hardworking parent who needs a night out, or you're worried about leaving your kids at home while you're on the job, you deserve some peace of mind.
Ready for some good news? A doorbell security camera can improve your home's security and help put you at ease when you're away from your kids.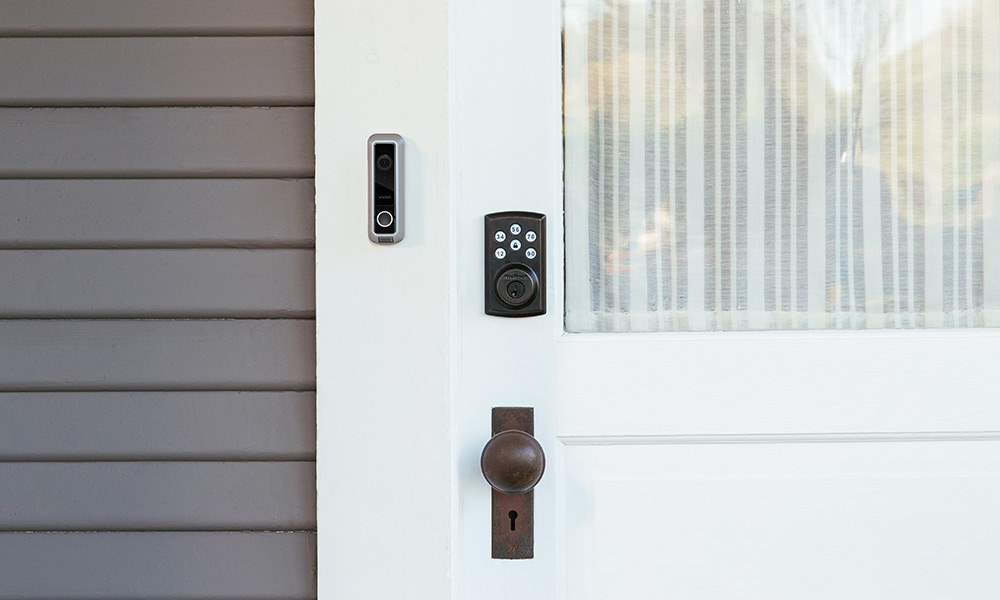 How does a smart doorbell improve home security?
A smart doorbell camera comes equipped with intuitive features that add convenience and security to your home. With a smart doorbell, you can:
Keep an eye on what's happening outside your front door.
Have access to a live video feed from your smartphone or tablet, no matter where you are.
Communicate with visitors at your door with a two-way talk feature and crystal-clear video.
Clearly monitor activity late at night with night vision capabilities.
Receive custom notifications on your smartphone, so your doorbell can alert you at the first sign of activity outside your door.
In addition to these features, you can integrate your doorbell camera with other smart devices in your home to improve your security even more.
With a Vivint Smart Home system installed, you can take full advantage of a seamless combination of home security features like an indoor camera, motion sensors, and smart locks, just to name a few.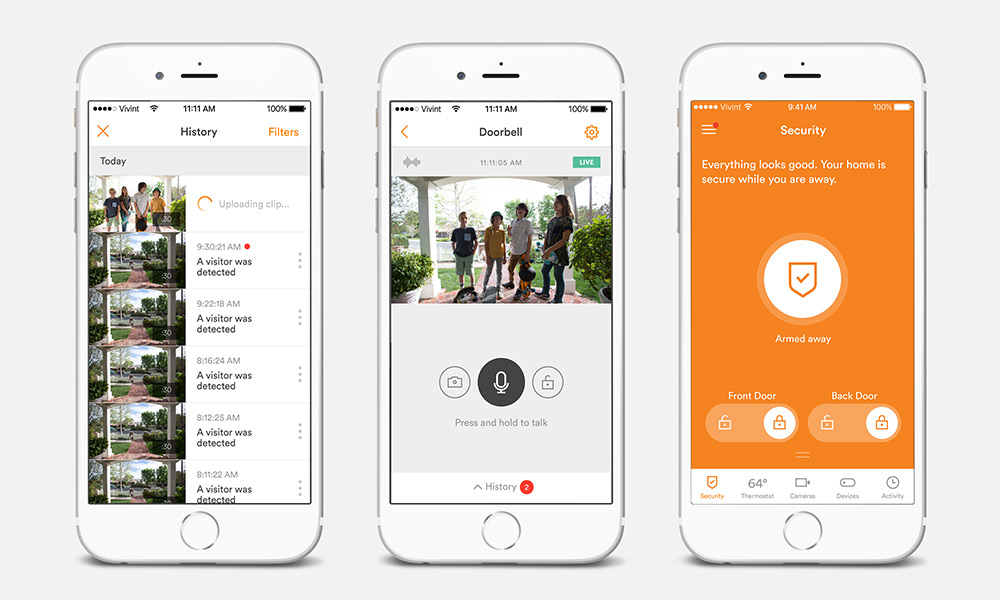 The benefits of a doorbell security camera
Not sure how you can benefit from this addition to your home security? Here are the three top benefits of a doorbell camera.
1. Provides peace of mind
Smart doorbell cameras come equipped with powerful features to give you peace of mind when you're away from home. The next time you go out or get stuck working late, you'll be able to go about your business knowing you can always see who is at your front door and respond accordingly.
And if you're not comfortable with your kids answering the door while you're away, a doorbell camera allows you to do it for them. Once you know a visitor is a trusted friend or family member, you can let them in too, by unlocking your smart lock through the Vivint Smart Home app.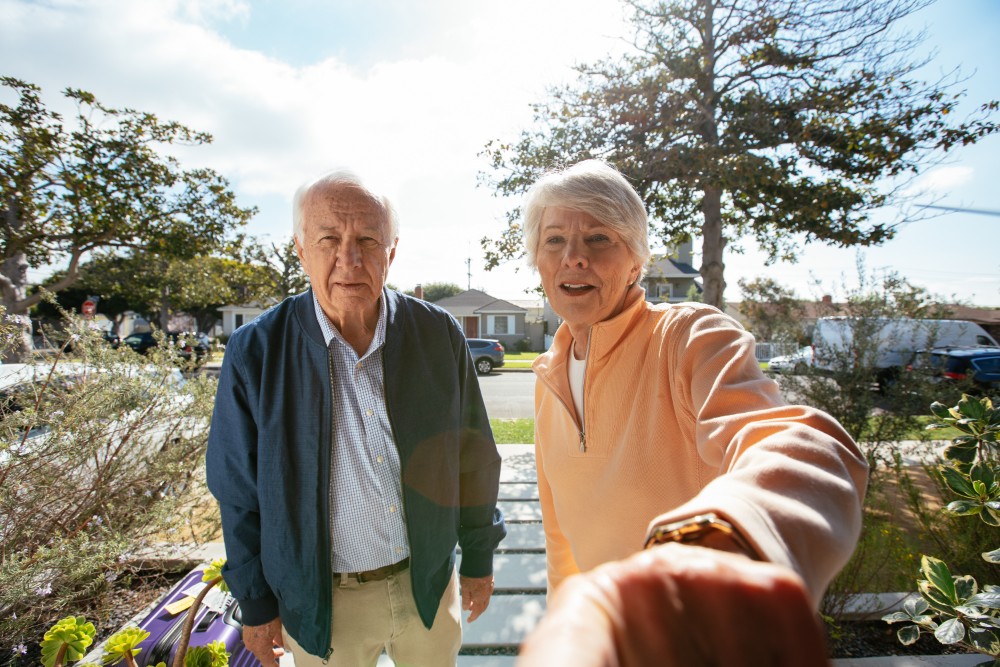 2. Increases security
With wide-angle views, HD video, and a prominent camera lens, doorbell cameras can help prevent criminal activity. The doorbell camera's smart visitor detection will notify you the moment someone approaches your front door—even if they don't actually ring the doorbell—and will record smart video clips so you have a record of all visitors.
Recorded camera footage is valuable if something unusual happens to help the police with their investigation.
3. Deters threats
Shortly after smart doorbells hit the market, their effectiveness for deterring crime quickly became known. From social media to various news outlets, doorbell camera footage started popping up all over the media, exposing mischief ranging from theft to vandalism.
Because of this widespread coverage, doorbell cameras have become a powerful crime deterrent. In fact, many of our customers have been able to scare off burglars thanks to their doorbell camera.
Take Erdoo T. of Texas, for example, who had this to say: "Because of my Vivint Doorbell Camera, a possible break-in was stopped. The burglar said (as heard on my camera), 'They have a doorbell camera,' and turned and walked away. Vivint was worth the investment."
Combine your doorbell camera with high-resolution Vivint Outdoor Cameras, and you've got a solid combination of threat-deterring tech.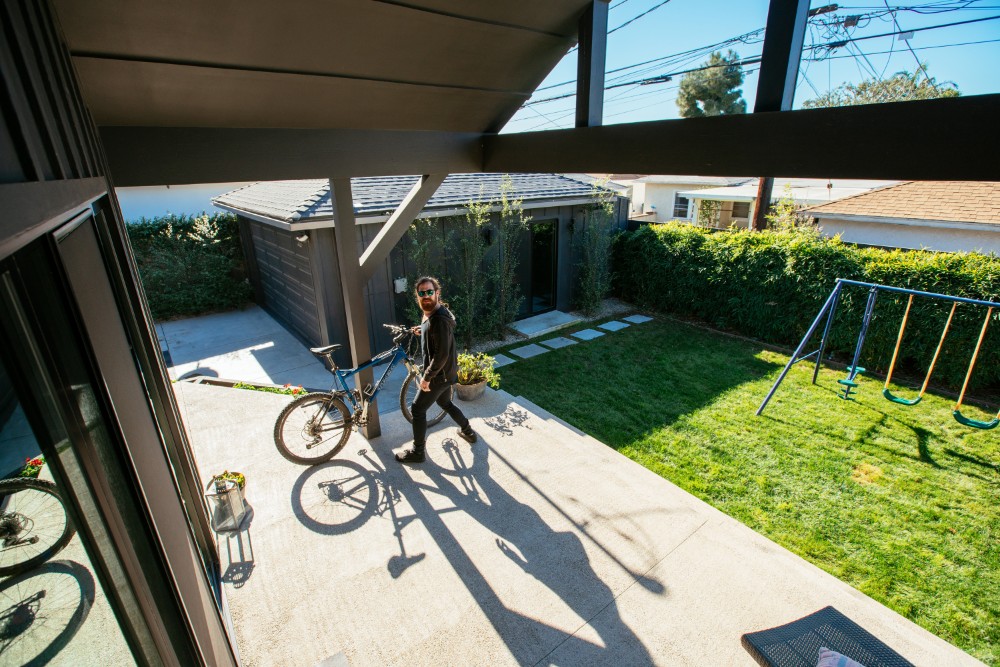 Tips for extra peace of mind
A smart doorbell camera is a great way to keep your kids safe—and when combined with these additional safety tips, you can rest easy knowing your kids are safe in any situation while you're away.
Find a babysitter you can trust
One of the best things you can do to make sure your kids are safe when you're gone is to get help from a trustworthy babysitter.
Whether you enlist the help of your neighborhood babysitter or you hire a professional caretaker, it's important to conduct a thorough screening process to make sure you're leaving your kids in good hands. Make sure your babysitter knows what to do in case of emergency and has a list of important contact numbers in case you aren't reachable.
And when your babysitter needs your assistance, they can talk to you face-to-face through your Vivint Ping Camera with the help of the Vivint Smart Home app.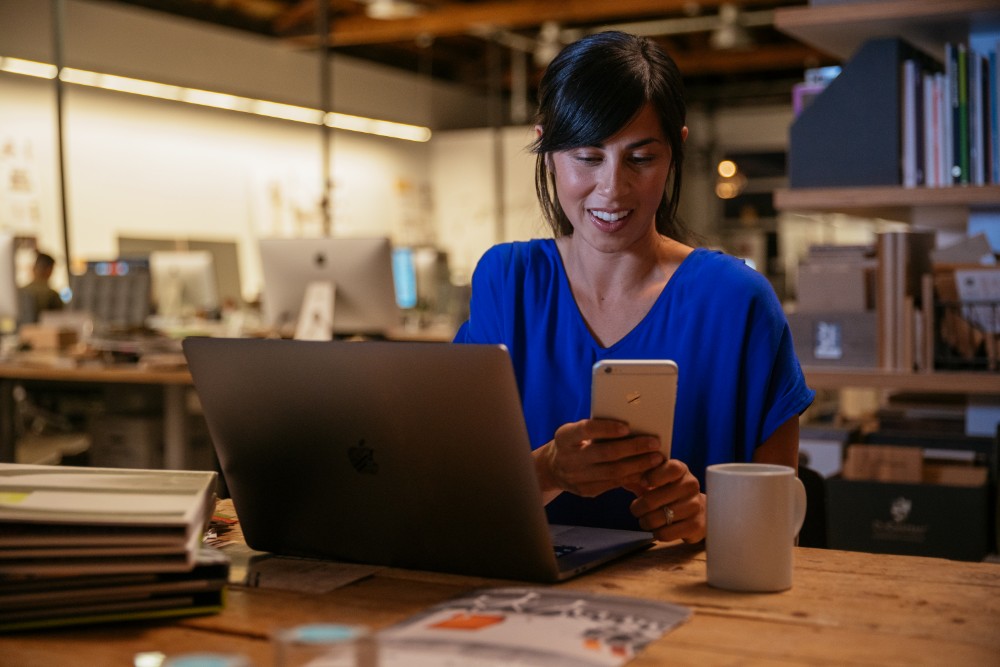 Educate your children
Do your kids know what to do in case of an emergency? Before you leave your kids home alone, make sure they're well equipped with the information and practice they need to handle themselves in a tough situation. From house fires to unwanted guests at the front door, educate your children on the proper protocols for handling different types of emergencies.
As an added measure of protection, conduct emergency drills as a family. It's a good idea to make it a fun family activity, but also stress how important it is for them to be prepared.
In addition to drills, provide your children with a copy of instructions that can guide them through an emergency. This should include a list of emergency phone numbers, such as the fire department, poison control, and the contact information of a nearby relative or neighbor. And, of course, 911.
Install additional security
A doorbell camera is a phenomenal way to monitor activity outside your front door, but what about other areas of your home?
For even more peace of mind, install a complete Vivint security system, which protects the inside of your home and the perimeter. With indoor and outdoor cameras, motion sensors, smoke and CO detectors, smart locks, and more, you can know your kids are safe while you're gone.

Are you worried you left the front door unlocked? With a smart lock, you can quickly check and lock it from your smartphone. Did you get a notification about motion on your property? Check things out by tuning into your outdoor cameras' live feed.
When it comes to home security, there are so many devices you can use to protect your home and your loved ones. And remember, all these smart devices work best when integrated together and when they're customized to your family's needs.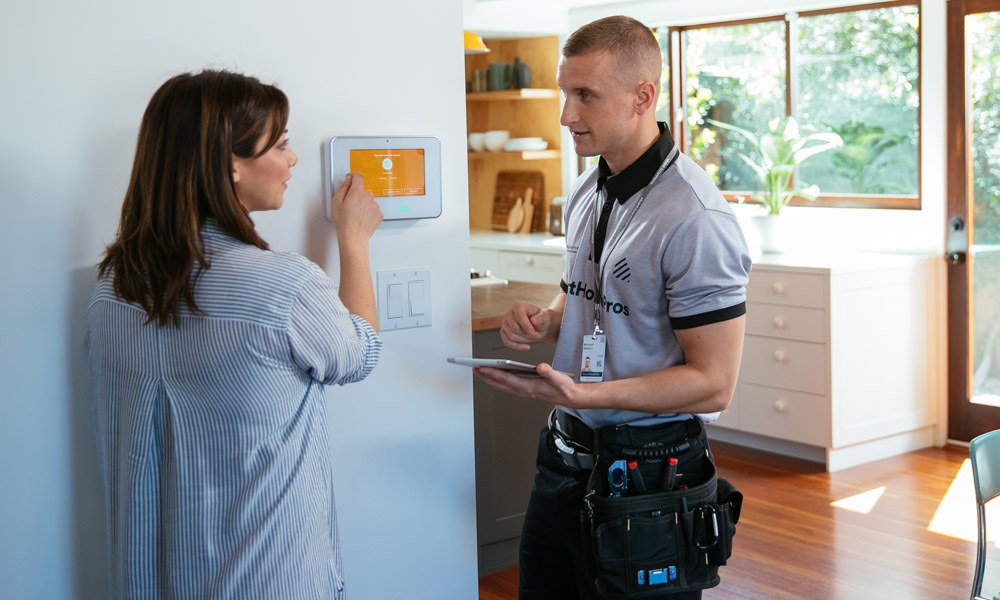 Protect your home with a complete security system
Installing a smart doorbell camera is a great start, but why stop there when you can outfit your entire home with cutting-edge security? With a Vivint security system, your home is protected 24/7, whether you're home or away.
Call our Smart Home Pros today at 800.646.1469 for a free quote.