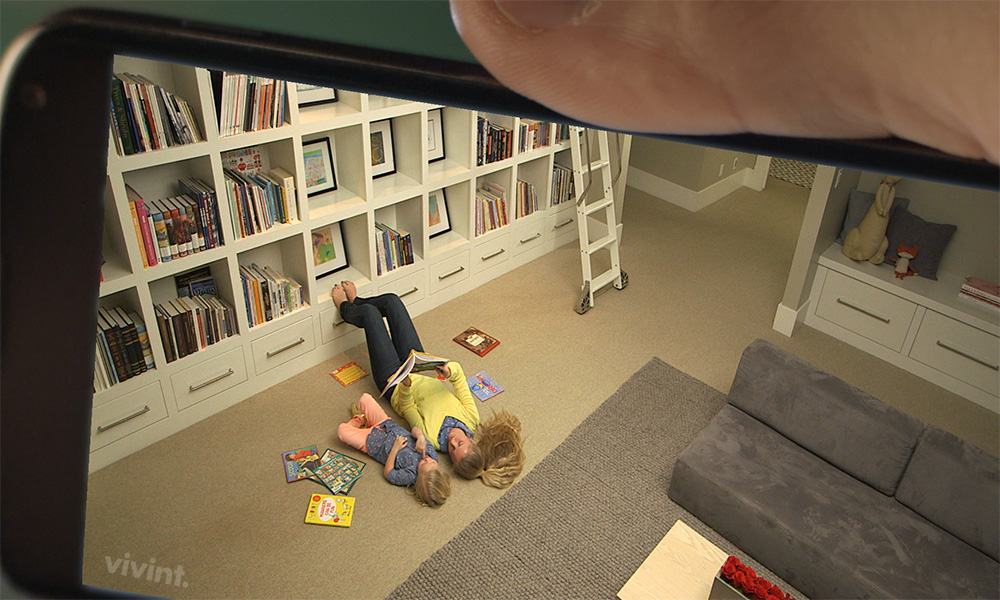 If you have kids you don't need us to tell you that parenthood is the toughest job out there. And the way children are raised and the expectations for parents have evolved over the years, presenting challenges that moms and dads in the past didn't face.
With the challenges you face as a parent, you need (and deserve) a little relaxation and reprieve. But what to do when the idea of leaving your children is riddled with anxiety?
What you may not know is that home automation can help reduce some of that stress. But more on that in a minute.
Parenting: past and present
Having a child is no longer something that's simply expected. People are more deliberate about their choice to have children, and these parents are often older and more educated. The result is a heightened sensitivity to the physical and psychological risks and challenges kids face.1
You've probably felt that worry and anxiety concerning your children—even before they were born. As expectant parents, we're undergoing screenings and tests to detect potential congenital disorders in greater number than in the past. And once children are born, we have the Internet and multiple media outlets that stoke our fears and concerns with sometimes sensational reporting about various risks for kids including threats from strangers, bullying from peers, environmental dangers, and even concerns over the efficacy of vaccinations.
Navigating these issues; keeping your children healthy and safe; while raising them to be kind, intelligent, compassionate individuals is no small feat. It's no wonder parents today worry more in general, and the thought of leaving children with a sitter is cloaked in fear.
Home automation can ease babysitting concerns for parents
As a parent, you worry about finding a sitter you can trust, as well as the safety of your children while you're gone. Even when home with your kids, we tend to helicopter. Gone are the days when kids roam the neighborhood. Today they spend more time indoors, and we're supervising their activities much more than in the past.
Not to say that stress about leaving your children isn't valid. There are certainly reasons for concern, and finding babysitting solutions is definitely a challenge.
Dated technologies, such as nanny cams, helped ease some of the anxiety parents experienced when leaving their kids in the past. But technology has made major advancements in recent years. And today home automation for parents offers peace of mind and convenience that simply wasn't available previously.
Enter Vivint indoor camera™ Camera.
Vivint Indoor Camera: So much more than a nanny cam
Much more than a nanny cam or the indoor home security cameras of the past, indoor camera is the world's first indoor camera with true two-way communication that keeps you connected to your family.
You can easily see what's happening at home and check in with the babysitter or kids to see how things are going. And kids and the babysitter can call out with the press of a button for a quick check-in and hello.
indoor camera's live video feed with a 155° lens allows a wide, clear view inside the home. That means you won't miss a single cartwheel, wrestling match, or puppet show performance. And you'll always know who started the squabble.
And with the dwindling number of homes that still sport landlines, indoor camera is an obvious choice for parents so they can enjoy time out—stress free—with the ability to easily stay in touch with their kids and babysitter.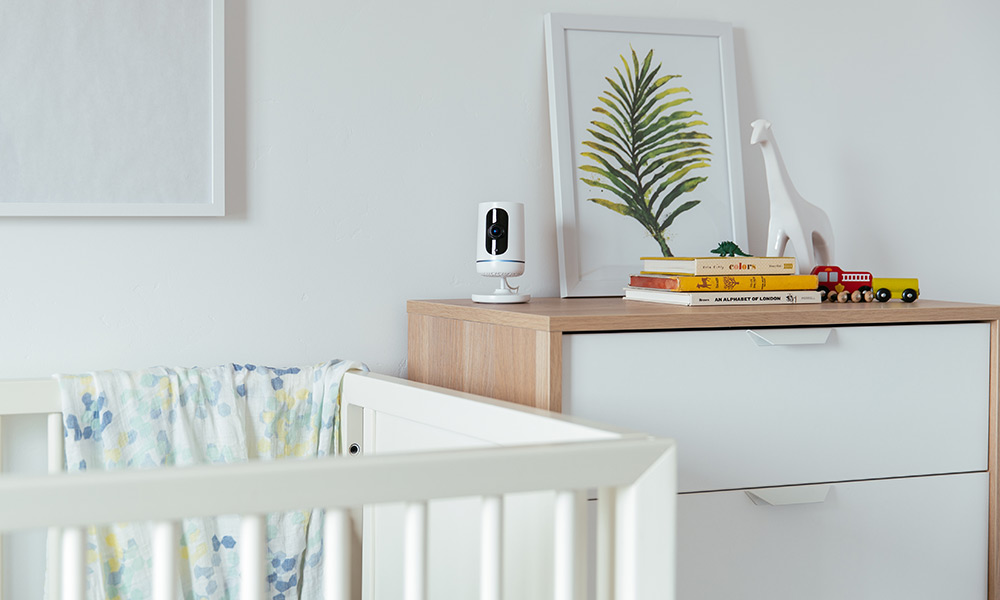 Besides, we think staying connected with indoor camera is an improvement over a traditional phone call. With audio alone, you don't get to "see" how things are going. Seeing andhearing with indoor camera provides a complete picture of the landscape at home while you're out.
Coupled with the Vivint app, indoor camera also offers peace of mind with:
Notifications of camera activity sent straight to your mobile device.
Pinch-to-zoom so you see the camera view close up.
Clips of camera history that allow you to track activity you may have missed.
Added layers of protection for your family when you're gone
indoor camera isn't the only smart home device that can assist your babysitter and calm your mind while you're gone.
Consider the Vivint Doorbell Camera Pro. It can be unnerving for a young babysitter with no parental backup to answer the door, especially at night, not knowing who's on the other side. But with a doorbell camera, your babysitter can use the Vivint Smart Hub Panel to see who's at the door and either communicate with the person through the panel or safely respond face to face.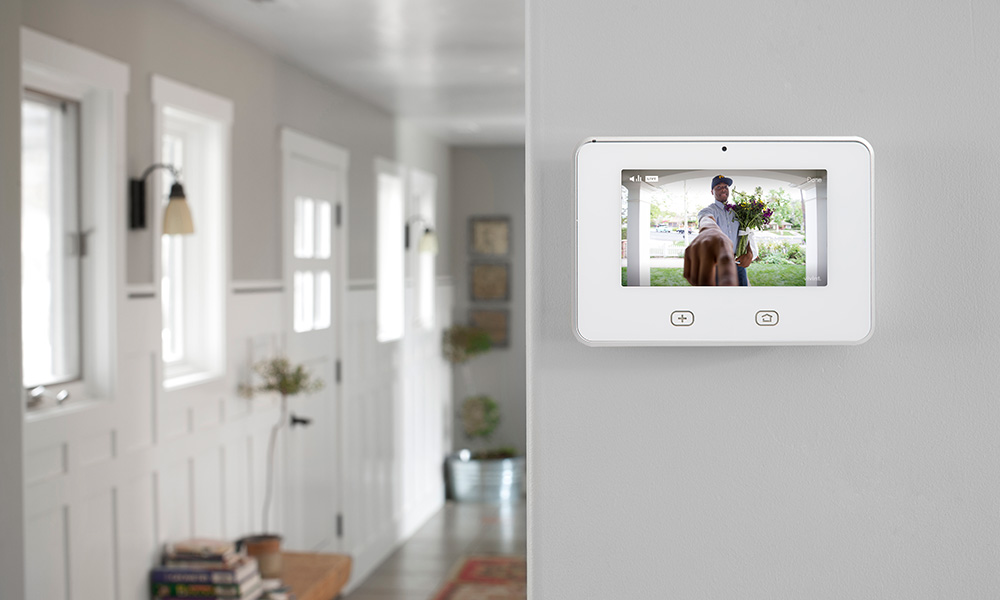 Or if you prefer the babysitter not answer the door, you can use the Vivint app on your smartphone to see and communicate with the person on your doorstep.
And don't forget Vivint's 24/7 monitoring and support. In the rare event that something should happen while you're away, we've got your back. Our support services add another layer of protection to your home while you're out, and notifications and alarms are monitored by trained professionals who can send emergency assistance should the situation demand.