One of the main benefits of home automation is the ability to control your smart home devices via an app on your smartphone. Thanks to these apps, it's easier and more convenient to control various functions around your house, like turning lights on and off or locking your front door, no matter where you are. 
But when it comes to smart home apps, they're not all created equal.
Read on to find out what makes the Vivint app stand out, and why it's a favorite of our customers.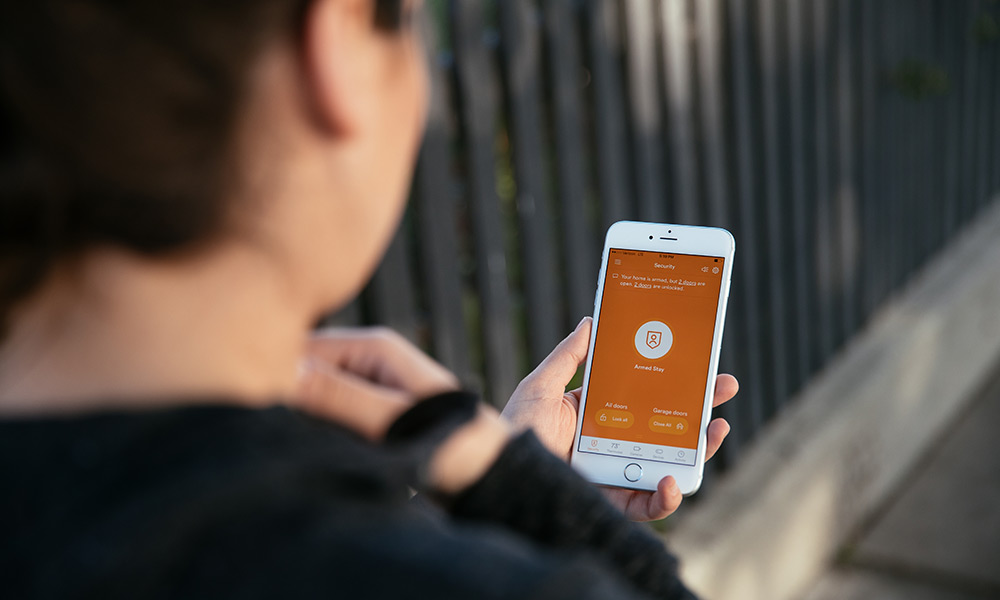 What makes a smart home app great? 
The fact that you can control your smart home devices remotely via an app is pretty powerful in itself, but there are other features to look for in your apps, including: 
Compatible with all devices. This is a big one. Depending on your home automation system, you may need a separate app for each of your devices. If you built your system with a variety of devices from different brands, you'll likely have apps that aren't compatible with all of your devices. 
Remote monitoring. Being able to access your home while you're away is a must for smart home apps. Some home automation systems, however, only allow you to manage them via their app when you're at home on the same WiFi network. 
Notifications. Your smart home app should also send notifications when there is activity in your home; for example, when someone is at the door or a smoke alarm goes off. 
Easy to use. You'll also want to look for an app that has an intuitive interface that's simple to navigate, so you can quickly and easily control each of your devices. 
The Vivint app has all of these features, plus more, making it the best smart home app on the market. But you don't have to take our word for it.