There are plenty of benefits to smart home technology—energy efficiency and savings, integration among devices, and greater accessibility, to name a few.
But many will agree that one of the biggest benefits of a smart home is the ability to control your devices and stay connected to your home no matter where you go.
With a Vivint system, our smart home app is the tool that makes this possible.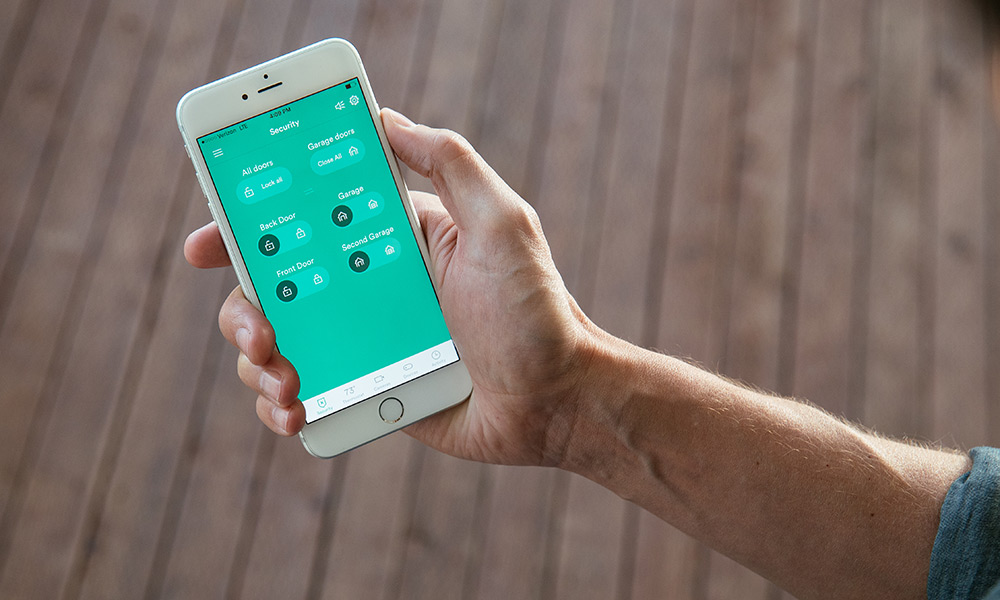 What is the Vivint app?
Much of the technology used in smart homes today is app-based, allowing you to control your smart home devices from your smartphone.
Each of your smart devices are connected to your home's WiFi network and smart hub, which can then be accessed remotely via apps on your mobile device.
If you have standalone devices, they each require a separate app in order to control them. When your smart home devices are part of a complete smart home system, like Vivint, you can manage your security system and each of the devices within your smart home from one central app.
What can the Vivint app do?
The Vivint app boasts a number of features and advanced functionality:
Complete system control from one place. The app provides centralized control of your entire smart home system from a single location, including your security system, thermostat, locks, cameras, and lights.
View live and recorded video. Through your app, you can also view your home's camera footage. Log into the app any time and view live feeds of your outdoor or indoor cameras, or view the recorded footage at your convenience.
System alerts straight to your phone. You can receive system alerts on the app that will alert you to specific events, like a door left unlocked, a smoke alarm, or a security system breach.
Two-way talk feature. You can communicate directly with the 24/7 security monitoring center as well as through smart devices like the Vivint Indoor Camera or your Vivint Doorbell Camera Pro, with the two-way talk feature.
Custom routines. To personalize your system, you can also set up custom routines right inside the app. For example, you can automatically lock your doors at a specific time or disarm your security system when you unlock your front door.
Multiple user accounts. Everyone in the family can have access to the app with individual user accounts. You can also create permissions and set limits for specific users, which is particularly handy if you don't want your kids to fiddle with the thermostat or change notification settings.