There are plenty of benefits to smart home technology—energy efficiency and savings, integration among devices, and greater accessibility, to name a few.
But many will agree that one of the biggest benefits of a smart home is the ability to control your devices and stay connected to your home no matter where you go.
With a Vivint Smart Home system, our smart home app is the tool that makes this possible.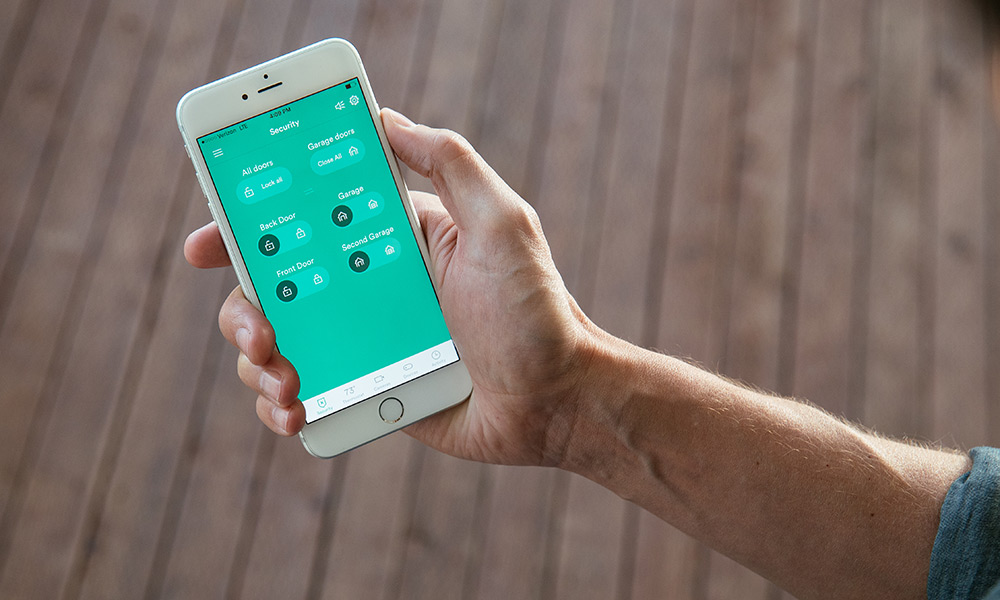 What is the Vivint Smart Home app?
Much of the technology used in smart homes today is app-based, allowing you to control your smart home devices from your smartphone.
Each of your smart devices are connected to your home's WiFi network and smart hub, which can then be accessed remotely via apps on your mobile device.
If you have standalone devices, they each require a separate app in order to control them. When your smart home devices are part of a complete smart home system, like Vivint, you can manage your security system and each of the devices within your smart home from one central app.
What can the Vivint Smart Home app do?
The Vivint Smart Home app boasts a number of features and advanced functionality:
Complete system control from one place. The app provides centralized control of your entire smart home system from a single location, including your security system, thermostat, locks, cameras, and lights.
View live and recorded video. Through your app, you can also view your home's camera footage. Log into the app any time and view live feeds of your outdoor or indoor cameras, or view the recorded footage at your convenience.
System alerts straight to your phone. You can receive system alerts on the app that will alert you to specific events, like a door left unlocked, a smoke alarm, or a security system breach.
Two-way talk feature. You can communicate directly with the 24/7 security monitoring center as well as through smart devices like the Vivint Ping Camera or your Vivint Doorbell Camera, with the two-way talk feature.
Custom routines. To personalize your system, you can also set up custom routines right inside the app. For example, you can automatically lock your doors at a specific time or disarm your security system when you unlock your front door.
Multiple user accounts. Everyone in the family can have access to the app with individual user accounts. You can also create permissions and set limits for specific users, which is particularly handy if you don't want your kids to fiddle with the thermostat or change notification settings.
Why you'll love the Vivint Smart Home app
There are plenty of reasons the Vivint Smart Home app has an average 4.5 star rating. Here are some of the features people love most.
It's super convenient
There's no question the convenience factor of having access to your entire smart home through one place is one of the best things about the Vivint Smart Home app.
Look at some of these everyday scenarios the smart home app can help you with:
Keep your home cool. You're away for the weekend and have turned off your air conditioner to save on cooling costs. An unexpected heat wave rolls into your area, sending the temperature outside and inside your home sky-high. You're worried about how your cat will handle the heat, so you log into the app and turn the air conditioner on.
Did I lock the door? While rushing to get to work on time, you forget to lock the front door on the way out. You get to work and receive a notification on your phone that your front door is unlocked. But it's no big deal—you simply lock your front door (and arm your security system while you're at it) through your app.
See who's at the door. You get a notification on your phone that someone's at your front door. You open your Vivint Smart Home app and see the delivery driver dropping off the new computer you ordered. Not wanting it to get stolen, you use your app to access the doorbell camera's two-way talk feature, and then ask your delivery driver to place the package inside the house (which you also unlock via the app).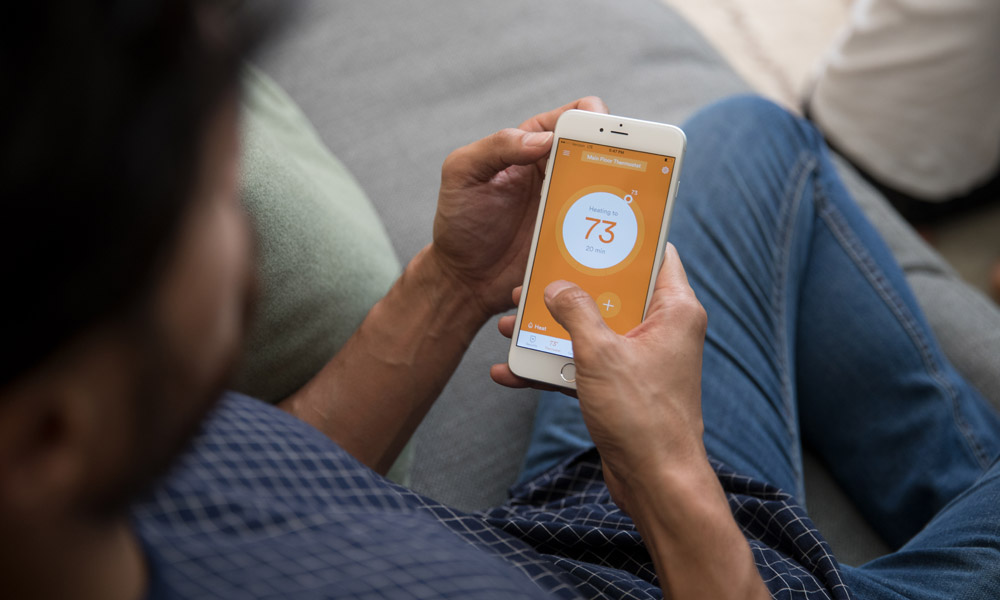 It keeps you informed
Staying connected to your home means you never have to wonder or worry what's going on while you're not there—you can simply pull up your Vivint app and see for yourself.
So whether you want to view your live indoor camera feed to make sure your kids are doing their homework or check that your security system is armed, you can do it all from your phone.
The Vivint Smart Home app will also keep you informed thanks to custom alerts and real-time notifications you can set up right inside the app.
For example, you can receive notifications if your security system is unarmed, the lights are left on, your front door is unlocked, the thermostat temperature is changed, or a window is left open, just to name a few.
It makes life easier
Have you ever thought about how much easier life would be if you didn't have to think about or remember certain things? Enter the Vivint Smart Home app. You can create custom actions within the app that take care of things around the house for you.
For example, you can set your lights to automatically turn on when you unlock your front door (no more fumbling in the dark for the light switch when your arms are full). Or, you can set a rule that arms your security system and turns down your thermostat when you lock your front door. Whatever action around the house would make life easier for you, chances are good your app can help.
It connects all your devices
Unlike standalone smart home devices, the Vivint Smart Home app helps connect all of your smart home devices together, so you don't have to open up a separate app for every device.
Part of a Vivint Smart Home package includes professional installation. When our Smart Home Pros install your system, they'll make sure everything works together as it should. They'll also help you set up the app on your phone, so you'll know exactly what it can do and how you can use it.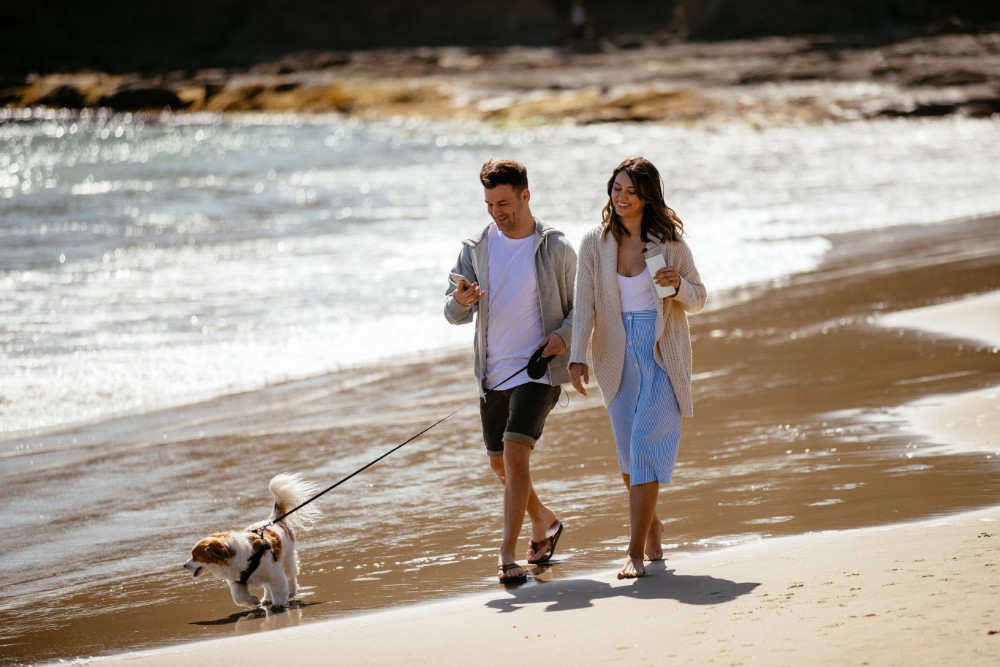 It gives you peace of mind
Above all, being able to access and control your home no matter where you go gives you a certain peace of mind you wouldn't otherwise have. So whether you want to check in on your kids, make sure you locked the front door, or adjust your home's temperatures, we've got you covered.
Because it's part of a Vivint Smart Home security system, the app also lets you communicate with Vivint's 24/7 monitoring team. So if you're away from home and your smoke alarm goes off or your security system is triggered, our Smart Home Specialists are there to help, whether it's requesting emergency services to your home or silencing a false alarm.
Enjoy convenience and peace of mind today
The Vivint Smart Home app is more than just a cool smart home perk—it's complete home control, convenience, and peace of mind in the palm of your hand.
To see how a Vivint system can make life easier than ever for you, contact our Smart Home Pros today at 800.646.1469 for a free quote.