Wireless Security Camera Buying Guide
Security cameras are your home's first defense against intrusion, so you want to ensure you have the best home security cameras on the job. With the right tools in place, you can rest assured that your home is under surveillance 24/7 with no disruption. That's why we've created this buying guide to help you find the very best wireless security camera for your home.
We also use this guide to:
Explain how wireless security cameras work
Break down key wireless security camera features
Explain the meaning behind commonly-used terms
Answer common questions about wireless security cameras
Let's get started.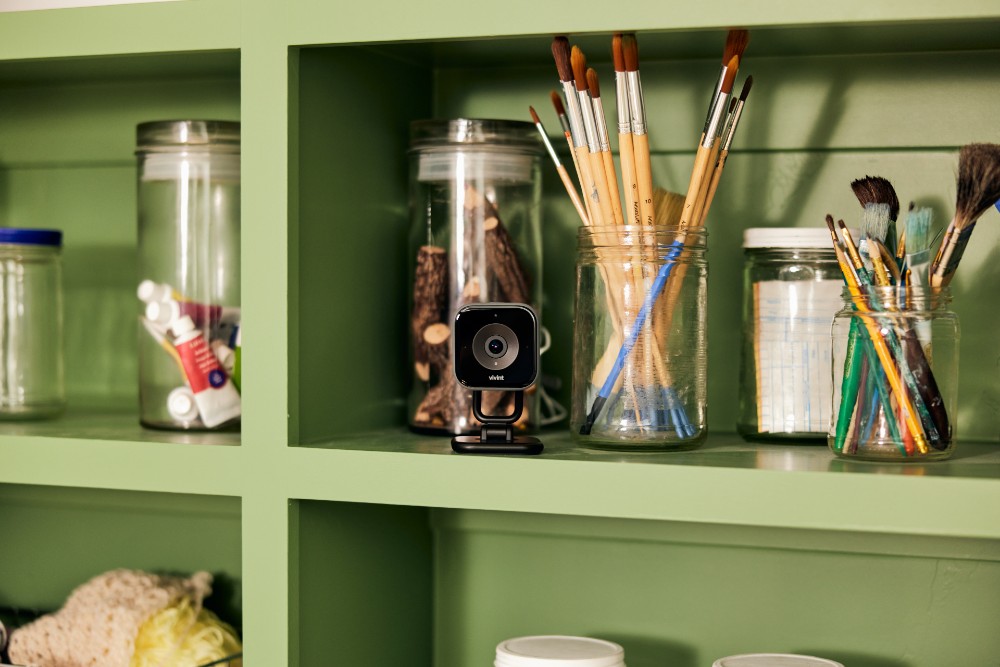 How do wireless security cameras work?
Wireless security cameras use radio frequency (RF) technology to transmit video data without the need for physical cables.
These cameras come equipped with built-in Wi-Fi or other wireless communication protocols, such as Bluetooth or Zigbee.
When the camera captures video footage, it converts the data into a digital format and then wirelessly sends the video signal to a designated receiver or a compatible network device, such as a Wi-Fi router or a network video recorder (NVR).
The receiver or device then receives the data and can either store it locally or transmit it over the internet for remote viewing and recording. Some systems offer local storage options like a built-in hard drive or DVR for storing video footage.
Users can then access the live or recorded footage via a computer, smartphone, or tablet by connecting to the camera's wireless network or through a dedicated app.
Wire-free technology offers flexibility in camera placement and simplifies the installation process, making it ideal for professional security system setup. With the absence of wired connections, security experts can strategically position cameras in various locations to optimize surveillance coverage, ensuring a comprehensive and effective security monitoring system.
It's important to note that wireless security cameras still require a power source, typically through an electrical outlet or battery, depending on the camera's design.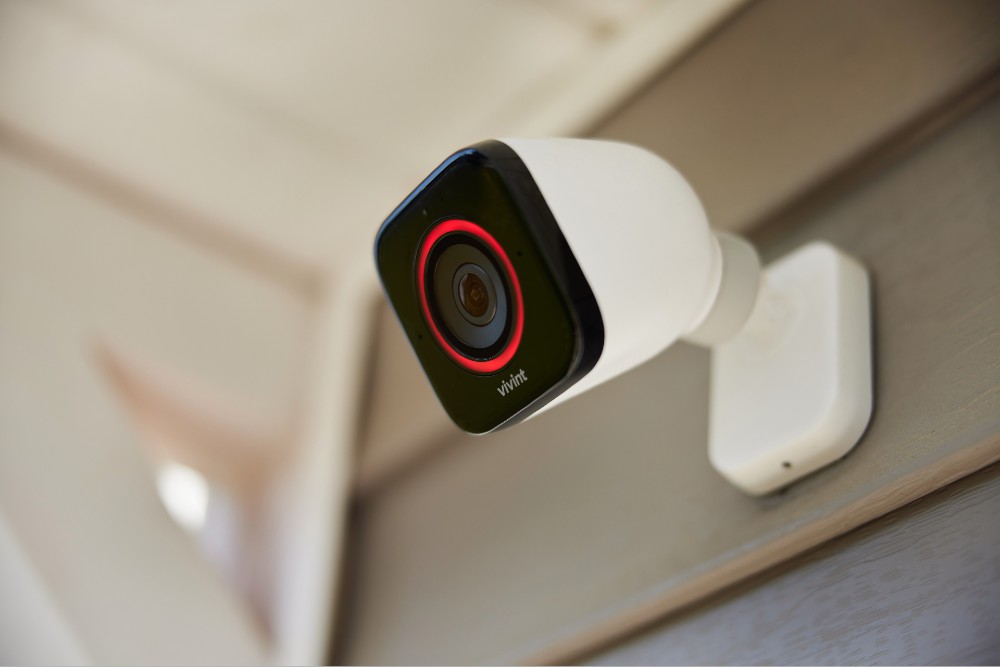 How to choose a wireless security camera
When comparing the top-level, best home security cameras on the market today, the list of features can be a little overwhelming.
To help you narrow down the list and find one that works for you, we've compiled a list of personal considerations to factor into your search.
Here's a list of questions to ask yourself:
Will my camera be installed indoors or outdoors?
If outdoors, what kind of weather will my camera be exposed to?
How many areas of my property need video surveillance?
Do I want to use local storage or pay the monthly subscription cost for cloud storage?
Do I want a battery-powered or plug-in camera?
How reliable is my Wi-Fi network?
Do I want a security camera that will integrate with my other smart home systems, such as Google Home or Amazon Alexa?
Addressing these things should provide a clearer picture of what you'll ultimately need in a security camera.
Wireless security camera features to consider
Let's look at the key features of home security cameras and what makes them so important.
Resolution
You'll typically see two measures when comparing cameras: MP and K. "MP" stands for megapixels, and "K" stands for 1,000, referring to the resolution's number of pixels. For example, a 4 MP camera generally has a resolution of around 2,000 pixels. Here is a breakdown of the main video resolution terms involved in choosing a security camera:
4MP / 2K resolution: This is the most common resolution you'll see in security cameras. It is a good option for homes, garages, porches, and driveways.
8MP / 4K resolution: This is the highest video resolution you'll see in security cameras, giving you the most visual detail. This is another great option for homes, garages, and porches, but it's also a reliable choice for monitoring large areas such as parking lots, commercial areas, and apartment buildings.
The resolution of the camera determines its video quality. The higher the resolution of your camera, the more you'll be able to distinguish details in the footage, including facial features, clothing details, and small objects. It also allows you to zoom in further with little to no blur.
But at the same time, the higher your camera's resolution, the higher the bandwidth connection you'll need to support it. If you opt for a higher resolution, make sure that your internet connection is fast and stable enough.
Some systems offer a hybrid option that combines wireless and wired camera technology to address this issue.
Cloud storage
For a small monthly fee, you can sign up for cloud storage to store your wi-fi security camera footage. Using cloud storage instead of local storage (such as a microSD card) allows you to set your video camera and forget it.
Cloud storage is a great and secure way to save your security footage. Secure usernames, passwords, and encryption algorithms ensure that your video is safely stored remotely. You don't have to worry about thieves and intruders taking your footage, as you might with a local video storage device.
But there is a downside to cloud storage that you should consider. If your camera only uses a wireless connection and you lose that connection, your video might also be lost.
Battery life
When selecting a wireless security camera, one critical feature to consider is battery life. The type of battery and its longevity play a pivotal role in the camera's performance and reliability. A longer-lasting battery ensures that your camera remains operational for extended periods without the need for frequent recharging or battery replacement.
The battery life of a wireless security camera directly impacts its effectiveness in providing continuous surveillance. Cameras with extended battery life can function uninterrupted, reducing the risk of surveillance gaps due to power depletion. This is particularly important in situations where consistent monitoring is imperative, such as home security or business surveillance.
Here are some battery specifications to look for when buying a wireless security camera:
Capacity (mAh). Battery capacity measures the total amount of energy the battery can store. Look for cameras with higher capacity batteries, typically ranging from 3,000 mAh to 10,000 mAh or more. A higher capacity generally results in longer battery life.
Voltage (V). The voltage of the battery can impact its performance. Most wireless security cameras operate on batteries with voltages ranging from 3.7V to 12V. Ensure the camera's voltage matches the requirements of your intended usage.
Rechargeable. Opt for cameras with rechargeable lithium-ion (Li-ion) or lithium-polymer (LiPo) batteries. These types of rechargeable batteries tend to have a longer lifespan and can be recharged numerous times without significant degradation.
Removable or built-in. Consider whether the battery is removable or built into the camera. Removable batteries offer the advantage of easy replacement when they eventually wear out, extending the camera's overall lifespan.
Charging options. Look for cameras that offer various charging options, such as USB charging or solar panel compatibility, to ensure flexibility in maintaining battery life.
Low-power modes. Some cameras come equipped with low-power modes that optimize battery usage. These modes can extend battery life significantly by reducing power consumption when the camera is not actively recording.
Battery life estimations. Manufacturers often provide estimated battery life based on specific usage scenarios (e.g., X months on standby or Y hours of continuous recording). Pay attention to these estimations, but keep in mind that real-world usage may vary.
By paying attention to these battery specifications, you can choose a wireless security camera that not only aligns with your specific needs but also provides the longevity and reliability required for effective surveillance.
Indoor/Outdoor use
The biggest difference between an indoor camera and an outdoor camera comes down to their level of weather resistance. An indoor camera doesn't need weatherproofing, but if you need an outdoor camera, that's a feature to consider.
Outdoor home security cameras come with an IP rating, which stands for ingress protection. This number is used in the electronics world to classify and rate an item's level of protection from particulates (such as dirt and dust) and moisture. You'll notice two numbers in the IP rating: the first number (0-6) stands for the level of protection against solid particles, and the second number (0-9) indicates the level of moisture resistance.
So, what do different IP ratings mean for you? Here is a breakdown of which IP rating you should look for depending on your target use:
44 or lower: Indoor use only.
45-55: Indoor/outdoor use, but only if you install it in a sheltered area.
65-67: Indoor/outdoor use. Rated as weatherproof.
68 +: Rated for underwater (often used on boats).
Next, you'll want to consider the camera's temperature rating, especially if you live in a particularly hot or cold climate. Most outdoor security cameras are rated for use within a temperature range roughly between -22°F to 140°F (-30°C to 60°C). But this can vary, so be sure to check the manual.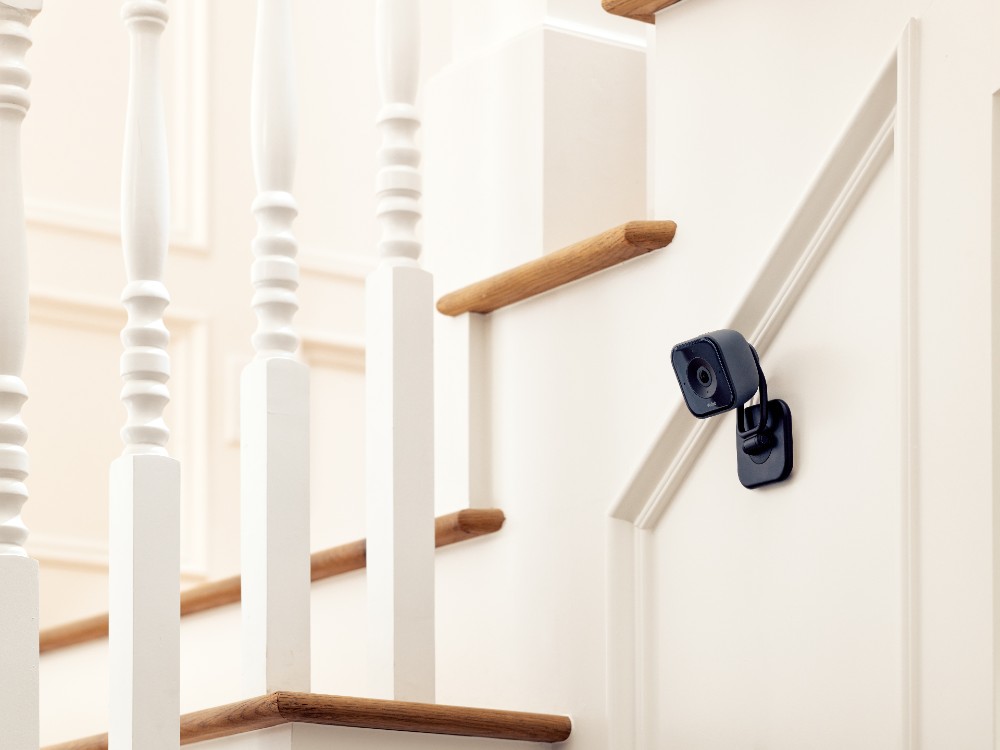 Color night vision
Most modern security camera systems leverage infrared light technology that enables you to capture detailed images and video with little to no light.
Most burglaries occur after dark, so having a security camera with night vision makes the most sense. This allows you to see your video clearly and distinguish small details in the dark.
Cameras with a floodlight or ring light can also add extra visibility in the dark and even deter would-be intruders.
Field of view
Also referred to as FOV, a security camera's field of view indicates the maximum observable area that it can see and record at a given time.
A broader field of view can be very helpful for capturing large swathes of space in one shot, such as a backyard or field. But this has a caveat: in a lower-quality camera, the wider your viewing angle, the more warped and less detailed your video may be.
Often, the best field of view for a security camera is "wide angle," or around 110 degrees. This enables you to capture a large area of space without sacrificing too much of your video quality.
Integrated alarm system
An integrated alarm system uses several security components that work together to fully protect your home. The extent and size of your alarm system will depend on the size of your home and the valuables you want to protect.
An integrated alarm system often includes:
Security cameras
Door and window motion detection sensors
Doorbell cameras
Intrusion alarms
A base station or hub connecting all components together
An integrated alarm system is a great way to streamline your home security and make it easier to manage. It offers comprehensive protection from a wide range of property crimes, including burglary, vandalism, and intrusion.
If you have smart home devices, check for compatibility with Google Assistant, Apple HomeKit, or Amazon Echo for seamless integration.
Ensure your camera system can send notifications to your smartphone or other devices when activity is detected.
Price
Price is an important consideration when you're buying a security camera. These can range from a simple video doorbell or indoor camera to more durable camera options and those with additional features, like closed circuit television (CCTV) capabilities.
Depending on the features you need, a simple wireless camera can range from $20 to $400. If you're looking for state-of-the-art features like facial recognition, smart home integration, and two-way talk, the price point will likely be on the higher end of that spectrum.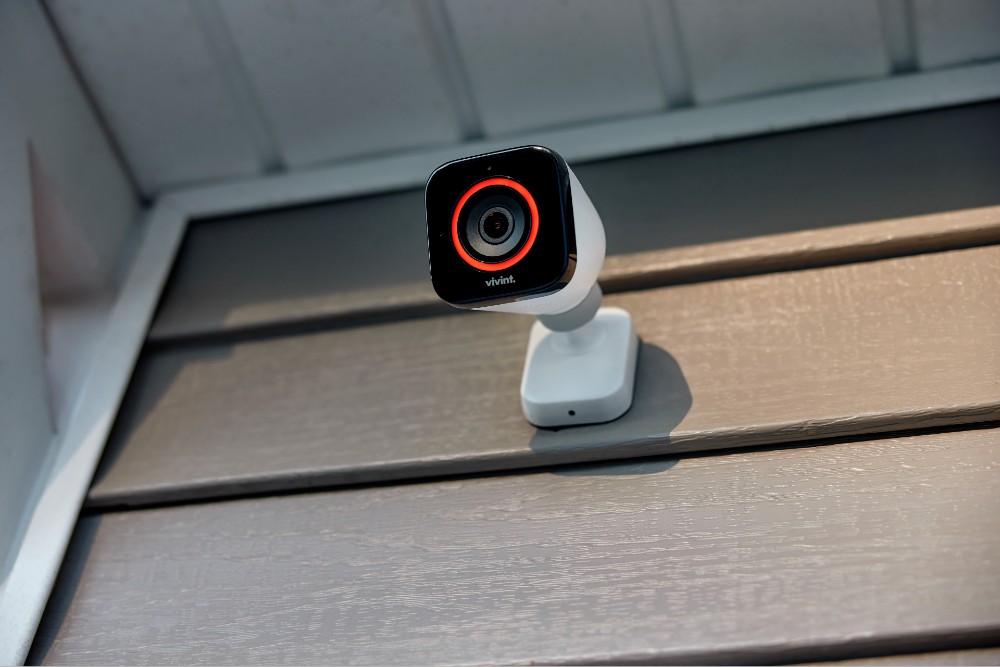 Introducing the Vivint Outdoor Camera Pro (Gen 2)
The Vivint Outdoor Camera Pro is a state-of-the-art tool for video surveillance and home protection. This system doesn't just protect you when crime happens—it actually proactively deters crime from happening by sounding an alarm as soon as it detects a threat.
Camera features include:
Smart Deter technology that detects someone's presence. It emits a loud sound if they linger too long and illuminates a bright, LED ring floodlight to warn them away
Spotlight Pro technology that shines a bright light directly on intruders and follows them around your surveillance zone
Intelligent software that can tell the difference between people, pets, and vehicles
Hybrid-wired connection using Power over Ethernet (PoE), Power line communication (PLC), and Wi-Fi for smooth, uninterrupted video recording
24/7 access to professional monitoring and assistance in an emergency to protect your home and family
4K ultra HD with high dynamic range
1080p HD maximum video resolution
140° field of view
3x HD zoom, 10x digital zoom
55-foot night vision range
IP65 weatherproofing
Two-way audio communication
Mobile app
In addition, you can combine the Vivint Outdoor Camera Pro with other add-on Vivint security products for a full range of protection, such as the spotlight camera and motion sensors. And with professional installation, you can rest easy knowing that your home is protected as soon as your camera goes live.
Wireless security camera FAQs
In case you have any unanswered questions about choosing the right security camera, answers to these common concerns may point you in the right direction.
Can you install a wireless security camera yourself?
When it comes to security cameras, we recommend not taking the DIY approach and opting for professional installation instead.
After all, your family's safety is not an area where you should take chances. To make sure your home security system is fully operational and ready to go as soon as it's set up, opt for expert installation.
Here at Vivint, all of our security products come with professional installation that guarantees your safety and peace of mind.
Can wireless security cameras be left outside in cold temperatures?
The best outdoor security cameras are built to withstand the elements, including hot and cold temperatures, snow, ice, and rain.
But no matter how well a camera is weatherproofed, at the end of the day, it's still an electronic device, and all electronics have their limits. In extreme cold or heat that exceeds the range listed in your security camera's user manual, your camera will be impacted and may even go offline.
To make sure that your camera is up to challenging weather conditions, you should:
Check the camera's IP rating. A rating of 65-67 means that it is weather resistant.
Check the camera's temperature rating. Most outdoor cameras are rated for a temperature range roughly between -22°F to 140°F (-30°C to 60°C), but you can also find cameras that are rated for more extreme temperatures.
Can wireless security cameras work without internet?
In general, wireless cameras need an internet connection. This can be through a router and Wi-Fi network or an ethernet connection, depending on your camera's setup.
However, there are security cams out there that feature local storage in the event of a power outage or a downed Wi-Fi network. With this option, even if you lose your internet connection, you can rest assured that your security cam will still function properly.
Are wireless security cameras worth it?
There are many advantages to investing in a wireless security system. The greatest one is, of course, peace of mind. You can rest easy knowing that your property is under surveillance and that you'll be alerted immediately if any threats to your home arise.
Not only that, but a wireless security camera can deter someone from breaking into your home in the first place. Plus, the footage can help you identify details such as what was stolen and when, plus help the police identify the perpetrator and get your belongings back.
For all of these reasons and more, many homeowners and renters alike are glad to have invested in security cameras for their homes.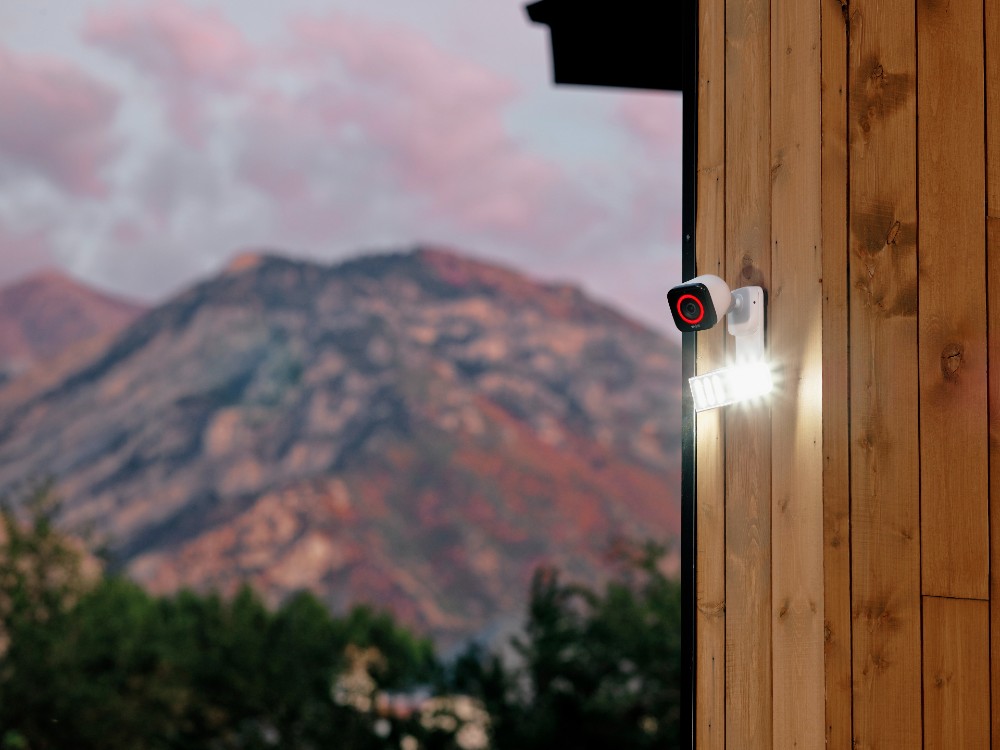 Discover the best Vivint wireless security camera options
Choosing the right security surveillance camera is a big decision. We hope that this buying guide has helped you to understand your options better and narrow down what features are most important to you and your family.
To find out how a Vivint's wireless security camera system can make your life more simple and convenient, call us today at 855.822.1220.
A Vivint Smart Home Pro will contact you within 24 hours. Or skip the form and call now: 844.481.8630.
Everything works together
Combine products
for a safer home