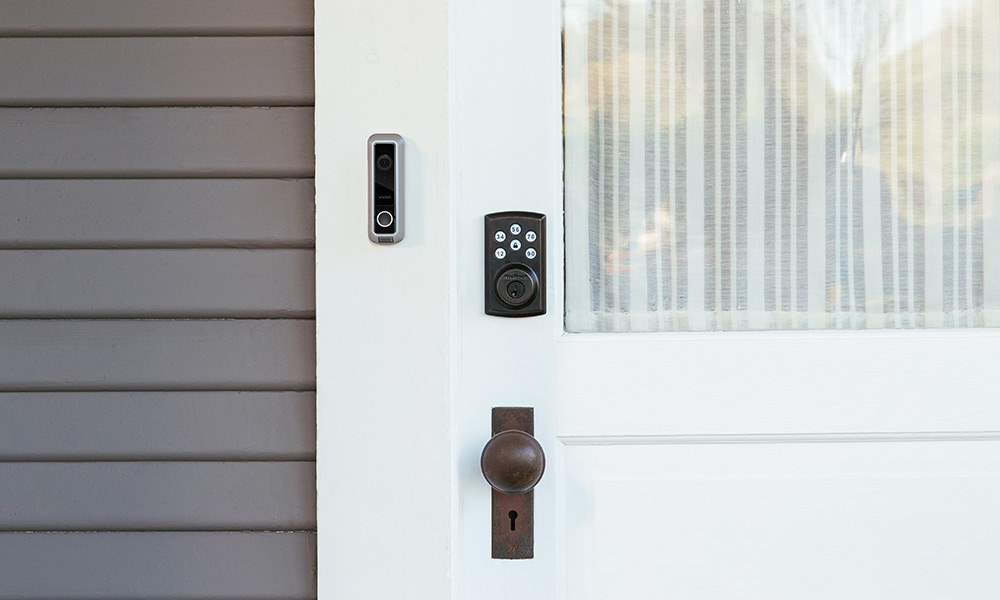 When was the last time you answered a phone that didn't have Caller ID? Don't remember? Most people don't. If you made your first call after the 1980s, it's possible you've never picked up a phone without it.
In a few years, the same will be said for answering a door that doesn't have a wireless video doorbell camera. USA Today hit the nail on the head when they said, "Consider it Caller ID for your front door."
The wireless doorbell camera has made quite a name for itself in the world of cutting-edge tech and home security. And over the last few years, doorbell cameras have become one of the most popular products in the home automation space.
But if you haven't latched onto this home security trend quite yet, you may be wondering what all the buzz is about. What makes the wireless doorbell camera such a powerful addition to the well-being of you and your family? Just how big of a difference can this little smart device make in your everyday life?
You're about to find out.
What makes the wireless doorbell camera so popular?
The introduction of the video doorbell changed home security for the better, and the way these devices work has only improved over time. The best smart doorbells on the market today provide homeowners with a number of benefits that make the investment worthwhile.
Provides peace of mind
Many homeowners will tell you installing a smart doorbell camera gave them some much-needed peace of mind.
I have a Vivint alert set up for my doorbell camera. It notifies me when it senses a person. I pay close attention to the alerts now after it notified me unexpectedly late one night. It was my mother going out to check mail (which she never does). So, I made a point to keep checking in case she didn't come back after a few minutes. She didn't come back. Long story short, without the Vivint Doorbell Camera Pro I would've never known she was in trouble and her situation was dire.
- Patricia G., South Carolina
If you work long hours at the office or spend time traveling, you can rest easy knowing your doorbell camera is keeping a watchful eye over your home's front door. You'll never miss a beat with a wide-angle lens, night vision capabilities, and constant high-resolution surveillance.
This is a particularly comforting benefit if you have kids. Whether you're working late or you've got a date night planned, you can still make sure your kids are safe and sound by enabling notifications on your smartphone and tapping into the camera's live video feed from anywhere.