How to Choose the Best Doorbell Camera in 2023
Installing a doorbell camera is a great way to improve your home security system. The device lets you know who's about to ring your door at any time of day. It can record live video footage and let you talk to home visitors using two-way audio.
Some doorbell cameras even have functionality that allows them to prevent theft. Considering nearly 45% of Americans have experienced package theft, this might be one of the most important features offered.
There's a wide array of doorbell cameras on the market with a variety of features. This guide gives you some helpful advice for choosing the best video doorbell camera for your needs. We'll tell you how doorbell cameras work, go over some of their important features, and fill you in on some things you should consider before buying one.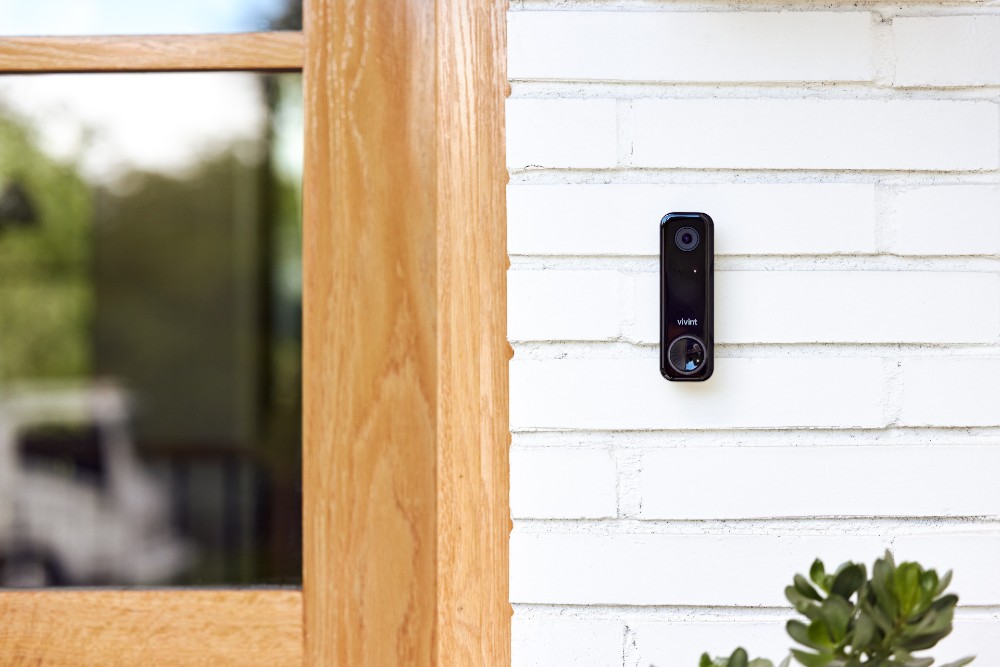 How doorbell cameras work
A doorbell camera replaces your home's existing doorbell chimes and wiring. When someone pushes the doorbell, it chimes like normal, but the camera also uses infrared LED sensors or spotlights and microphones to take video and audio recordings of anyone who comes to your door. The video is then stored on a micro-SD card or through a cloud server.
The doorbell camera senses movement when someone approaches your door and generally uses your router to communicate through a Wi-Fi connection or wired internet connection. Then, the doorbell app lets you know you have a visitor.
You can typically watch a live video feed from the camera when you open the doorbell app on your smartphone.
Some doorbell cameras can send data over a cellular network. If a doorbell camera can work using a cellular connection, it may even be able to work during a power outage.
Some doorbell cameras use AI technology to discern humans from random objects so you don't get smartphone notifications every time there's movement in front of your door.
You can also choose between battery-powered and hard-wired doorbell cameras. However, with battery-powered cameras, you'll have to make sure to change out the batteries when they get low — the camera will usually notify you.
What to look for when choosing a doorbell camera
There are a lot of different features and specs to consider when buying a doorbell camera. The next few parts of this guide will discuss some of the most important features of home security cameras and explain what they mean.
High resolution
A doorbell camera with a high-definition resolution of 1080p or above will help you get ultra-clear images and video out of your camera so you can easily identify visitors and activity outside your home.
While most doorbell cameras take HD video, most basic models only have a resolution of around 720p HD and can't provide images that are as clear as cameras (which typically shoot in 1080p HD resolution). Some models can shoot in resolution as high as 2560p HD.
High dynamic range (HDR) is another feature that can help your camera achieve better images. Cameras with HDR provide images and video with greater contrast between light and dark areas, making colors appear more vibrant.
Weather resistance
It might seem obvious, but a doorbell camera needs to be able to withstand different weather conditions like rain and snow. And depending on the brand and model, you'll be able to review the camera's specifications that list the range of temperatures the doorbell camera can tolerate.
Since it's on the exterior of your home, though, you want to look for a doorbell camera that's durable enough for the weather in your area.
Field of view
Field of view refers to the width of the image that your camera can pick up. The greater the field of view, the more you'll be able to see on either side of your doorway. Your doorbell camera should have a minimum field of view of around 120 degrees.
If your doorbell camera has a field of view of 180 degrees, you can pick up virtually everything in front of your door and to either side. A large field of view can also allow you to see directly underneath the doorbell.
A smaller field of view (e.g., 90 degrees) means that your camera is limited to only picking up what's right in front of it. While a small field of view won't let you see the area to either side of your door, it might be all you need if you live in a small space like an apartment building.
Night vision
You want a doorbell camera that can protect you at night so you can sleep soundly. That's why it's a good idea to get a camera with infrared night vision.
Cameras with infrared night vision use light-emitting diode (LED) motion sensors to portray an image of the area in front of them. Images and videos recorded using LED are generally clear, but they can only be in black and white.
Some doorbell cameras use spotlights or floodlights instead of LED sensors. When motion detection sensors near your front door pick up movement, spotlights shine brightly. Because the lights illuminate the area in front of your home, security cameras that use spotlights can take color images and videos at night.
However, spotlights are easier to avoid than LED sensors. When a spotlight is activated, a suspicious person can simply stay out of the light to avoid being recorded. LED sensors are more difficult to notice and allow your camera to get a larger field of view at night.
Clip length
A doorbell camera's clip length is how long it will record after it senses movement in its motion zones. Different cameras can have clip lengths as low as 10 seconds or as high as around 90 seconds. Wired video doorbells tend to have longer clip lengths than battery-powered ones.
After taking a clip, the doorbell camera either stores it using local storage (on a micro-SD card) or using cloud storage (on a cloud server). You may need to pay a monthly or annual fee if your camera uses cloud video storage.
Video clips can help you identify suspicious activity around your home. Law enforcement can even use your clips as evidence to help them catch thieves and other criminals.
Mobile alerts
Many doorbell cameras come with a mobile app that can work with your Android or Apple mobile devices. The app gives you a live view of what's going on at your home when you're not there. Whenever the camera detects motion in front of your doorway, it sends a notice of the activity and gives you the option to view it in real time.
For example, if you're expecting an important package that you don't want sitting outside for too long, a mobile alert can let you know when it's been delivered and when you need to head home.
Microphone
It's nice to see what's going on around the front of your home, but without a good microphone, you may have issues communicating with visitors or directing delivery people. A doorbell camera with a microphone allows you to make decisions about how to interact with people who stop by, including calling for help if you see something suspicious.
Many doorbell cameras also come with two-way talk, allowing you to carry on a conversation even if you're home, away, or don't want to be interrupted.
Professional installation
Some doorbell cameras are designed for DIY installation. Most DIY wireless video doorbell cameras use batteries. It doesn't take any wiring expertise to install a battery-powered Wi-Fi video doorbell camera. All you have to do is stick it to your door and activate it.
Wired cameras are more difficult to install. They connect to the wiring of your existing doorbell. Some plug-in doorbell cameras are made for DIY installation and even come with their own instruction video walkthroughs. However, setting up your own wired doorbell may require some knowledge of electrical systems and tools to be performed safely.
It's a good idea to have your smart video doorbell installed by an experienced electrician. A professional installer will make sure you get your camera set up correctly, without damaging your wiring or putting you at risk.
A few doorbell camera providers offer professional installation when you purchase a camera from them. Try using a third-party installer if the camera model you choose doesn't include installation.
Check the warranty for your camera before hiring a third-party installer or doing DIY installation. Some companies have lists of approved installers and may void your warranty if you don't use a professional on the list.
Bonus: Active package protection
Any doorbell camera can monitor criminal activity, but some models can actually help prevent crimes from being committed. For example, the Doorbell Camera Pro from Vivint features a unique theft-deterrent technology called Smart Deter. If the camera detects someone trying to steal a package from your doorstep, it activates an LED ring and 65-decibel (dB) speaker that lets the thief know they've been caught on camera.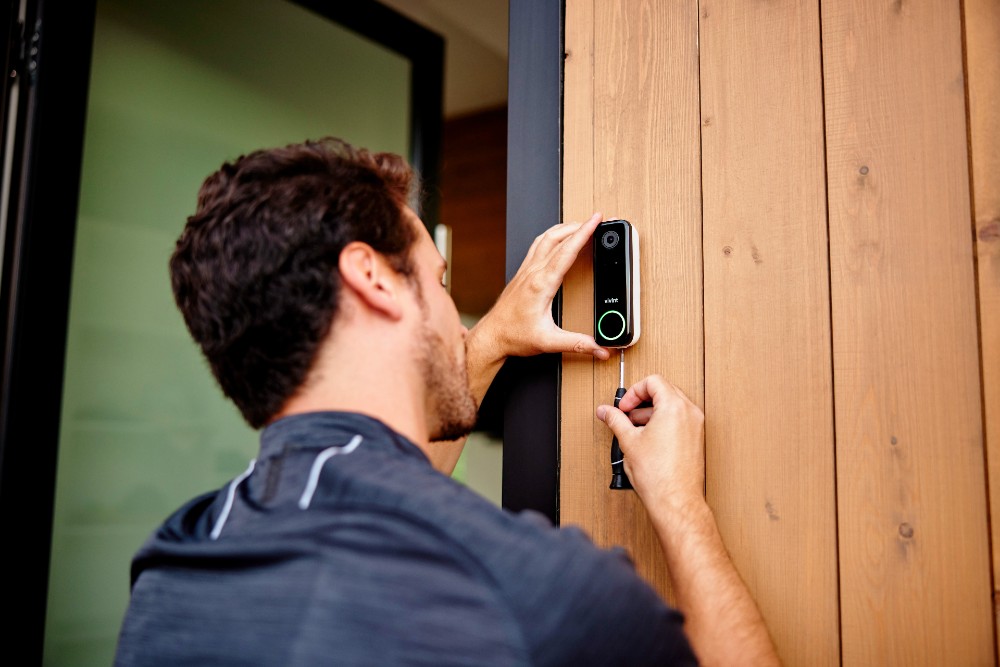 How to choose the best doorbell camera for you
Picking the best video doorbell for your needs is about more than your preferences. Here are a few factors to consider before purchasing a doorbell camera.
Whether you rent or own your home: You might not be able to get a wired doorbell camera if you rent your home or apartment.In that case, you'll likely have to get a battery-powered camera.
What features you need: A camera with anti-package-theft technology, like the Vivint Doorbell Camera Pro, can help keep your purchases safe. If you want the tallest and widest view of your porch, you'll want to get a camera with a 180-degree field of view. If you want the ability to speak with your visitors from anywhere, you will need a doorbell camera with two-way talk.
What you want your camera to be compatible with: If you want your smart doorbell camera to be part of a larger smart home and/or security system, you'll need a camera that works with your other smart home devices. You might also want your camera to work with home automation devices like Google Assistant, Amazon Alexa, Apple Homekit, or Google Nest.
Your budget: Different companies offer doorbell cameras at a wide range of price points. You'll need one that fits your budget. Doorbell cameras can range from just over $50 to around $250 depending on their features. Some providers may also charge annual or monthly fees for monitoring your home.
Are doorbell cameras worth it?
Yes, a doorbell camera is a great tool that can add a layer of security to your home. It gives you the opportunity to see and communicate with visitors even when you're not there. Think of it as a caller ID for your front door — why would you answer the door if you're not sure who it is?
A doorbell camera can deter suspicious activity, like someone trying to take your packages. If a crime happens, doorbell camera footage can help you identify the person. Better yet, doorbell cameras like the Vivint Doorbell Camera Pro can even prevent crime from happening in the first place.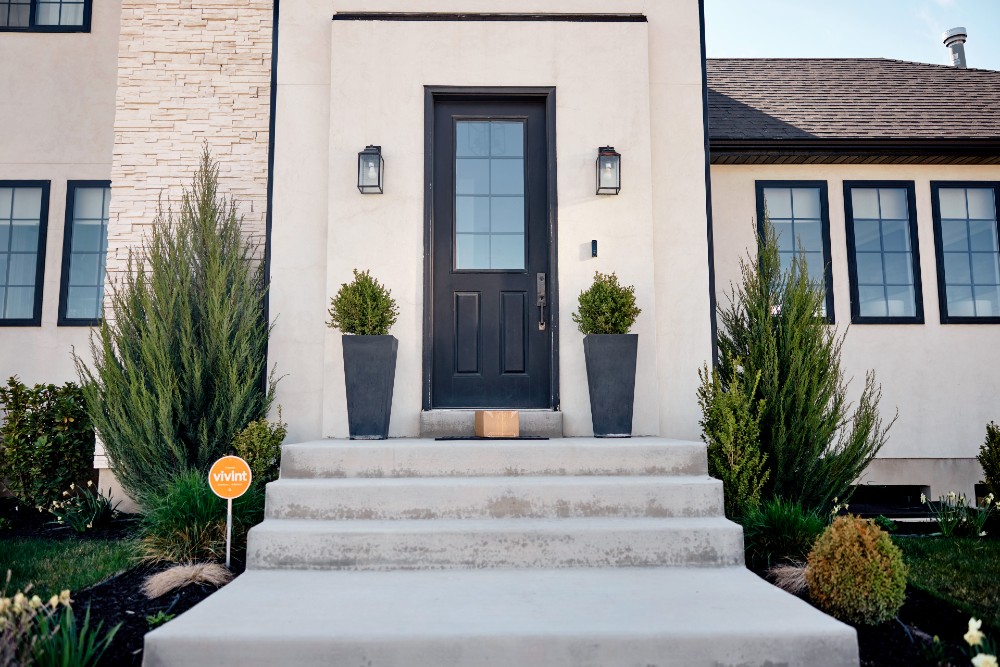 Discover how Vivint enhances your home security
Do you think a doorbell camera would be the perfect addition to your home? See how the Vivint Doorbell Camera Pro can improve your home security. It has great features like a 180-degree field of view, 1080p resolution with HDR, a 1:1 aspect ratio, and an anti-theft function that works to prevent package theft before it happens.
It can also distinguish between people, packages, passing cars, and even swaying tree branches. So, you'll only get notified if there's a visitor or package waiting for you. Talk about smart!
Get the peace of mind and convenience that comes with a doorbell camera and let Vivint help you save time and money by proactively preventing crime from ever occurring. Give us a call at 855.822.1220 today.
A Vivint Smart Home Pro will contact you within 24 hours. Or skip the form and call now: 844.481.8630.
Everything works together
Combine products
for a safer home