Doorbell cameras—you've heard of them, and they're continuing to grow in popularity every year. But how do they actually work? And are they worth the cost?
Take a look at how doorbell cameras function and say hello to the additional control, convenience, and safety they can bring to your home. Keep reading to learn more.
What are doorbell cameras and how do they work?
Simply put, a doorbell camera (sometimes called a video doorbell) is just what it sounds like—a doorbell equipped with a camera. But it's also much more than that—it's a WiFi-enabled smart device with motion detectors, recording capabilities, and a speaker that allows you to speak to the person at the door.
So how does a doorbell camera work?
A doorbell camera connects to your home's existing doorbell wiring and doorbell chimes, as well as your home's WiFi.
When someone pushes the doorbell, it chimes just like a normal doorbell. Some doorbell camera models use motion detectors to sense when someone is at your front porch and then start recording automatically.
A notification is sent to your smartphone via the WiFi connection, alerting you when someone is at the door.
Opening the doorbell camera's app will allow you to watch a live video feed from the camera.

Some doorbell cameras start recording video footage once the doorbell is pressed, or when motion is detected, allowing you to review the footage at your convenience. Because recorded video clips require storage space, you may need cloud storage or removable storage.

Many doorbell camera models also feature a speaker, allowing you to use the app to speak through the doorbell camera to the visitor on your doorstep. If the doorbell camera also includes two-way talk functionality, you can see and have an active conversation with your visitor.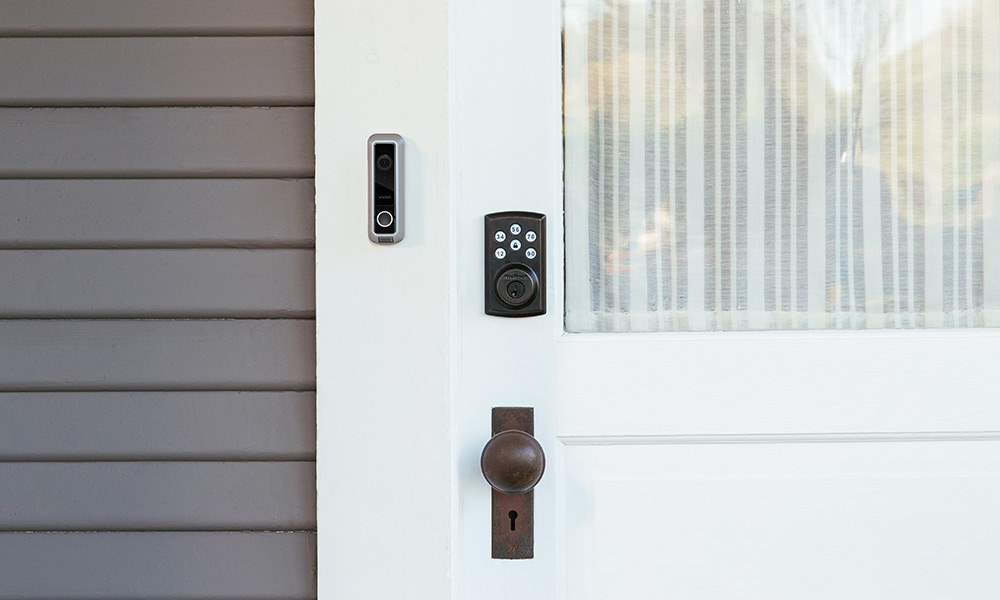 Why should I add a doorbell camera to my home?
If you're like most people, you may not answer your phone if you don't recognize the number on the caller ID. Many people now feel the same about their front door—why would you answer it without knowing who is there?
A doorbell camera acts like the caller ID for your front door, letting you see who's there without actually opening the door or peering through a peephole. It's a must-have for anyone interested in improving the security of their home.
Take a look at just a few of the benefits of a doorbell camera:
Choose whether you want to answer the door or not
A doorbell camera helps provide assurance and peace of mind for anyone who's uncomfortable answering a door without knowing who or what is on the other side. Instead of wondering, "Who could that be?", you'll know immediately.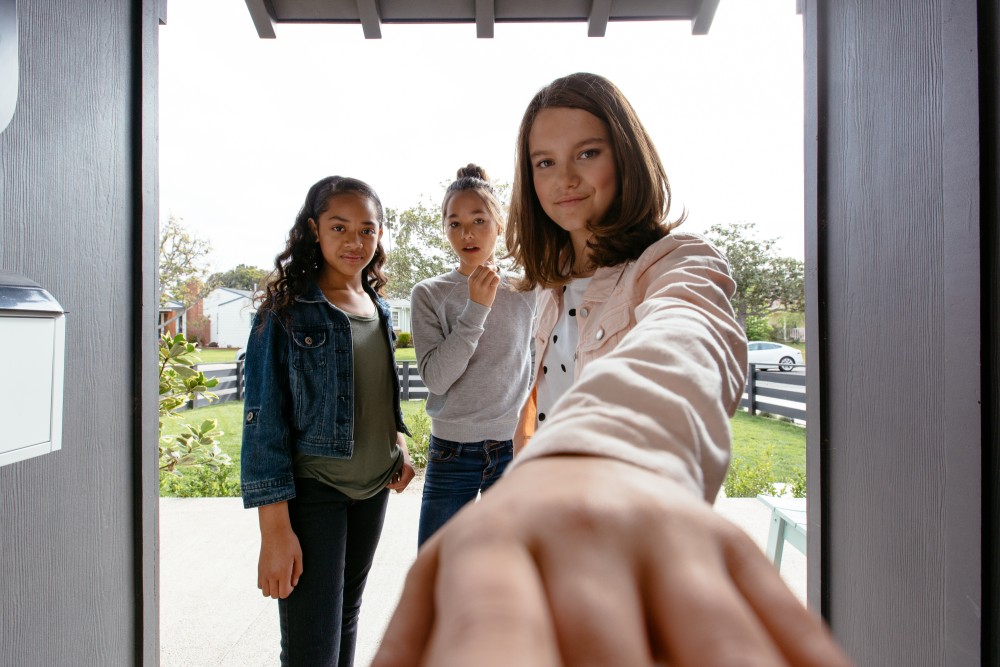 Speak with visitors from anywhere with two-way talk
Say you're at work or out running errands and you get a notification saying someone's at your door. You can "answer the door" simply by logging into the app on your smart phone.
Using the app, you can also have a two-way conversation with the visitor while seeing what they're doing. So you can ask them what they need or tell them to come back later.
Find out when packages arrive so you can keep them safe
One survey of online shoppers found 30% of shoppers have had a package stolen from their front porch. With a doorbell camera, you'll be able to see when packages arrive and keep them safe, whether it's telling the delivery person to put the package inside the garage or reaching out to a neighbor to have them pick it up for you. Doorbell cameras are also a useful tool in helping police nab porch pirates by recording video footage of package theft.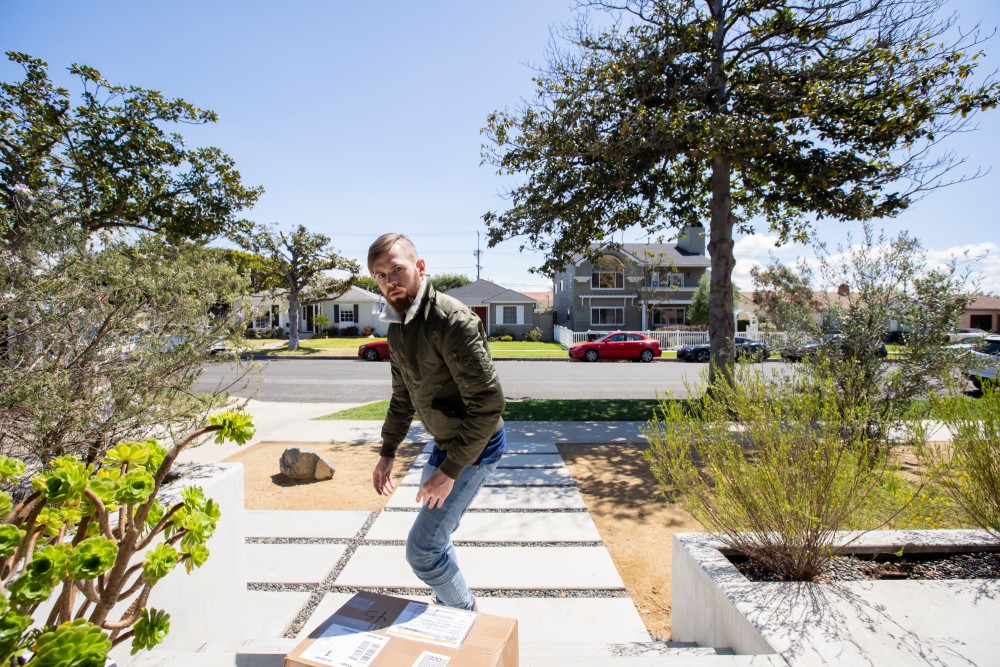 See your entire doorstep
Unlike a peephole, which gives you a limited view, a doorbell camera provides sweeping wide-angle views of your front porch and doorstep, so you can see visitors as they approach and watch what they do once they're there.
View movement at night
Many doorbell cameras also provide night vision, so you can see movement at night even without a porch light on.
Doorbell cameras from Vivint Smart Home
There are dozens of doorbell cameras on the market today varying in price, functionality, and features. This can make your decision of which doorbell camera to get a bit overwhelming.
But the truth is that a doorbell camera from Vivint Smart Home is a smart choice thanks to its advanced features and integration with a complete smart home system.
A Vivint Doorbell Camera includes all the standard features you'd expect from a smart doorbell and then some, including:
Live and recorded video, so you can view footage in real-time or watch it later.
HD video resolution.
Microphone and speaker that enables two-way talk.
Smart vision detection that recognizes people—not trees, cars, or other inanimate objects so you only get notified for events that matter.
Remote access and control with the award-winning Vivint Smart Home App.
Notifications on your smart phone.
180-degree HD lens for detailed views of your entire doorstep.
High-powered IR LED night vision.
Minimal, aesthetically-pleasing design that blends with your home's exterior, which means your doorbell camera actually looks like a doorbell.
View clips of your camera activity from your smartphone app.
Auto-recording feature begins before someone rings the doorbell.

The value of an integrated smart home
A standalone doorbell camera is great. But if you really want to get the most from a doorbell camera, you should make it part of a complete smart home.

A fully integrated smart home system allows all your smart devices to seamlessly work together, making your home and life more convenient and secure.
When your doorbell camera is part of a complete smart home, it provides even more benefits, including:
The ability to see who's at your door from your Smart Hub or while you're away with the Vivint Smart Home app.
A unified smart home app that makes it easy to let visitors or delivery people inside by unlocking your front door's smart lock remotely or by opening your garage door from anywhere via your app.
A professionally installed system that just works (rather than taking the frustrating DIY route) with professional support available any time you need it.
24/7 home security monitoring means your home is being watched over at all times.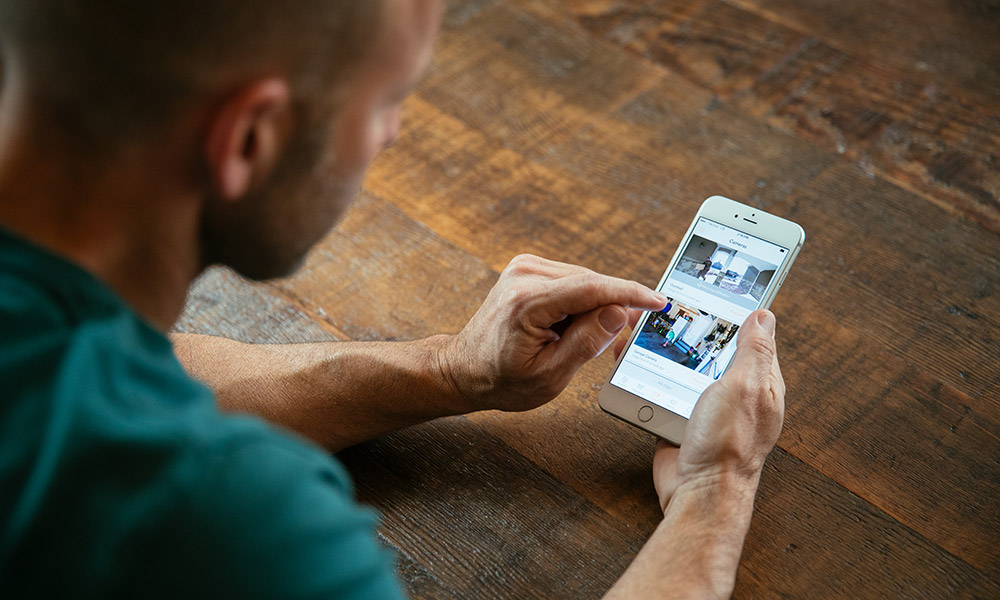 Make a complete smart home with Vivint
A doorbell camera from Vivint gives you convenience, added security, and peace of mind.
To see for yourself how a doorbell camera —and a smart home—can make your home a smarter, safer, and more convenient place for your family, contact one of our Vivint Smart Home Pros at 800.646.1469 for a free quote today.