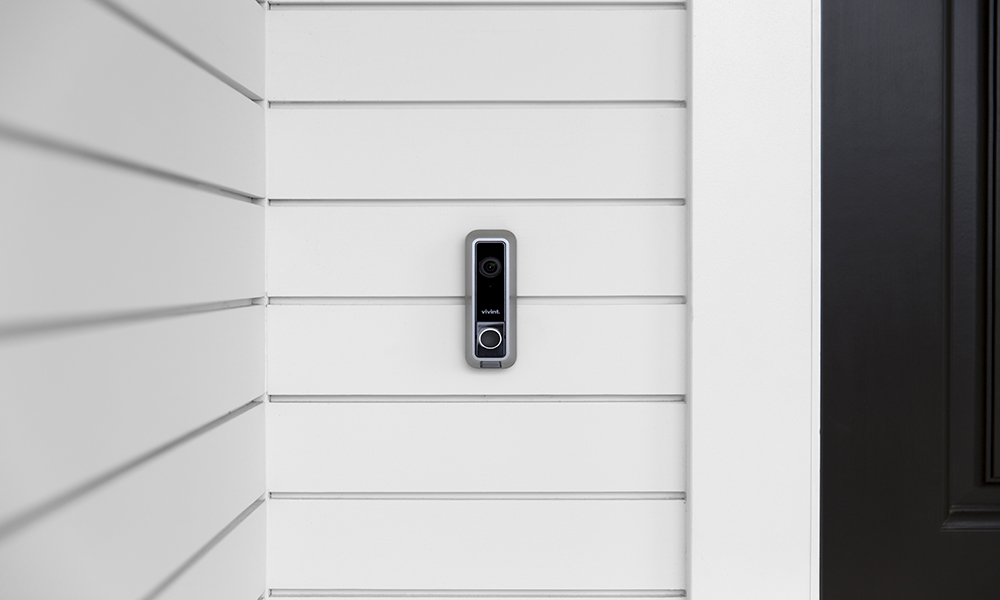 A doorbell camera is a lot like an outdoor security camera, but it's so much more. It's also a great way to greet guests, accept packages, and monitor who comes and goes from your home.
There's plenty of evidence that outdoor security cameras are great crime deterrents. But what about doorbell cameras?
Do doorbell cameras decrease crime?
Currently, there aren't any hard-hitting statistics on how the doorbell camera specifically has affected the overall crime rate.
We do know that outdoor security cameras have a measurable effect on deterring crime, however, and doorbell cameras are very similar to outdoor cameras. They are clearly visible to visitors, you can view them remotely, and they can record high definition footage in real time.
In fact, a doorbell camera's many features combined with other smart home technology makes it a powerful security tool for your home that can provide a fantastic range of benefits: peace of mind, convenience, and most importantly, the ability to deter, detect, and prevent crime from happening on your property.
Take a look at these common crimes to discover how a smart doorbell camera can prevent them from happening on your property.
Larceny
Larceny (also referred to as property theft) is too common for comfort these days. Recent reports claim that more than 25.9 million Americans have had a package stolen from their front step—but packages aren't the only goods that are being stolen.
Lawn chairs, gardening equipment, outdoor decorations, and even potted plants have been swiped. With a highly-visible doorbell camera, you can deter these porch pirates before they make off with your personal belongings and packaged deliveries.
If you have a Vivint Doorbell Camera Pro installed, you'll be alerted anytime someone approaches your front door, even if they don't ring the doorbell. This way, if you do notice someone on your porch, you can use the two-way talk feature to scare them off.