Looking to be more festive than ever this year? We've got your porch covered. With the Vivint Doorbell Camera Pro's holiday chimes your guests can be welcomed to your home with holiday spirit from the moment they ring your doorbell.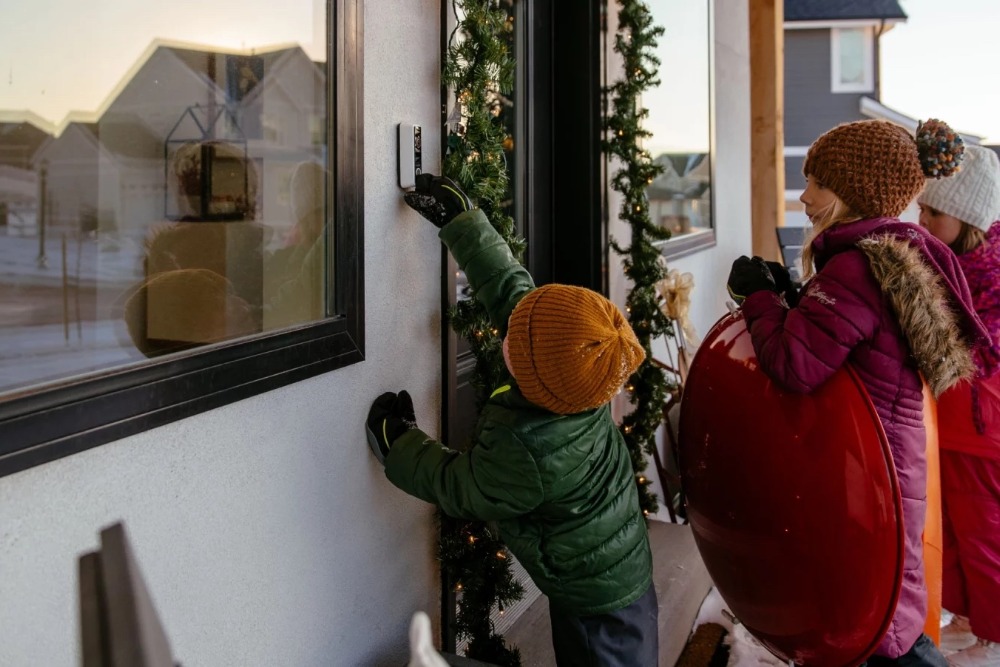 First, what is the Doorbell Camera Pro?
In short, the Vivint Doorbell Camera Pro is the smartest doorbell camera on the market. It offers customizable surveillance, its field of view and night vision is unmatched, two-way audio, motion detection, and notifications sent directly to your phone. And most of all, it boasts Smart Deter technology that doesn't just record crime but proactively prevents it. A seamless integration with your Vivint home security system gives you more control and protection than ever before – right at your front door. But that's not all, the Vivint Doorbell Camera Pro isn't just the most effective doorbell camera in the smart home industry, this holiday season it's also the most festive.