It's no wonder 83 million households in the US have at least one smart home device—they make life safer and more convenient for everyone inside.
Among those devices, doorbell cameras consistently rank among the most popular. These security cameras double as doorbells, are simple to operate, and let you keep an eye on your front door at any time. 
If you're in the market for a smart doorbell, you've probably noticed there are many different models to choose from. Of those models, the Vivint Doorbell Camera Pro is a stand-out. It's loaded with many features that have not only helped our customers feel safer at home but help protect them and their property.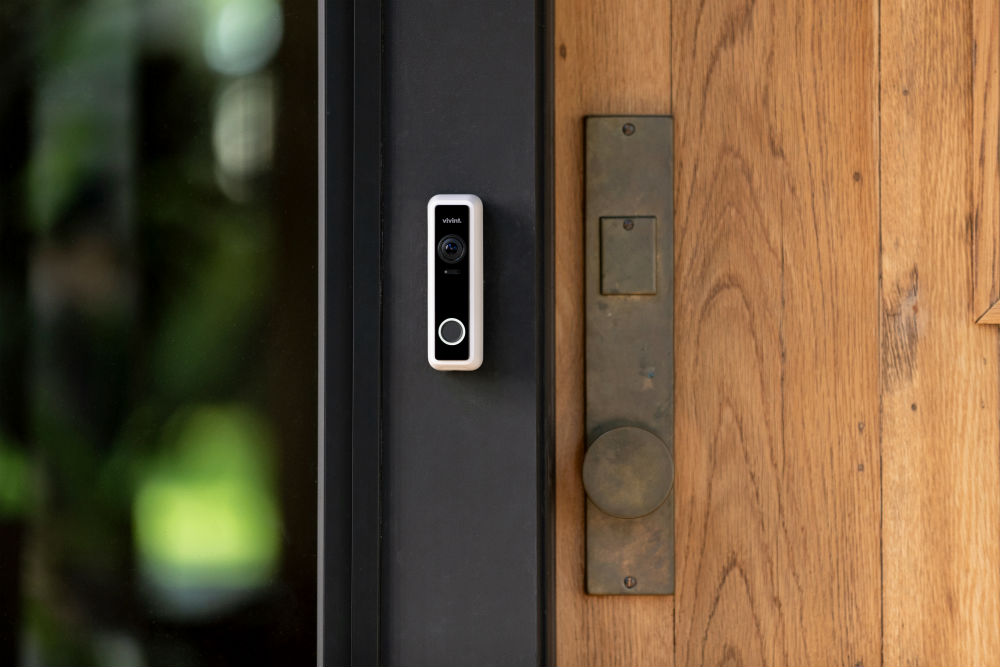 Vivint Doorbell Camera Pro reviews
Our customers have some pretty compelling stories about their Doorbell Camera Pro. Read on to find out why they love their cameras. 
Catch porch pirates and other mischief
"I moved to a new area and had only been there a month when 3 boys stole a package delivered by FedEx. I was able to see what time they stole my package and my doorbell camera got an excellent look at their faces. I reported the theft to the police and was able to (with the help of neighbors) identify the children. Having the doorbell camera makes me feel much safer, and I like that when motion is detected it notifies you. My doorbell is positioned to see everything and without it, I would have lost out on $200 worth of merchandise." - Raquel S., Louisiana
"I recently received a package from UPS while I was not home. I was able to see it on the camera, however, the UPS guy didn't ring the bell! Someone stole the package from my front stoop. I was able to share the recording of the thief with UPS and the police and was able to get a new order from the company." - Charlene S., New York
"I had neighborhood kids who thought it would be fun to ring doorbells at 2:00 in the morning. The video doorbell recorded the entire thing and I was able to connect with parents to get them to stop!" - Victoria B., Georgia