An outdoor security camera system is a great way to protect your home and property, even if you're hundreds of miles away.
Outdoor cameras are designed with security in mind, and outdoor cameras record live video footage of your property's surroundings, detect lurkers, and send motion alerts to warn you about movement in the area.
Modern outdoor security cameras, like the Vivint Outdoor Camera Pro, even come with HD resolution and infrared LED color night vision, so you have a 24/7 view of your home — regardless of the weather, temperature, and sunlight.
In this guide, we discuss the most important camera features to look for to help you choose the best exterior security camera for your needs.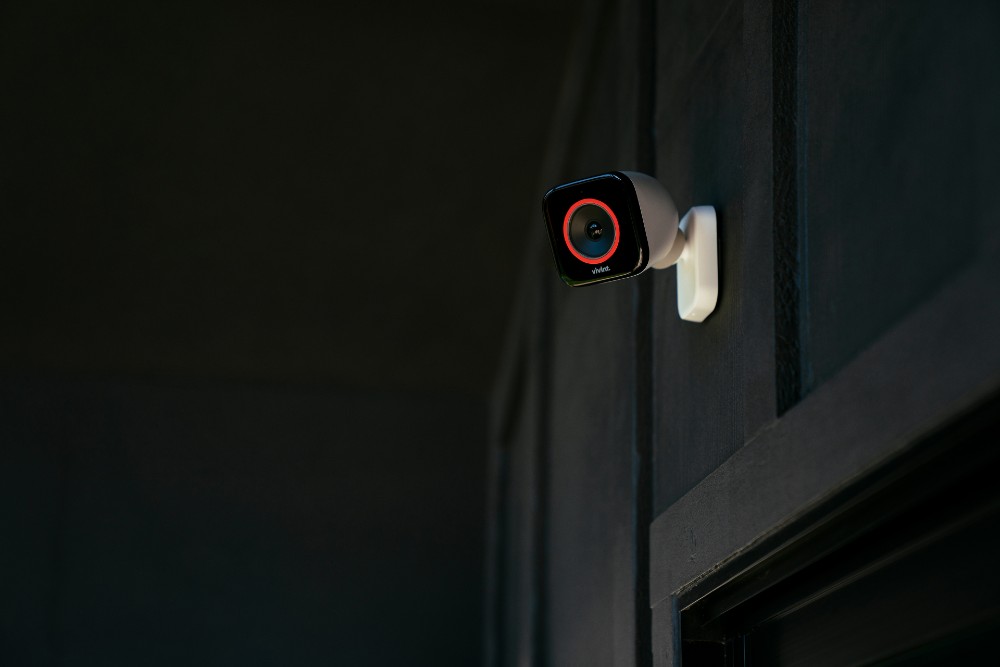 How do outdoor security cameras work?
Outdoor security cameras are integral in protecting your property. But how do they work?
Thanks to technology, today's wireless outdoor security cameras use your home Wi-Fi network to capture live and recorded footage of your home. Many outdoor security cameras are smart — meaning they're equipped with AI features like motion and sound detection.
For example, Vivint's Smart Deter system automatically plays a loud sound and illuminates an LED ring if lurkers are detected on your property.
You can use a mobile app, like the Vivint app, or a home hub, like the Vivint Smart Hub, to view the live or recorded footage using an internet connection. Your device is also your control panel when it comes to repositioning your outdoor security camera for a better view, adjusting its settings, and switching it on or off.
Sounds easy, right?