It used to be that outdoor security cameras were only really used for businesses or homes of the rich and famous.
Today, however, technology has come a long way, making outdoor cameras available for home and budgets of all sizes.
With so many choices, it can be difficult to narrow down the right camera for you. This guide will help you understand the different types of outdoor security cameras and features available.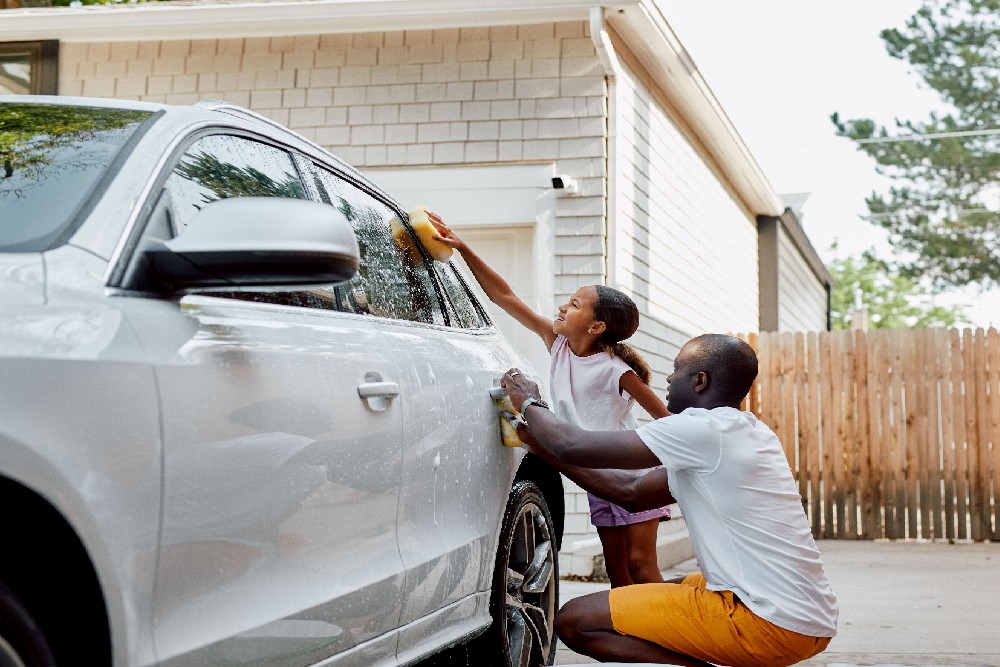 Outdoor security camera basics
When it comes to security cameras in general, they can be broken down by indoor, outdoor, and doorbell cameras. There are some key differences between indoor and outdoor cameras to keep in mind.
The type of materials used to make and house the camera is one of the main differences. Outdoor cameras need to be able to withstand more extreme temperatures, rain, and snow, so they are typically housed in weather-proof casing. Indoor cameras, on the other hand, are more lightweight and don't need to protect against the elements.
Where to place outdoor cameras
The placement of your outdoor cameras is key—after all, they won't do much good if they're not capturing what's really going on around the outside of your home.
But before you can decide where to put them, you need to determine what you want them to keep an eye on. Some of the most common things people use their outdoor cameras to keep an eye on include:
Monitoring the back of the home, which may be more vulnerable
Keeping an eye on outbuildings, like sheds and garages
Viewing side or basement entrances, which may be more vulnerable to break-ins if they're hidden from view
Monitoring your driveway, fences, or the perimeter of your home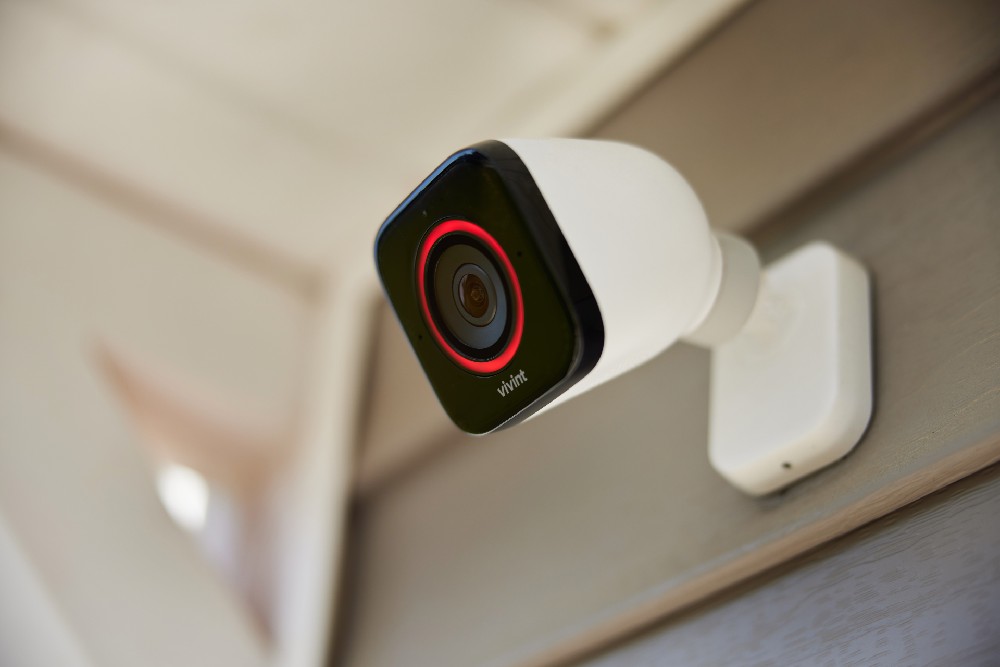 Where you mount your camera will also depend on other factors, including:
Video quality. Ideally, an outdoor camera will have a higher resolution (at least 1080p). A camera that has lower resolution will need to be placed closer or lower to the areas you want to monitor.
Range. The camera's field of view will also help determine placement. With a camera that has a wider range, like 180 degrees, you'll have more flexibility for placement.
Camera housing. Most outdoor cameras are weather-proof, but that's not the same as waterproof. If you live in an area that gets a lot of rain or extreme temperatures, make sure you don't expose it to the elements without the proper protective housing.
As a general rule, some of the best places for outdoor cameras include views of:
Doors and windows (These are the two most common entry points for break-ins.)
Garage and driveway
Outbuildings such as sheds or detached garages, which may house expensive tools
Any area you want to see day or night, such as animal kennels or ponds
As you scope out your property and decide where you want to put your outdoor cameras, you might realize you need multiple cameras to cover all areas you want to keep an eye on.
Hidden vs visible?
Another factor to consider when deciding on camera placement is whether you want your camera visible or hidden. There are pros and cons to each:
Hidden cameras may catch a burglar or vandal in the act simply because they don't know they're being watched, and a savvy criminal can just choose another way to break in if they see a camera. Hiding your camera also won't interfere with the aesthetic of your home, if you don't like the way visible cameras look.
Visible cameras, on the other hand, provide one of the most powerful deterrents for burglars—one study of incarcerated burglars found that the majority looked for things like surveillance cameras and security signs when deciding whether to break in and were more likely to skip homes with cameras.
Ultimately, the decision to hide your camera or keep it in plain view is a personal preference. But like the study above shows, the mere presence of one can help prevent a crime on your property before it even begins.