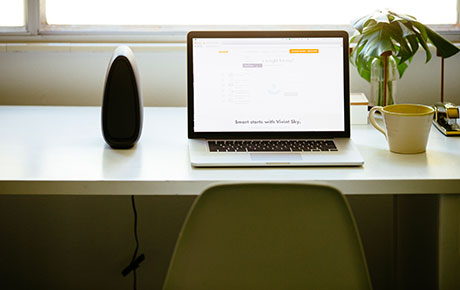 As a leading smart home technology provider, Vivint is proud to offer the newest and most innovative cloud storage solutions on the market. With their dedication to redefining the home experience through the use of intelligent products and services, Vivint "delivers services through a cloud-based platform that integrates a wide range of wireless features and components to provide simple, affordable home security, energy management, and home automation."
In yet another bold and innovative move, Vivint acquired a cloud storage start-up company called Space Monkey, whose humble beginnings as a Kickstarter campaign gave birth to a unique consumer-focused cloud storage solution.
The Fit between Smart Home Technology & Cloud Storage Solutions
Considering the vast amount of information that smart home technology collects to provide its unique and innovative solutions, it is little surprise that new data storage solutions are also in order. According to co-founder Alen Peacock, "As we move into the smart home, we're suddenly producing prodigious amounts of data. The Space Monkey technology can really augment the smart home."
While most smart home companies use some Amazon-hosted cloud servers, Vivint's acquisition of Space Monkey offers completely different cloud storage solutions. According to co-founder Clint Gordon-Carroll, "It doesn't take a rocket scientist to see how storing data fits into the smart home; think about storing all the video captured on security cameras."
The Innovation behind Space Monkey Cloud Storage Services
As the most commonly used data storage solution, data centers are well known for their high-cost requirements in power, infrastructure, cooling, and bandwidth. Unlike many cloud storage providers, Space Monkey eliminates the costs and needs associated with maintaining a non-energy-efficient server farm. Instead of using a remote server farm to sync up all of your files, Space Monkey uses a network of hard drives located in the customer's home to store the data.
Unlike using an external hard drive, the small Space Monkey hard drive becomes a "distributed cloud" by linking up to all other Space Monkey hard drives. This means that, even if your hard drive breaks down, your files will still be stored and backed up on Space Monkey's thousands of hard drives around the world.
Unlike cloud storage solutions that simply rent out Amazon servers, Space Monkey actually manufactures hardware. This means that the initial investment is slightly higher; however, the service is much cheaper than its competitors in the long run. While most cloud storage solutions cost about $100 per year for 1 terabyte of storage, Space Monkey costs $200 to start (for the hard drive) and $50 per year thereafter for the same terabyte of storage.
The result? A cloud storage solution that offers both remote network backup and local storage for the highest level of functionality, data security, and redundancy. Vivint's cloud storage services are fast, secure, on everyone's devices, automatically backed up, easy to share, and accessible from anywhere.