Imagine a home that turns on the lights for you when you unlock your doors, knows when you're on your way home and automatically heats or cools your home for you, or locks your doors for you when you leave for the day. 
With home automation, this is a reality. And better yet, home automation can allow you to transform any home into a smart home, making it a more comfortable, convenient, and safer place to live. 
Here's how it works.
What is home automation? 
Home automation integrates the smart devices within a home, allowing for automatic or remote control of different devices and settings. With a home automation system, your home has the power to adjust the temperature, lock doors, control lighting, or arm your security system, to name a few.
You can also manage your home via your smartphone or even through voice control. A home automation system simplifies various tasks around the house for greater convenience, comfort, and safety.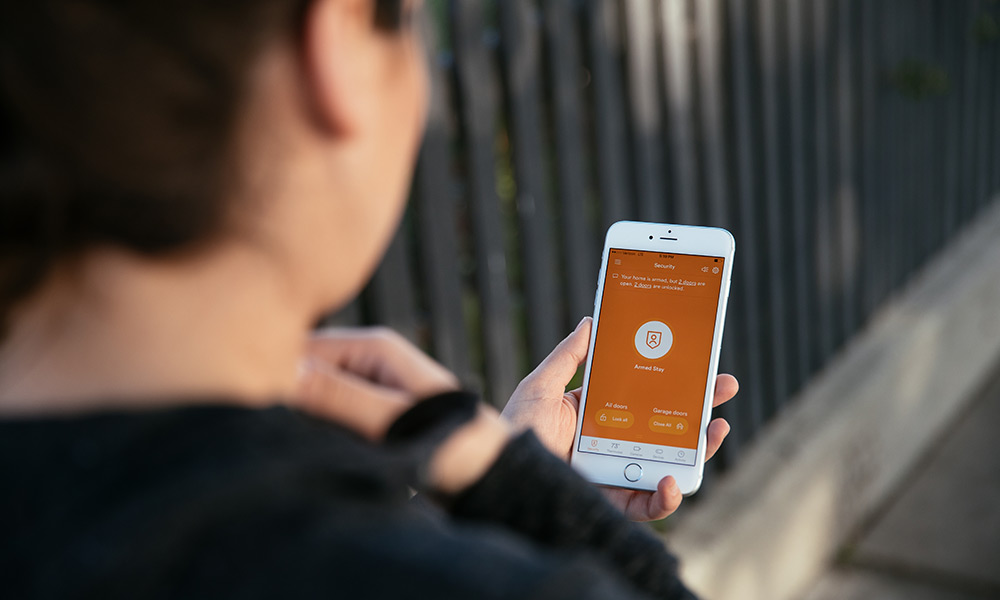 What about smart home?
A smart home takes home automation to the next level via smart devices that are interconnected through the Internet, working together to complete tasks. Smart homes also feature devices with artificial intelligence that are able to learn your behaviors, transforming sensor information into experiences that match your needs, and simplifying your daily routines.
Smart devices 
In order for home automation to work, you need smart devices. These are products that connect via WiFi or a protocol like Z-Wave. You can control your smart devices with your phone and set them up to perform various functions automatically.