If you live in an area that tends to get a lot of snow and moisture, the early signs of spring are likely a welcome relief after a cold, snowy winter.
While many may be happy to trade winter's ice and snow for warmer weather, that warmer weather comes with an increased risk of flooding.
But April showers don't have to mean flooded homes and water damage. Read on to find out how you can help prevent floods during the rainiest times of the year.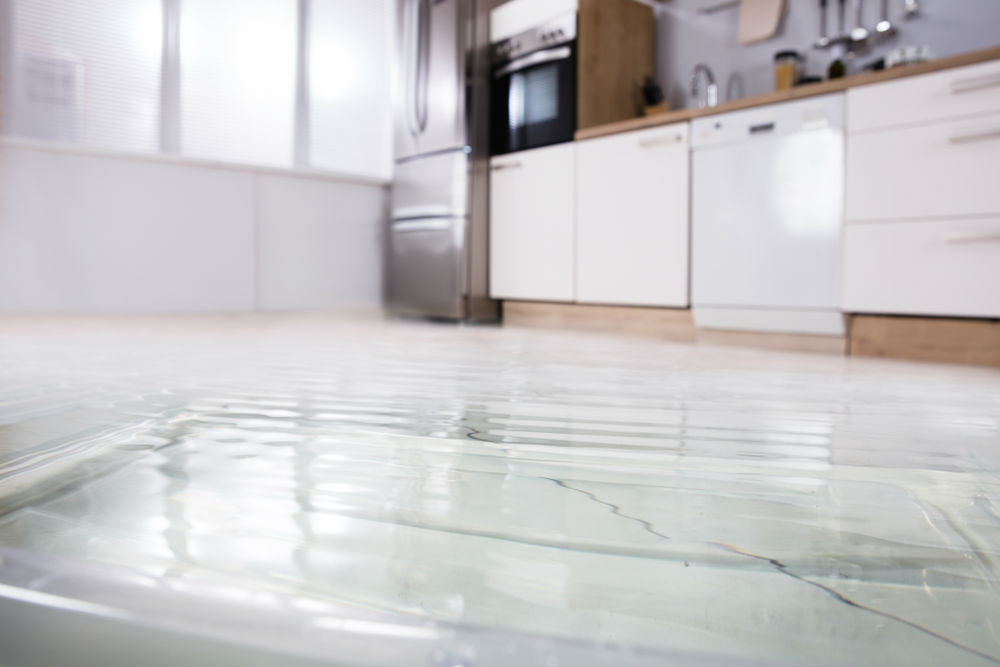 Spring flooding dangers
There's no question floods can be dangerous. According to the Red Cross, floods and flood debris cause 90% of the damage related to natural disasters and are responsible for at least 100 deaths a year.
Floods are also expensive, and it doesn't take much to cause significant damage; just one inch of flood water can cause $25,000 in water damage.
Just one inch of flood water can cause $25,000 in water damage.
A number of factors can lead to flooding, including:
Spring thaw. Areas of the country that receive heavy snowfall during the winter are susceptible to flooding. As the weather warms and snow melts, the water runs into lakes and rivers, causing water to spill over the banks which leads to flooding.
Rain. In most parts of the country, rainfall is at its heaviest during the spring and early summer (though in some Southern and coastal states, the wettest season is winter). Heavy rainfall, especially when combined with the spring thaw, can also increase flood risk.
Flash flooding. The most dangerous type of flood, flash flooding, occurs quickly. These are caused by heavy rainfall, thunderstorms, or dam and levee breaks.
Flooding occurs everywhere in the United States, from the rainiest areas to deserts, which means that no one is exempt from spring flooding dangers.
Areas that receive heavy rain and snowfall, including the Northeast and the Midwest, have the highest concentration of flooding.
Interestingly, urban areas also tend to have high amounts of flooding. This is because they have larger amounts of pavement, so there is less ground to absorb water and fewer streams and rivers for it to run off to.
You can find out if you live in a flood plain by checking out FEMA's flood maps.
Spring flood prevention tips
Even if you live in an area prone to flooding, you can take measures to keep your home and family safe with these spring flood prevention tips:
Consider flood insurance. Don't make the costly mistake of thinking your homeowner's insurance covers environmental flood damage; only flood insurance will do that. Most flood policies take 30 days to go into effect, so make sure you get coverage before the spring flood season begins.
Redirect or extend your downspouts. Your downspouts should always point away from your home's foundation and window wells. You can also purchase extenders that drain gutter water further away from your home. This can help prevent water from seeping into your basement.
Get a flood sensor. A flood sensor is a simple device that can help you prevent basement flooding by monitoring levels of moisture in your home and alerting you so can act quickly in the event of a flood. Flood sensors are ideal for basements, laundry rooms, and bathrooms.
Protect your home from flash floods. Flash flooding can occur in less than 6 hours, so pay attention to local flood warnings and weather alerts and act quickly. If you are in the line of flash flooding, you can help mitigate damage by moving rugs and furniture to upper levels of your home, shutting off electricity at the breaker panel, and putting major appliances (especially your AC unit, heaters, washer and dryer) on concrete blocks.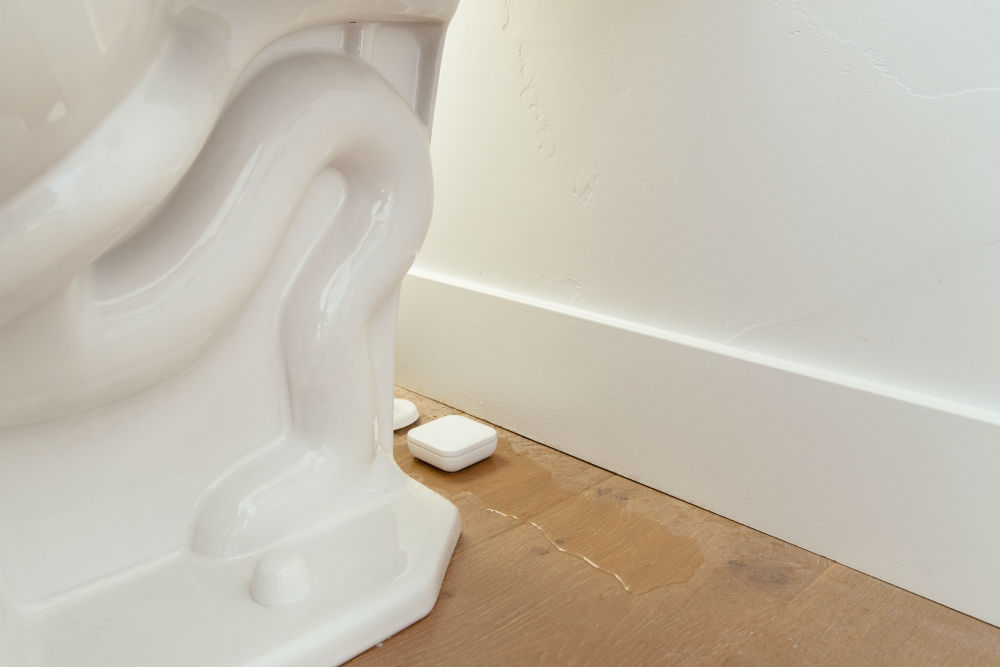 Flood precaution checklist
Late winter is the perfect time to take precautions against flooding and water damage. A flood precaution checklist like the one below will help you if you're unsure what measures to take to protect against flooding, what areas of your home need the most attention, and what to do in the event of an emergency.
Use this flood safety checklist to help you find out if you're prepared for a flood:
I have a flood sensor in my basement.
My property meets NFIP requirements for floodplain management.
My basement has a sump pump to pump excess water away from the home.
I have a working radio or TV that I can tune into for flood warnings and weather alerts.
I have an emergency evacuation plan in place for my family and pets.
I know how to turn off propane systems and the electricity in my home to reduce the risk of fire.
I have cement blocks I can put appliances on if flooding occurs.
Flood detection systems
Flood monitoring is crucial during rainy weather and areas prone to spring flooding. FEMA provides wireless emergency alerts for severe weather and flash flood warnings, which are delivered automatically to your mobile device as long as you have emergency alerts enabled.
Each state's transportation department also communicates information to help you avoid flooded roads, either through roadblocks, freeway signage, or local alerts.
Flood warning systems are an important part of preventing flooding and water damage in your home, too. This goes for spring flooding as well as flooding caused by broken pipes or appliances.
A flood detector helps monitor moisture levels in the home, alerting you on your smartphone if levels begin to rise. This can help you act quickly to mitigate damage by turning off water or, in the very least, removing valuables from harm's way.
Choosing a flood sensor
The truth is there are many flood detection systems and flood sensors on the market. These small devices consist of two metal probes that set off an alarm when water touches them. However, a Vivint Water Sensor when integrated with a Vivint Smart Home system is the best option out there.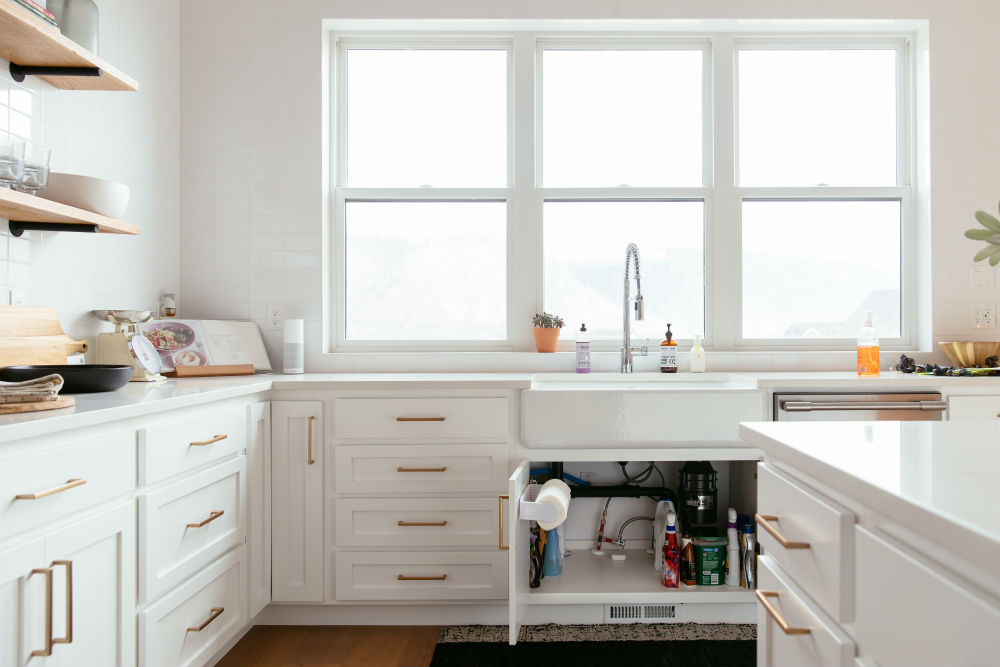 This is because you'll receive a notification on your phone, no matter where you are, the minute water is detected. And even if you're not home, you can open your front door via a smart lock to let a repair person inside to fix the issue.
By placing Vivint Water Sensors in areas with high risks of flooding, such as basements, laundry rooms, bathrooms, or by your sump pump, you can rest easy knowing your home is safe.
Keep spring floods at bay with a Vivint Smart Home
Spring flooding happens, but it doesn't have to negatively impact your home. A Vivint Smart Home equipped with flood sensors can help you stay connected to your home no matter where you are, so if water levels start to rise, you'll be the first to know and can take action to prevent or minimize water damage.
Our Smart Home Pros can help you customize a system that meets your specific needs and concerns. Contact us today at 800.646.1469 for a free quote.