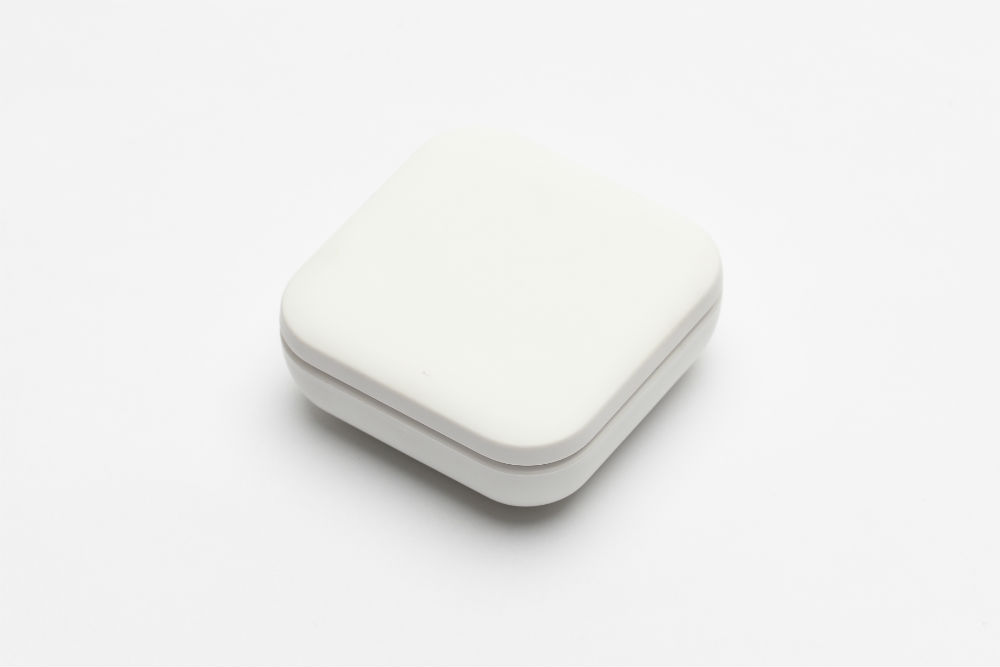 A flood sensor is a small device that detects moisture levels to monitor for potential flooding in your home. At Vivint, our models also monitor the temperature, to guard against possible freezing. While a flood sensor won't warn you about a flash flood caused by a storm—that's what the weather service is for—it is an important safeguard against leaky pipes and broken appliances that could cause water damage in your home.
Monitoring moisture levels in your home
When a leak develops, your home can flood in just a few minutes, depending on the severity of the leak. Our water sensor, however, will detect the leak and notify you as soon as water levels begin to rise. Integrated with your smart home automation system, the flood detector will send push notifications to your phone or tablet. From there, you'll be able to investigate the potential issue and take any appropriate action needed to prevent flooding.
Keeping an eye on the temperature and humidity in your home
Our flood sensors will also monitor the temperature in your home. You can select from five temperature ranges, so you can ensure the pipes in your basement don't burst or make sure your home stays warm enough for your pet. Should the temperature ever fall outside of the range you specified, the temperature sensor will send you an alert. Since it integrates with our smart thermostat, all you have to do is remotely access your thermostat and adjust your home's temperature.
Preventing disasters all over the house
These sensors are useful in any room that has pipes or water, or in areas of your home that aren't well heated and insulated. Many homeowners use the water alarm feature to ensure that they know immediately if their washing machine, bathroom plumbing, or dishwasher starts leaking. The temperature setting can be especially helpful in garages and basements, as well as in bathrooms and laundry rooms that have an exterior wall where water could enter from the outside.
Flood sensors are easy to use
Like all of our sensors, our flood sensors are easy to use. Once they're installed, you don't need to worry about them, and you may even forget they're in your home. Since a wireless flood sensor is so small and sits on the floor, it is hardly noticeable. Additionally, the battery life of a water sensor will last for up to 10 years, so you can place them in inconspicuous areas.
Should anything ever happen to the flood detector, such as a cat batting it, you'll receive a tamper alert. All you need to do is go to the device and make sure it wasn't damaged. If you have any trouble resolving a tamper alert, our customer care team is happy to help you.
Flood sensors are small, but they could save you from a big problem. If you'd like to learn more about how flood sensors could protect your home, or if you have any questions about integrating them into a smart home, give us a call. One of our knowledgeable representatives will be happy to answer all of your questions.