When it comes to water damage, it doesn't take much to cause major—and expensive—consequences. In fact, just an inch of water can cost more than $7800 to repair.
One of the best ways to mitigate flood risk is to install water sensors in your home.
The Vivint Water Sensor is an essential part of a smart home system that can detect moisture levels and temperature and alert you to the presence of water or freezing temperatures, helping you keep damage at bay.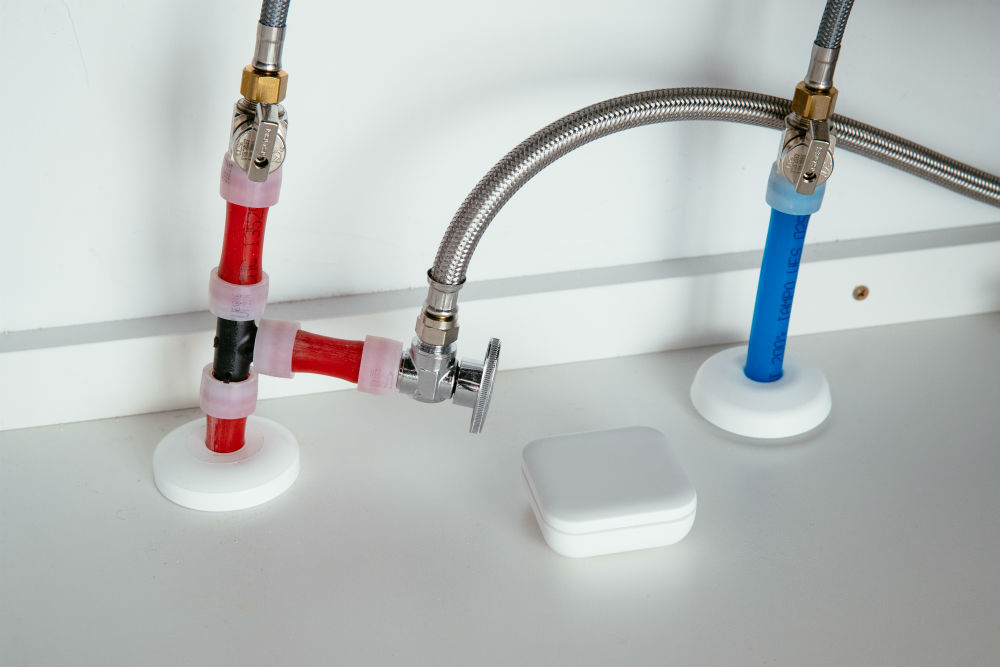 What is a water sensor and why do you need one?
Flood or water sensors are small devices that are placed near areas in your home that are prone to flooding or leaks. If water is detected, it will sound an alarm so you can act quickly, before the problem gets out of hand. (Keep in mind that water sensors won't alert you to a flash flood—the National Weather Service will do that for you).
Water sensors can help save against costly water repairs that are caused by leaks or burst pipes.
Think about the number of appliances and tasks in your home that rely on the use of water every day. From washing clothes and dishes to showering and even brushing your teeth—the amount of water flowing through your pipes each day can be up to 100 gallons per person, per day.