When it comes to home damage, nothing is more expensive than water damage. Water damage occurs more frequently than fire, burglary, or any other home loss reported to insurance, and it's also common—non weather-related water damage accounted for more property losses than any other cause.
It's also expensive to repair. The average water damage claim is just over $11,000, and gets pricier the longer the leak goes unnoticed—according to FEMA, just one inch of water can cause over $25,000 in repair costs.
Luckily, there's a way to prevent this. Water sensors are a must-have for any homeowner, detecting water in your home so you can stop leaks before they cause serious damage. Read on to find out how these devices work, where you should put them, and why the Vivint water sensor is the best choice.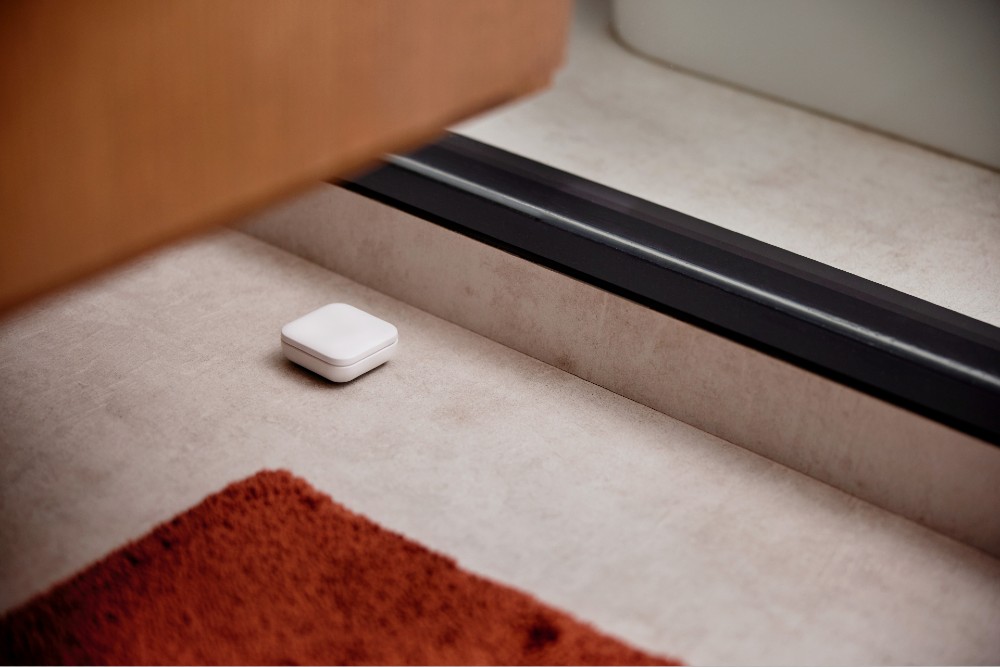 Main causes of water damage in a home
Some of the most common causes of water damage inside a home include:
Plumbing issues: Leaking or burst pipes, faulty water heaters, leaking toilets, clogged drains, and other plumbing problems can lead to water damage in your home. This is often one of the most common causes of water damage in homes.
Weather: Freezing weather can lead to burst water pipes and subsequent water damage. When water inside your pipes freezes, it expands. This can cause cracks in the pipes or joints. Heavy rainfall, flooding, hurricanes, and other weather-related events can cause significant water damage in a home.
Appliances: Dishwashers, washing machines, refrigerators, and other appliances that use large amounts of water can also malfunction and cause water damage. This can be due to faulty hoses, clogs, or other issues.
Human error: Accidents happen, especially when you're busy or have curious children in the house. Sometimes people can lead to water damage in your home. For example, you may accidentally leave a faucet running, or your little one might see how many of their toys they can flush when you're not looking.
The damage that water causes isn't always as obvious as a puddle on the floor. Water can seep into the walls, floors, and ceiling and cause damage that is not visible. Over time, this hidden damage can lead to structural problems and mold growth, posing serious health risks to the occupants of the home—not to mention expensive problems.