When you think of home security systems and alarms, if you're like most people, burglar alarms and smoke detectors are probably the first thing to come to mind. But what about other threats to your home?
When it comes to damage to your home, water damage ranks as one of the most expensive and common. It's also easy to overlook, especially in areas of the house that you don't visit often, like utility closets or basements—unless you have Vivint Water Sensors.
Read on to learn more about how Water Sensor works, what it does, and what our customers have to say about it.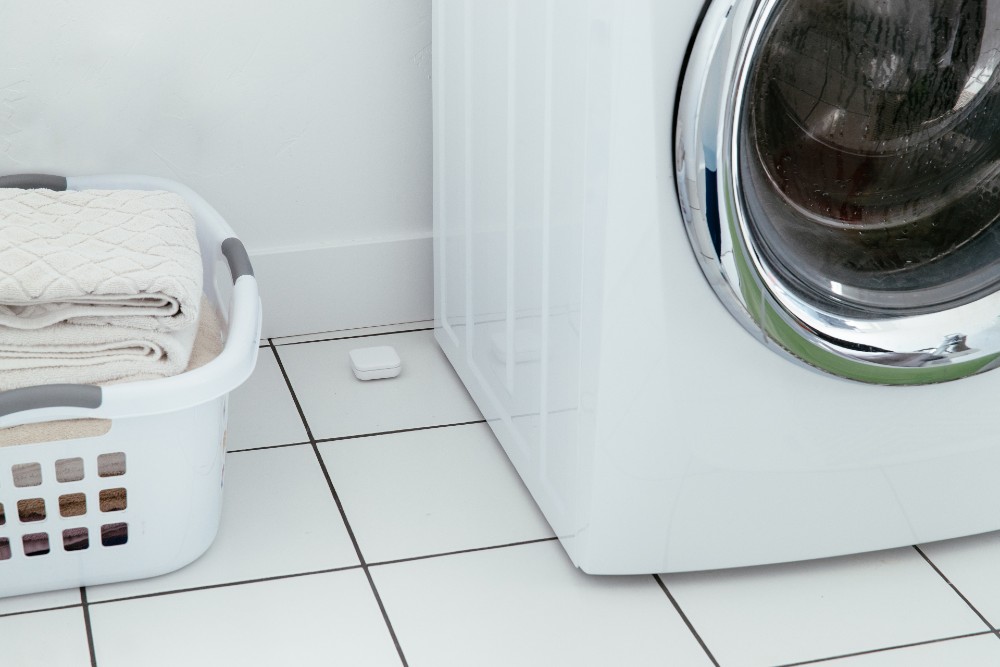 Water Leak Sensor basics
A smart water leak detector is a smart home device no homeowner should be without.
Water Sensor is a wi-fi enabled, battery-powered device that is placed in areas of your home prone to water leaks and flooding, like bathrooms, basements, laundry rooms, or near appliances like washing machines and HVAC systems.
If moisture is detected, the flood sensor sounds an audible alarm and sends a notification to your smartphone and your home's Smart Hub, alerting you to the problem.
In addition to detecting water, Water Sensor also acts as a freeze detector. Frozen pipes can be disastrous to homeowners, causing pipes to expand as water inside them freezes, eventually bursting. With its built-in temperature monitoring, you'll get alerts to extreme drops in temperature that can lead to frozen pipes so you can act fast.
Smart home integration for Water Sensor is simple, and the devices are also DIY-friendly—you can move them to different locations as needed, and maintenance is as simple as monitoring battery life and changing the batteries when needed.