When it comes to break-ins, the overwhelming majority of burglars break in through a door or window.
Not only do windows provide an easy way into your home, but they are often outside the line of site of doorbell cameras, making it even easier to go undetected.
If you want to improve your home's security—and specifically your windows—a security system with window sensors is a good place to start.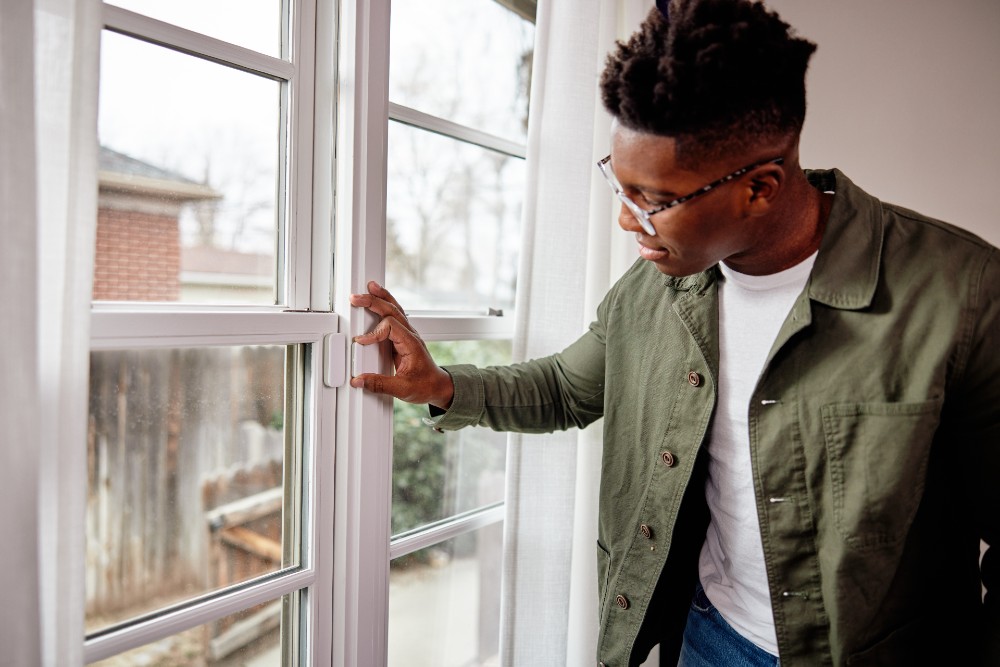 What are window sensors?
One of the most basic functions of a home security system is to alert you to unauthorized entry into your home, usually by sounding a loud alarm. When your alarm is set and someone opens your front door or breaks a window and crawls in, it will trigger your system and sound the alarm. The window (and door) sensors make this possible, and every home security system should come equipped with them.
The sensor is comprised of two parts—a contact sensor (called a reed switch) and a magnet. There are types of door and window sensors that can be hardwired into your alarm system, but most are battery-powered, wireless sensors.