As homeowners, protecting your property and loved ones is always top of mind. The threat of burglary, break-in, and home invasion can leave you questioning your home's security. Installing door sensors can help ease those fears and make you feel more secure in your home.
Door sensors secure entry points, including doors and windows. They alert you to attempts to enter your home through doors or windows and, paired with alarms, can scare off would-be invaders before they ever step foot on your property.
In this guide, we'll discuss everything you need to know about sensor technology, including:
What door sensors and window sensors are
How sensors work
What features to look for
The advantages of window sensors and door alarm sensors
How long sensors last
How much sensors and installation cost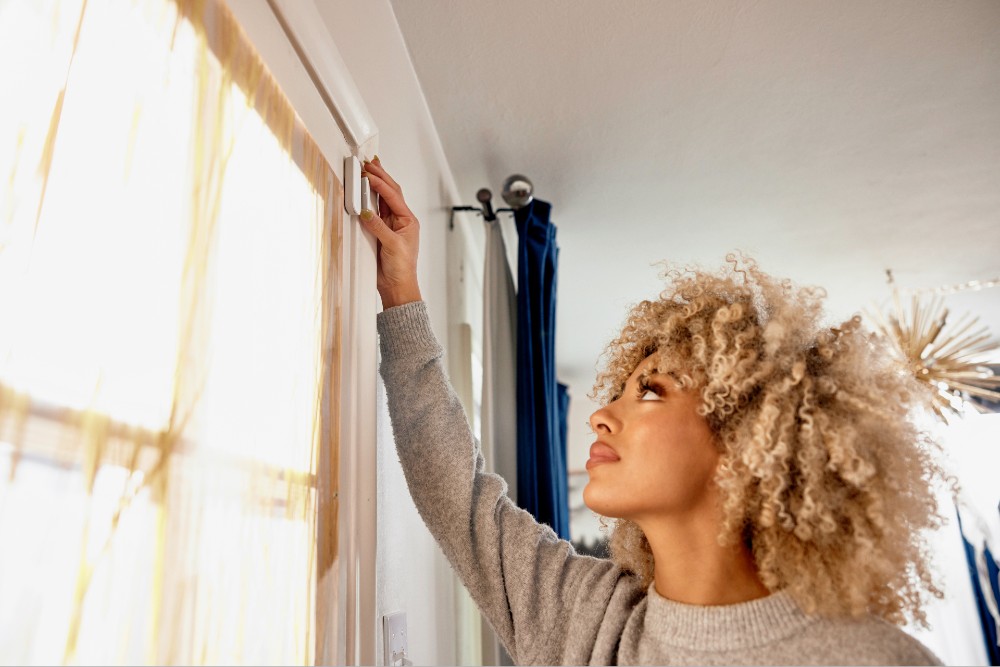 What are door sensors?
Door sensors attach to your home's entry points, including your front door, back door, garage door, and windows. When installed, these sensors notify you when someone enters your home or tampers with your entry points.
When a security alarm is not engaged, the sensors notify you of a door opening or closing. When your security alarm is engaged, any intrusion will trigger an audible or silent alarm, depending on your preferences.