Imagine how great it would be if your home's lights turned on automatically when you walked into the room, your doors locked by themselves when you left, and your thermostat automatically made sure your home's temperature was always just right.
With home automation, this is all possible—and more. Best of all, it's more accessible and affordable than ever, making a smart home a reality.
In this in-depth home automation guide, we'll explore what home automation is, how it works, and how it can make your home a more comfortable, convenient, and safer place to live for you and your family.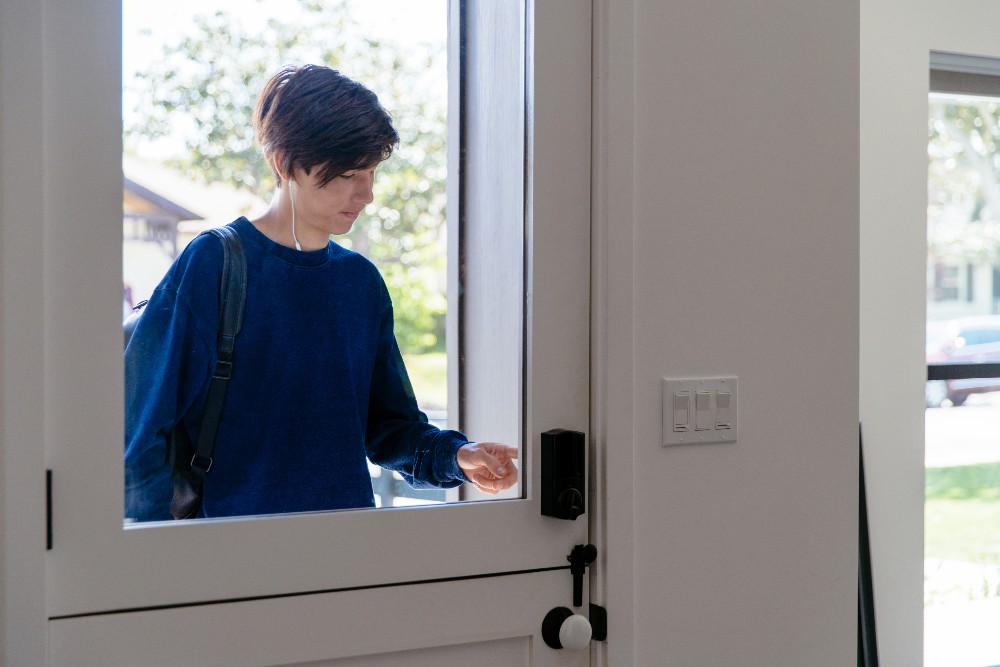 Understanding home automation
Home automation may sound complicated, but the gist of what it is and how it works is actually pretty simple.  
What is home automation? 
In a nutshell, home automation is the use of technology to integrate various devices and systems around the house with each other to enable automation of various functions in your home. For example with a home automation system set up, your home has the power to automatically adjust the temperature, adjust lighting, lock doors, or arm your security system based on parameters you set.