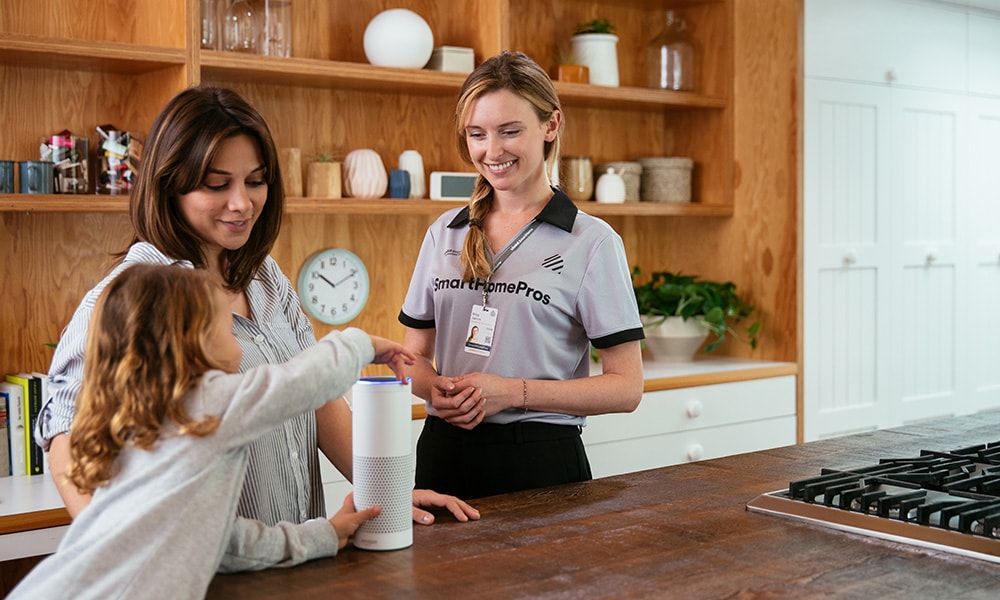 If you're one of the 39 million people1 in the United States who owns a smart speaker, you have a window into the control and convenience smart devices offer.
With a simple voice command you can listen to music, set a timer, or even order a pizza—and that's just for starters. And while a voice-activated smart speaker is a fun and functional addition to any home, one smart device does not a smart home make.
A comprehensive smart home comprises multiple connected devices like smart lighting, thermostats, and security cameras that can be automated and controlled remotely.
A smart home is within reach
We know. It sounds like a lot to put together, but don't get overwhelmed just yet. Implementing a smart home system that fits your needs and lifestyle is easier than you think. More on that later.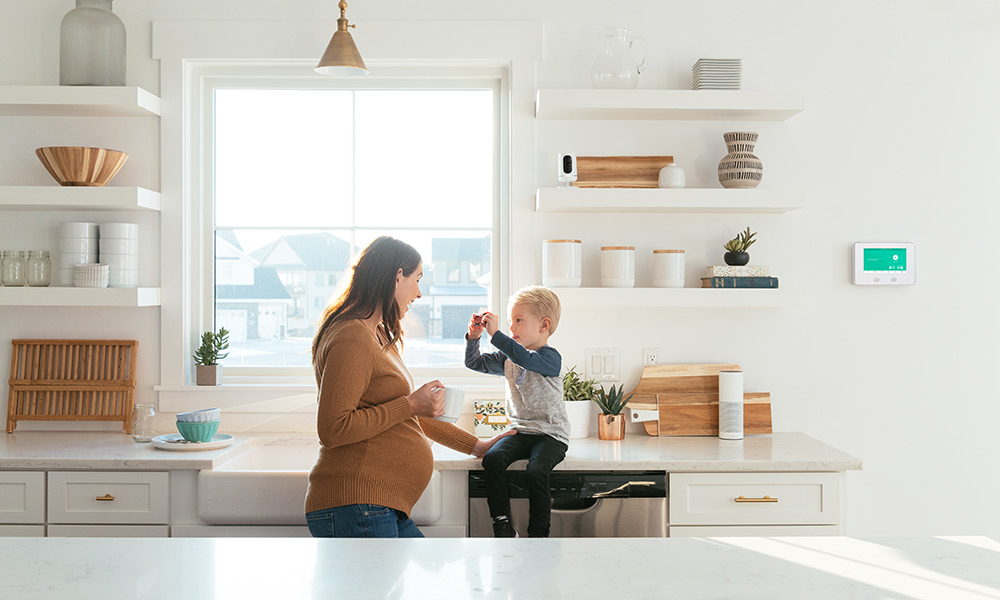 But first, consider this: If you're already enjoying the ease of a smart speaker, you're well on your way. Think of that device as a stepping stone to a smart home system that allows you to live more and manage less. We think the benefits just make life better. Take a quick look:
You're in control
Whether you're at home, at work, or on vacation, you're in control. With the Sky Control Panel and the Vivint app, you always know what's going on in and around your home. View the live feed of your indoor and outdoor security cameras while you're at work. Arm your security system at home or on the go. Adjust lighting and temperature settings. With smart home technology, you call the shots.