You have to be at work in half an hour, but you need to check on a few things before heading out.
Are all of your door locks secure? Are all of the lights in your home turned off? Will your home stay at a safe temperature for your dog? You run around your home, checking each room to ensure everything is in order before leaving.
By the time you finish, you barely have enough time to get to work, and you might still spend the day worrying that you forgot to lock the front door. Managing your home can be a chore, especially if you live in a large house with various devices.
Wouldn't it be nice if you could automate the systems in your home so they work when you want them to and without you doing anything? With a smart home system, you can.
If you want the peace of mind that comes with knowing you can automate and manage all your devices from anywhere, this guide is for you. We explain what a home automation system is, how it works, and what factors to consider when choosing the best smart home system for your needs.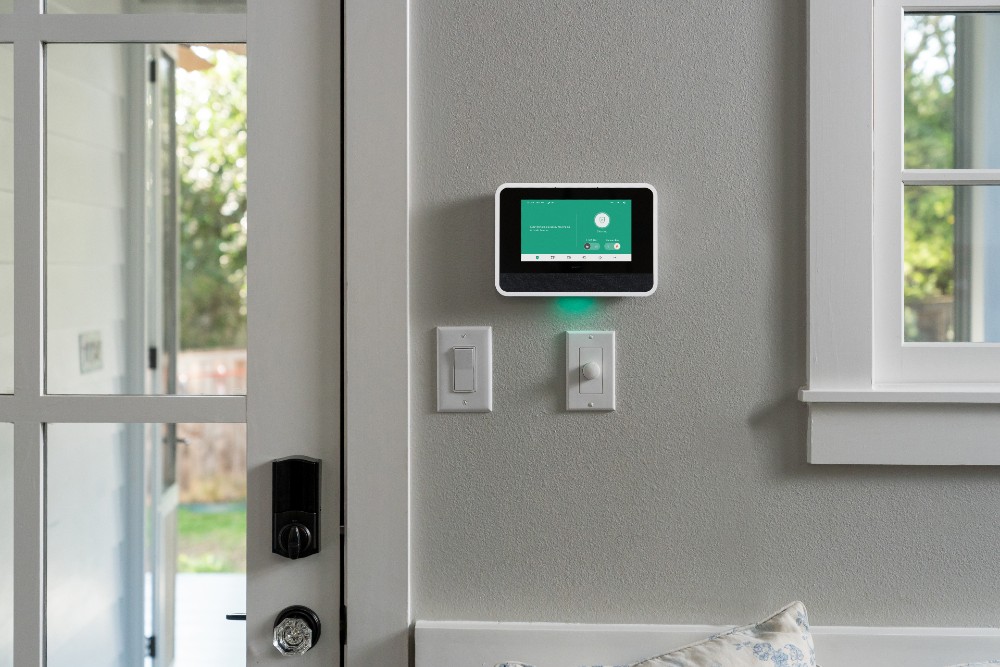 What is a smart home system?
A smart home system is a collection of programmable, internet-connected devices you can manage with a central control panel or remotely using your smartphone. Devices in a smart home can communicate with each other using a Wi-Fi, Zigbee or Z-Wave connection, Bluetooth, or cellular service.
A smart home setup makes operating your devices extremely convenient. For example, you can switch off all of your smart lights using your phone while lying in bed. Some smart systems even let you use voice controls to command your devices.
Making your home smart can also make it safer. Let's say you go on vacation and accidentally leave your garage door open. Your system might send a notification alerting you that the door is open. You can then close it remotely using your smartphone.
Although a smart system requires an initial investment, it can save you money in energy fees over time. Smart technology lets you program when your devices work so they don't drain energy. For instance, you might schedule your smart security lights to only turn on at night after your bedtime and turn off at 6 a.m. when you wake up.