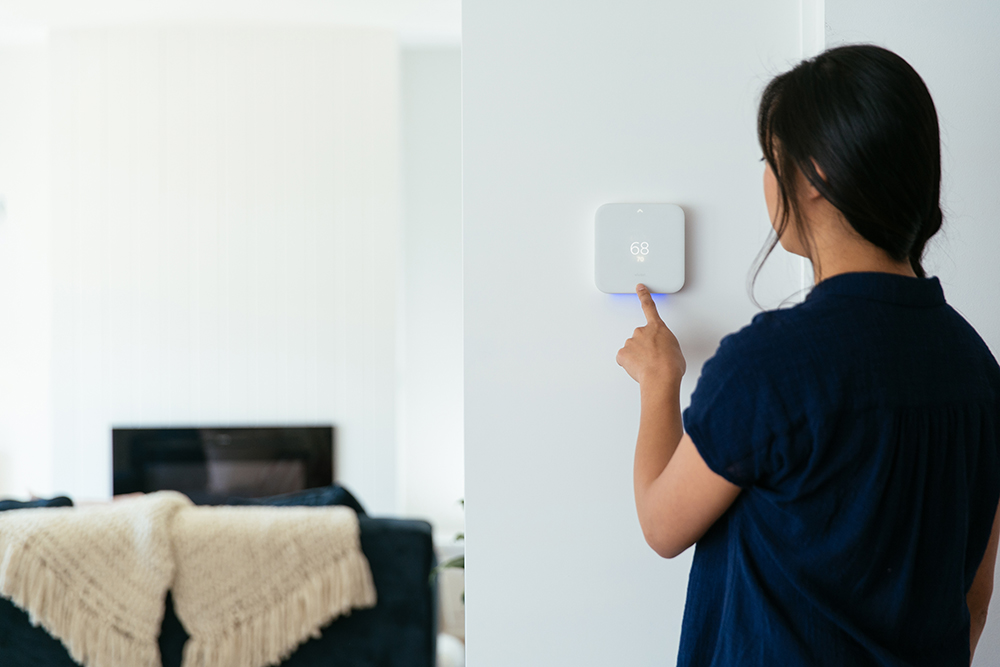 One of the most popular smart home devices is the smart thermostat, and with good reason—after all, what's not to love about a device that exists to automatically make you comfortable and help you save money on energy costs?
Take a look at how a smart thermostat works and what sets it apart from its manual counterparts.
What is a smart thermostat and what does it do?
With a traditional wall-mounted thermostat, you adjust the temperature in your home by pressing a button or turning a dial. A programmable thermostat is a little more advanced, allowing you to set the temperature to adjust at a certain time of day.
A smart thermostat, on the other hand, is "smart" for two main reasons.
First and foremost, a smart thermostat is connected to the Internet. Secondly, it can be controlled from anywhere. From an app on your phone, you're able to monitor and control your home's temperature from anywhere in the world.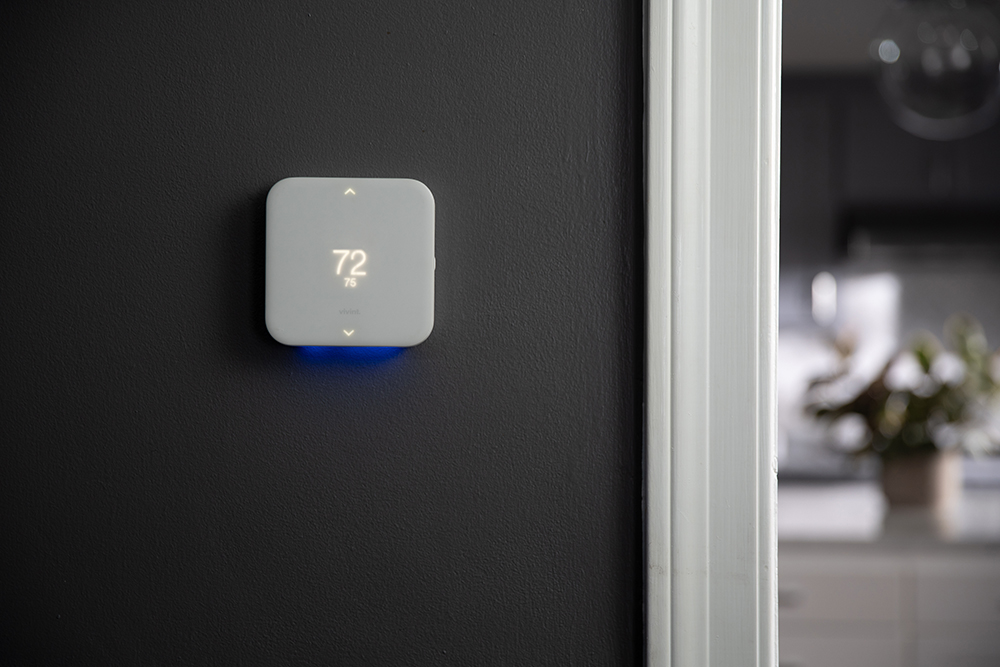 How do smart thermostats work?
Let's start with the basics. A smart thermostat connects to your HVAC system like a traditional analog thermostat does, through a wired connection. It also connects to your home's wireless Internet connection to allow for wireless and remote control.
In terms of usage, there are two main ways to control a smart thermostat:
From the device interface. Like a traditional thermostat, you're able to control a smart thermostat from the main interface on the wall. Raise or lower the temperature, turn it on or off, and set schedules from the digital interface.
From a smart phone app. The thing that sets a smart thermostat apart is the ability to control it remotely from a smartphone app. On your way home from work and want the house to be warm when you get there? Adjust the thermostat's temperature from your app. Left for vacation and forgot to turn off your thermostat? No problem. With the ability to change your temperature from your phone, you have greater control and convenience than ever.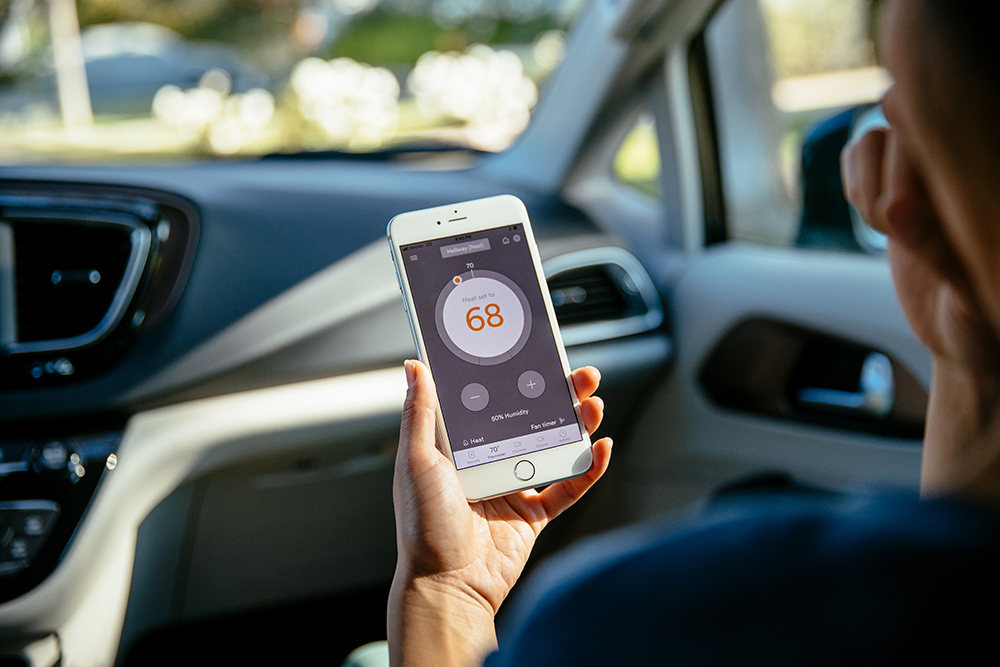 Do I need a smart thermostat in my home?
Sure, a smart thermostat may be more high-tech than what you currently have in your home, but do you really need one? And is a smart thermostat worth it?
Definitely.
It's more than just a cool device to own. A smart thermostat provides savings, convenience, and comfort, and it does it all with little to no effort from you. Take a look:
You can control your temperature from anywhere 
With a smart thermostat, you're in complete control no matter where you are. Smart thermostats can be controlled remotely via an app on your smartphone, so you can always see what the temperature is at home and adjust it as needed.
You can adjust the settings with your voice
Smart thermostats also integrate with smart home systems, so you can adjust the temperature with your voice if you have a smart speaker. Imagine you're watching a movie and it's starting to get a little warm. Instead of getting up and adjusting the thermostat on the wall, just say, "Alexa, turn the thermostat down 2 degrees."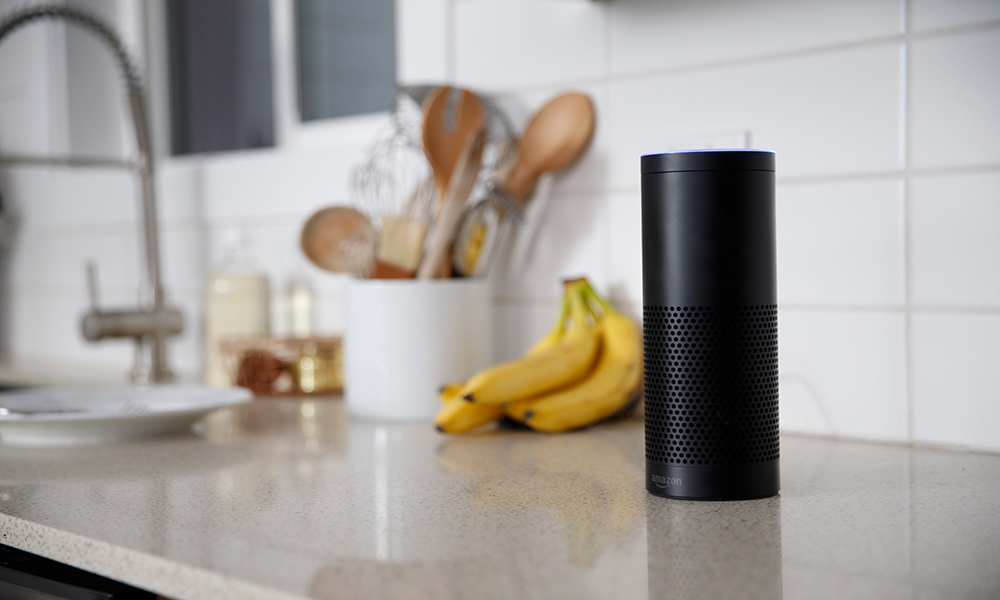 Smart thermostats adjust automatically
While smart thermostats are incredibly convenient, the latest innovation is a smart learning thermostat, which utilizes artificial intelligence (AI) technology to learn preferences and patterns to automatically adjust the temperature.
Instead of relying on you to adjust the temperature, a smart learning thermostat adjusts automatically based on your temperature preferences and occupancy patterns—when you come and go.
So how does it know? Smart learning thermostats use geolocation, information about your local climate and household temperature, and in-home sensors (when integrated with a smart home system) to determine your preferences, and then adjust the temperature accordingly.