When it comes to home security, the basic lock and key has been the go-to protection against unwanted visitors for a long time—since 4,000 BC, to be exact.
But locks have come a long way since then. Now, smart locks have become a popular keyless replacement for physical keys. Approximately 4 million are sold every year, with no sign of slowing.
If you're in the market for a smart lock, this guide will help you navigate the different types on the market while helping you choose the best one.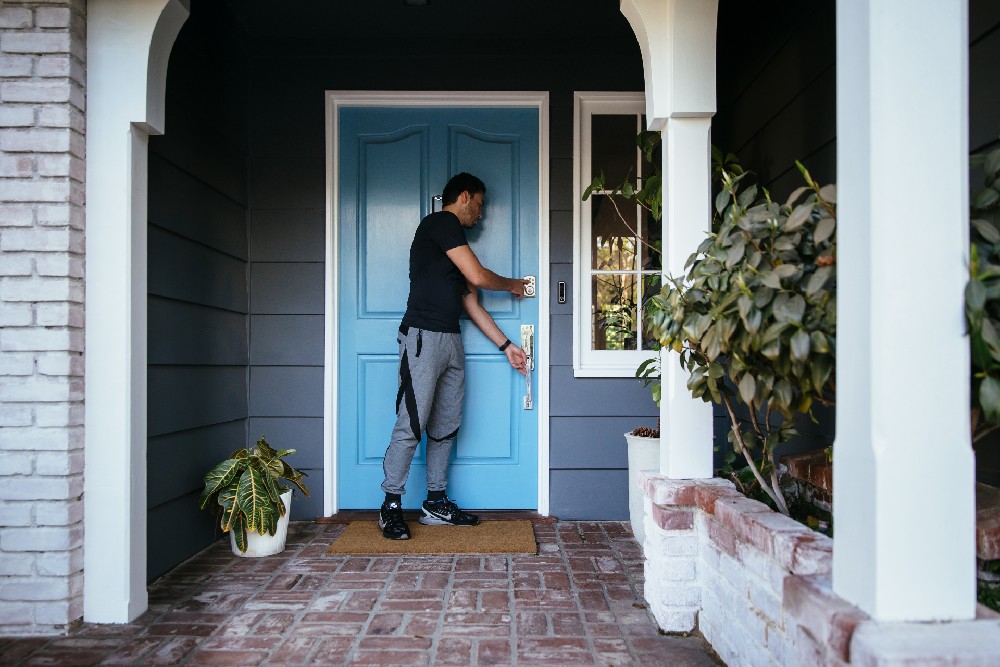 Overview of smart locks
Smart locks allow you to lock and unlock your front door with a code, app, or even your proximity to the door. And if you or one of your family members have ever been locked out of your house, you know how convenient the idea of a keyless door lock can be.
In addition to being able to lock and unlock your door remotely, smart locks also tend to be more secure—with a smart door lock, you don't have to make spare keys and try and hide them around your front porch, risking your front door security.
How do smart locks work?
The exact way the smart lock functions will depend on the type of lock you have, but in general, smart locks either replace or attach to the deadbolt on your current lock.
Once installed, keyless door locks require connection to a local network (usually WiFi), which allows it to receive the command or code to lock and unlock the door.