Smart door locks are increasing in popularity as security-conscious homeowners and rental property managers continue to embrace the convenience of these Wi-Fi-, Z-Wave-, or Bluetooth-enabled locks.
In fact, experts estimate that the smart locks market — which reached $544.3 million in 2020 — will grow to $730.4 million by 2027.
Wi-Fi smart lock market growth is no surprise, given the convenience of these Wi-Fi-enabled keypad entry systems. Add in the features of a smart security system that comes with keyless entry — such as Kwikset Smart Locks offered by Vivint — and it's easy to see why smart locks sales are booming.
This guide explores the appeal of smart locks (including how they benefit both homeowners and renters), some best practices for where to install smart door locks, and how smart lock automation can integrate with your other smart devices to enhance your home security system.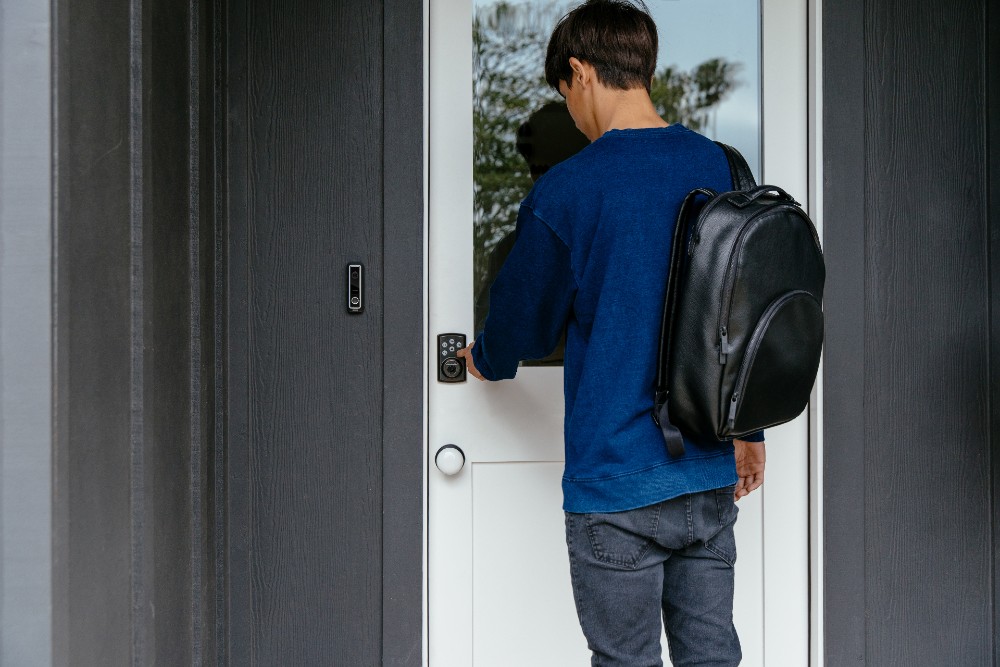 What is a smart door lock?
A smart door lock is a keyless entry system you can control remotely using a smartphone app like the Vivint app. Often, smart door locks come with programmable numeric keypads so you can open the door using one or more unique access codes.
For example, Vivint's smart door locks allow you to program and assign as many as 30 unique codes to family, friends, and guests. It even allows you to know when a particular access code is used so you can track who's entering and exiting your home and when.
Because smart door locks use your home's Wi-Fi network, you can communicate with the lock from your smartphone to lock or unlock the door.
Some smart door locks also work with other smart home devices (like smart speakers) or a home security system (like those offered by Vivint).