It wasn't long ago that the idea of controlling your home's appliances and equipment with your voice was stuff from movies about the future. But today, thanks to advances in technology and smart speakers like Google Home and Amazon Echo, just about any home can be transformed into a smart home with voice control.
One of the most common uses of smart speakers is to lock your doors. This feature not only makes your home safer, but more convenient as well. But how exactly does it work? Take a look.
Smart locks that work with Google Home and Amazon Echo
In terms of functionality, both Google Home and Amazon Echo work similarly and perform most of the same tasks, whether it's answering questions or locking your home's doors.
But in order to use voice control for your smart locks (or any other device within your connected home, for that matter), your smart lock needs to be compatible with Google Home or Amazon Echo.
If you're shopping for a smart lock and are unsure whether or not it is compatible with your smart speaker, the easiest thing to do is check via Amazon and Google.
Once you find a compatible device, you can then follow the instructions to link your new lock with your smart speaker.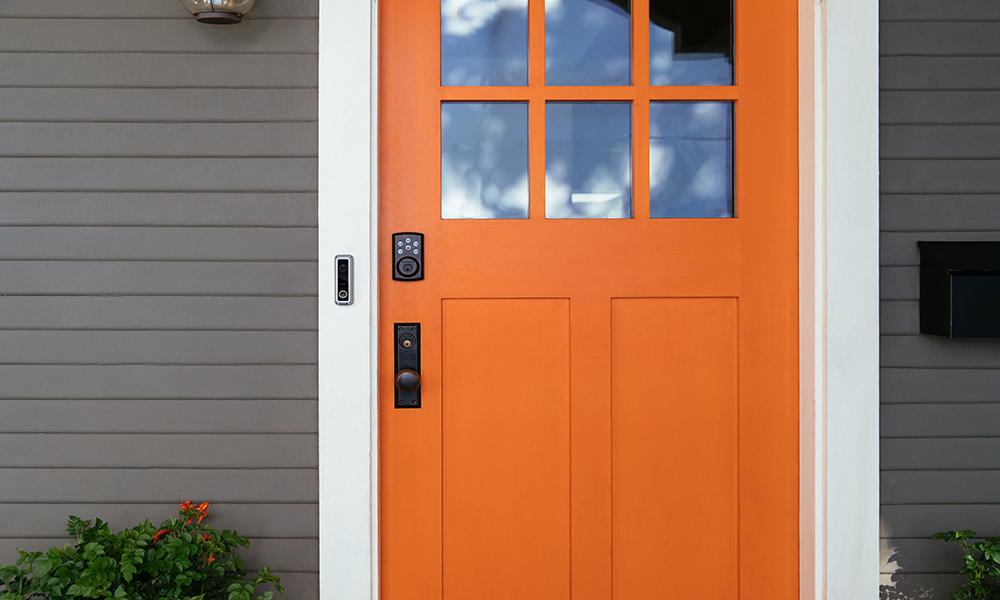 How Vivint Smart Locks work with your speaker
If you want to integrate your smart locks with a complete smart home, you'll need to make sure it will not only work with your smart speaker, but other devices—like your lighting or your security system—as well. In order to do this, they need to be connected to a smart home hub that enables all the devices to work together.
When you have a complete Vivint Smart Home system, your smart lock connects wirelessly to your Vivint Smart Hub, allowing you to control your locks remotely or from another room via your smart speaker. You'll also receive notifications when someone enters your home.
Locking up with your smart speaker
Vivint smart locks work with both Amazon Echo and Google Home. Whether you prefer to ask Alexa or Google for your voice assistant, your Vivint smart lock will work.
So if you're already in bed and can't remember if you locked your doors for the night or not, you can say, "Alexa, ask Vivint to lock the front door."
You can also use other voice commands with your locks like, "Hey Google, tell Vivint to lock my back door" or ask "Alexa, is my front door locked?" It's that easy.
For some people, attempting to install and then pair smart home devices can be intimidating. For others, it may not be an ideal way to spend a weekend.
One of the best things about a Vivint smart lock is professional installation. Rather than attempting to pair your devices with Amazon Echo or Google Home yourself, your Vivint Smart Home technician will do it for you. By the time your installation is complete, you'll have a system that works together seamlessly.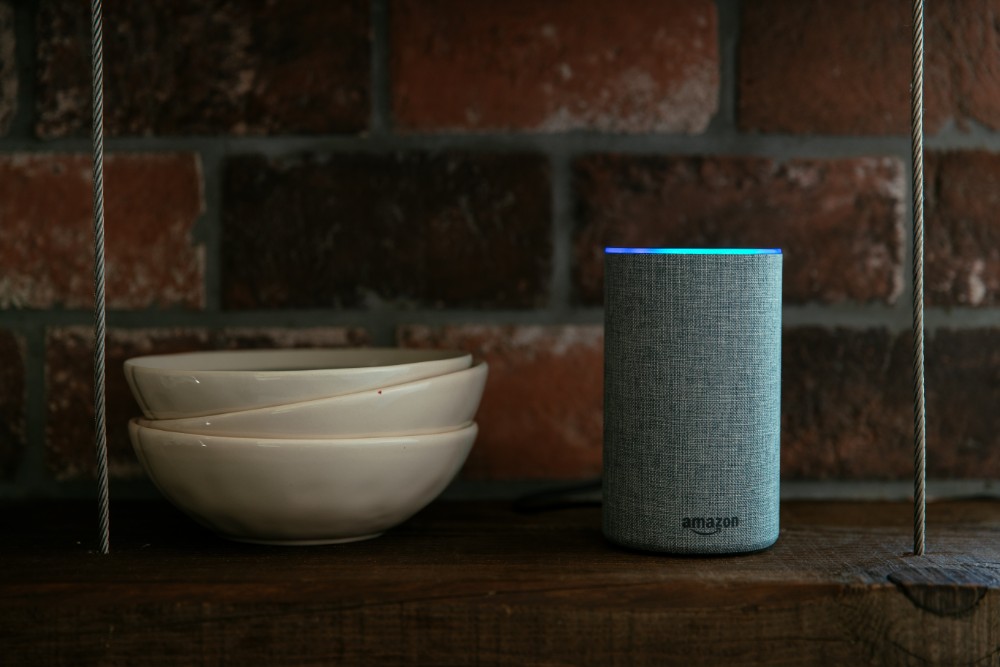 What about unlocking?
You can lock your doors with your smart speakers, but can you unlock them as well? Anyone can talk to Alexa or Google, so for safety and security reasons, it's not possible to unlock your doors with your smart speaker. (The same goes with disarming your system.)
That doesn't necessarily mean you can't let visitors in with your voice. For example, let's say you're busy getting ready to go out when the doorbell rings. Using your Vivint Smart Home app, you pull up your camera feed and check out the doorbell camera. It's your babysitter—right on time!
Your smart speaker won't unlock the door, but from your Vivint Smart Home app, you can unlock your door with a tap and then lock up as soon as they get inside safely.
Tips for using Vivint smart lock with your smart speaker
These tips will help you make sure your Vivint smart lock works well with your smart speaker:
Make sure your placement ensures your smart speaker can hear you. Both Amazon Echo and Google Home have impressive features that enable them to hear your voice commands from across a room, even over music or other voices. However, the device still needs to be placed within the same room or vicinity. For example, if you're in your bedroom and your Google Home is on your kitchen counter, there's a good chance it won't hear you. You can remedy this with smaller Google Home Mini or Amazon Echo Dot devices, which you can place in bedrooms or other areas of your home.
Use parental controls. Both Amazon and Google have parental control features for their smart speakers, which can come in handy if you don't want your children to use your smart speaker while they have homework or chores to do. At the same time, it's a good idea for safety purposes to show your kids how to use Alexa to lock the doors when they're home alone.
Take advantage of Vivint support. If you want to learn how to better use your Amazon or Google device with the Vivint system, visit Vivint's Support Center for tips, advice, and how-tos.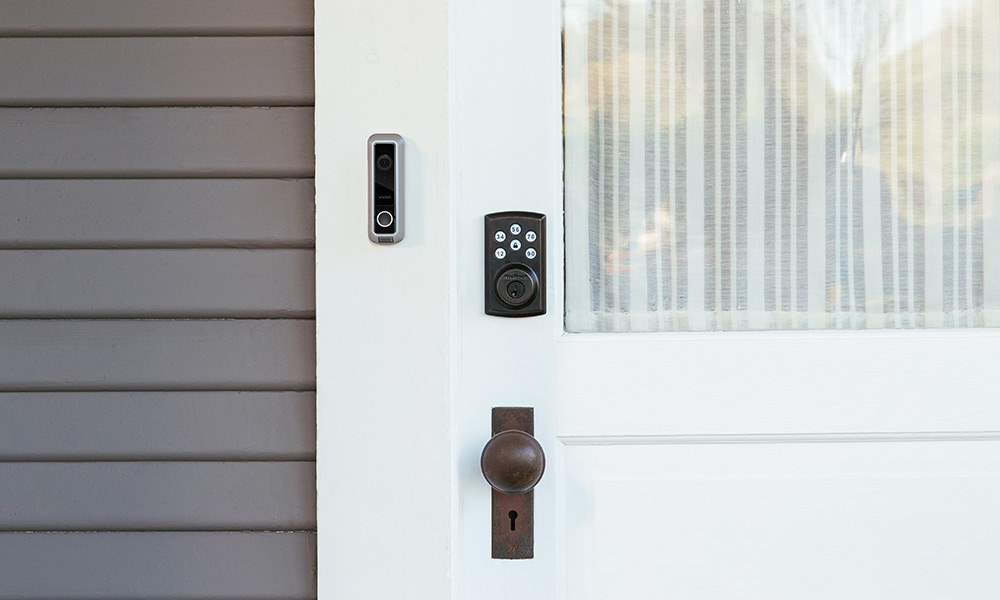 Ready for a smart lock? Leave it to the pros.
If you already have a smart speaker, why not combine it with a complete smart home? A Vivint Smart Home system opens up a whole new world of convenience, comfort, and safety.
For a free quote, contact one of our Smart Home Pros today at 800.646.1469.