Keeping your home secure from burglars and break-ins is a top priority. One of the first lines of defense is solid locks that provide a complete sense of safety, and smart locks do just that.
With modern technological advancements, smart locks from trusted names like Kwikset, Yale, and Schlage are becoming an increasingly popular way to secure your home. These locks utilize wireless communication protocols that allow you to lock or unlock your doors without a traditional key.
This guide will provide an overview of how smart locks work, their benefits and potential risks, and their security features.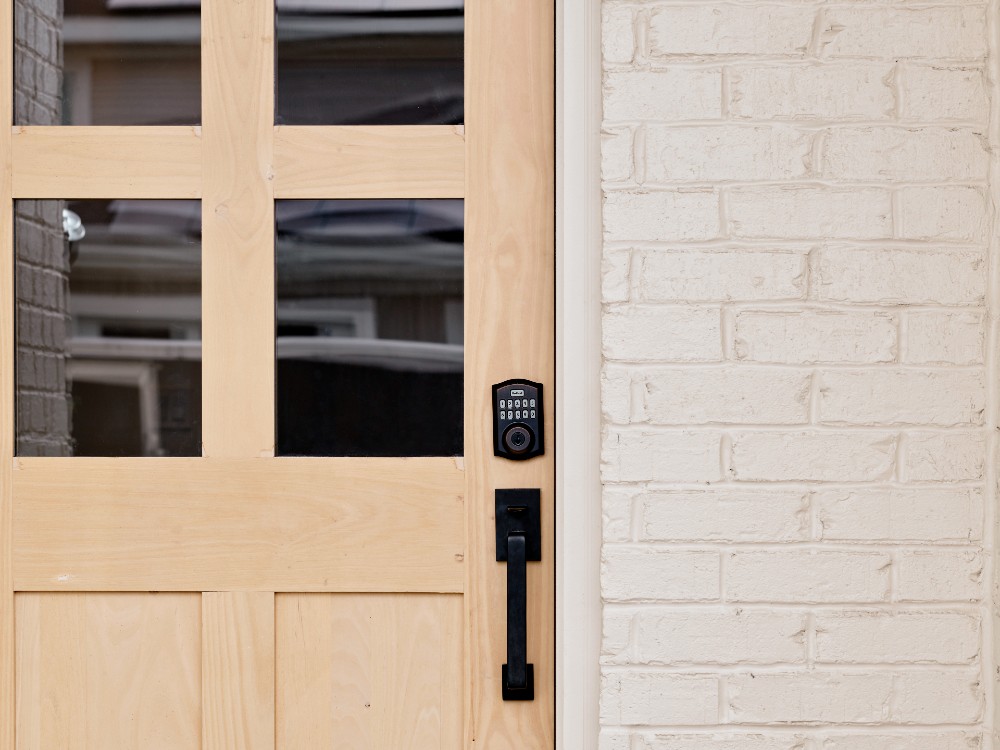 How do smart locks work?
Smart locks may look like traditional locks in terms of their physical locking mechanism, but their method of operation significantly differs because they are electronically controlled. You can open smart locks in various ways, including:
Biometric authentication (such as fingerprint recognition)
Mobile apps
Touchscreens
Keypads
Keycards or key fobs
Voice activation
Smart locks offer flexibility in terms of communication protocols and methods of operation, giving you plenty of options to choose the best smart lock for your home.
Smart locks use wireless communication protocols such as Bluetooth, Z-Wave, or Wi-Fi to control the locking and unlocking of a door. Each wireless connection type works a little differently.
Bluetooth is widely available on smartphones but requires close proximity to your home to operate the smart lock. Z-Wave also operates in close proximity but uses a central hub to connect. Wi-Fi compatibility enables the remote operation of your smart lock from anywhere in the world as long as you have access to a Wi-Fi connection.