If keeping your home and family safe is your first priority, you may want to consider investing in a smart door lock and doorbell camera.
Smart door locks allow you to lock and unlock your front door remotely through your smartphone or the smart lock's keypad — without needing a physical key.
And when paired with a doorbell camera, you can see what's going on outside your doorstep around the clock, view recorded footage, and talk to guests.
This guide will help you discover the advantages of pairing smart door locks with doorbell cameras and find answers to some of the most commonly asked questions.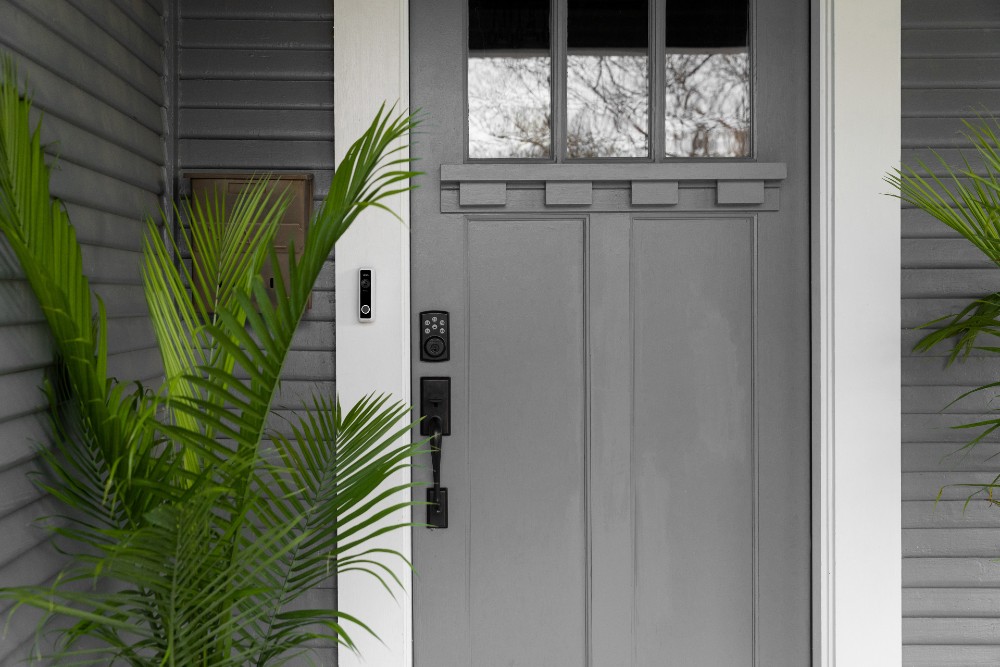 See who comes in and out
With a smart door lock, it's easy to know when someone checks in and out of your home throughout the day.
This smart device can send notifications on your smartphone whenever there's front-door activity to provide much-needed peace of mind — even when you're far away.
For instance, you can use your smart door lock and doorbell camera to check that your kids arrived home safely after school or that guests arrived for a visit.