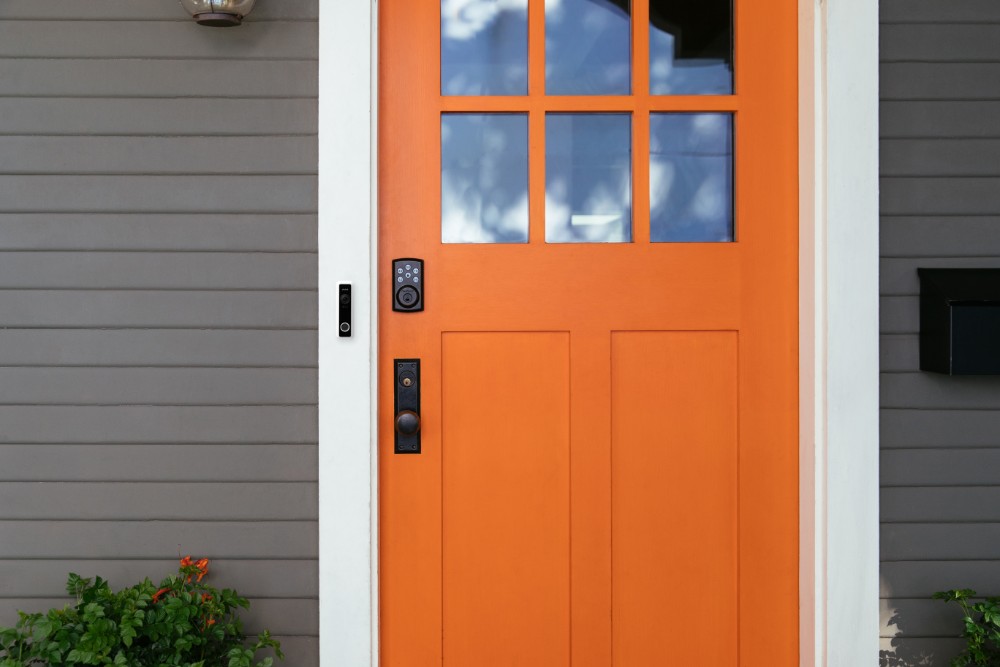 Mac and cheese. Shoes and socks. Nuts and bolts.
What do all of these have in common? They're better together.
Some things in life are just better when they work together, and the same holds true for your smart home devices. When it comes to a safe, secure, and smart home, certain devices can do even more together than they can alone.
The Vivint Doorbell Camera Pro Pro and the Vivint smart lock are two such devices.
Alone, they can make your home safer and more convenient. But together, they transform your entire entryway into a more secure and smarter front door.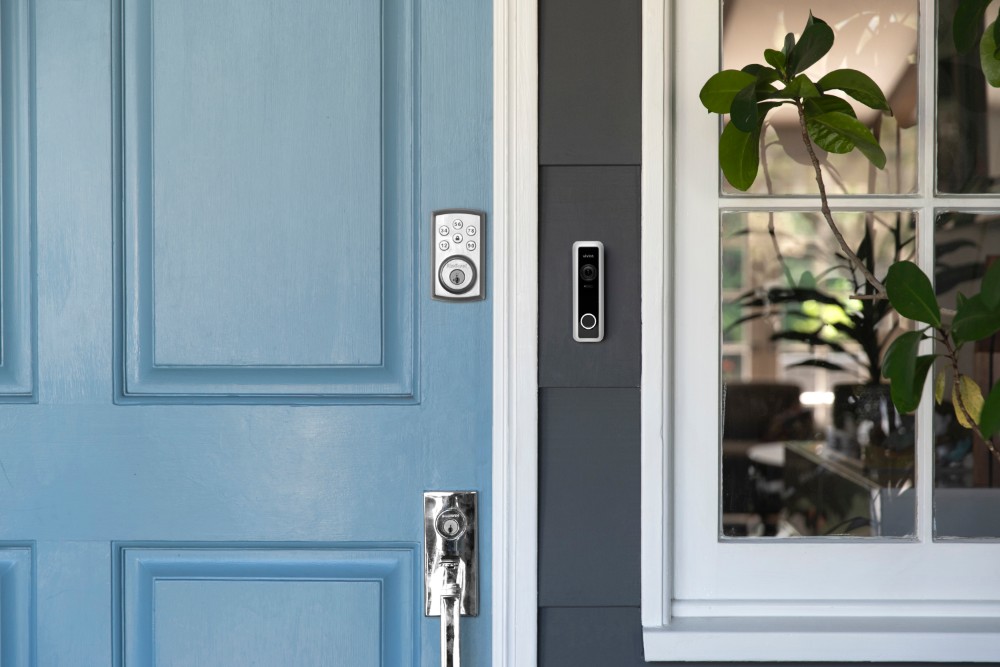 What's great about a Vivint Doorbell Camera Pro Pro
A doorbell camera (sometimes called a video doorbell) is just that—a doorbell with an integrated camera that provides both live and recorded views of who's coming and going at your front door.
Doorbell cameras vary in features and functionality. Some of them have two-way talk, so you can actually speak to people, some of them can only be accessed via a smartphone app, and so forth.
The great thing about the Vivint Doorbell Camera Pro Pro is that it combines the best features available, so it's the doorbell camera that does so much more than let you see who's at the door.
Take a look at some of the standout features of the Vivint Doorbell Camera Pro Pro:
Two-way talk
It's great that you can see who's at the door, but what if you want to ask the person collecting donations if they'll accept a check or tell the neighbors that your kids can't play until they finish their homework? You'll need a doorbell camera that has two-way voice, like Vivint's.
With the Vivint Doorbell Camera Pro Pro, you can have a conversation with your visitors via the app or your Smart Hub. This is particularly convenient if you're too busy to come to the door or you're out running errands.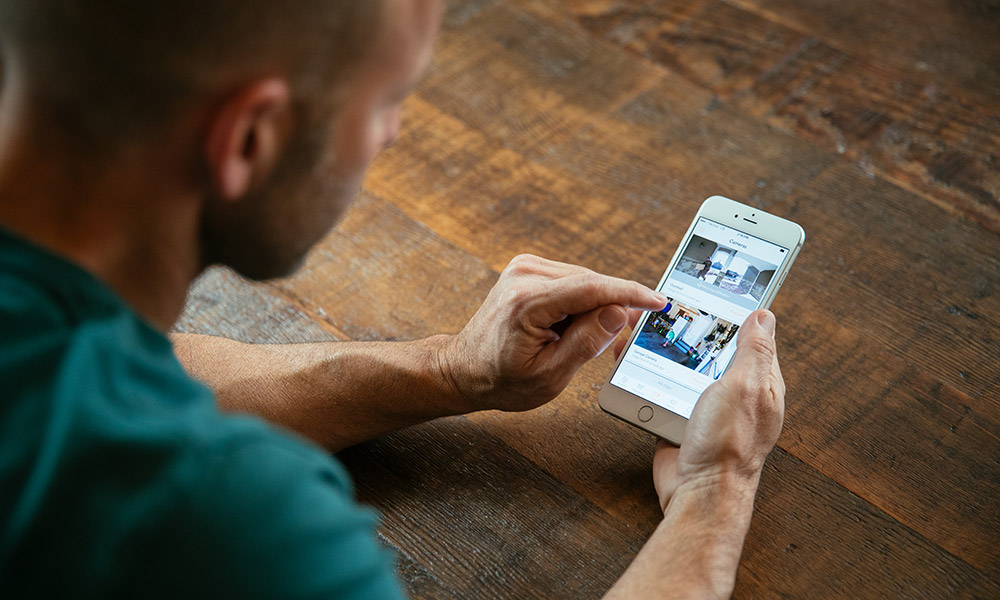 Get a crystal clear picture, day or night
If your experience of seeing who's at the door is limited to the tiny and distorted views of peepholes, you'll be thrilled with the picture quality of the Vivint Doorbell Camera Pro Pro. The wide-angle, 180-degree lens allows you to see your entire front porch area—not just whatever happens to be in front of you—and night vision provides a clear view even when it's dark.
Receive custom notifications
What if you're not home and someone drops by? You can receive notifications on your smartphone via the Vivint app, so you'll be notified right when someone gets to your door. Not only that, but the camera's smart visitor detection feature uses motion sensors to identify people (not cars or a flag blowing on your porch), so you'll know when someone is on your step whether they ring the bell or not.